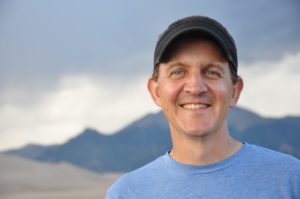 For more than a year, the Mennonite Spiritual Directors Network has been posting brief articles about spiritual direction—testimonies that witness to the potential of spiritual direction for encouraging and deepening spiritual growth. 
Now the focus of these testimonies expands.  In addition to continuing articles about spiritual direction, the series will also include brief articles about spiritual practices that renew our faith and strengthen us for ministries of love—peacemaking, healing, compassion and service.
This month's essay is from Eric Massanari, former congregational pastor and now a chaplain and spiritual director in Newton, Kan., who witnesses in poetic form to the practice of contemplation as a pathway to deeper intimacy with God. 
Coordinating Committee of Mennonite Spiritual Directors Network:
Kevin Clark, Harrisonburg, Va.
June Mears Driedger, Lansing, Mich.
Sally Weaver Glick, Goshen, Ind.
Marlene Kropf, Port Townsend, Wash.
Eric Massanari, Newton, Kan.
Jane Hoober Peifer, Lancaster, Pa.
Born of Spirit: A Song of Nicodemus
See the scrolls and volumes on the shelf,
reams of pages written,
countless sermons spoken—
words upon words
within words.
All our speech of the Beloved
remains a step (and often more)
removed from the Source.
All of our descriptions,
mere stammerings.
We offer holy names and
articulate precise explanations.
Some are exquisitely beautiful,
some appear quite reasonable
and altogether possible.
These stones, piled into cairns,
mark our pathways through wilderness.
They show us the way,
we hope.
Sometimes we join these stones
with the mortar of fearfulness and time
and they become a shrine, a sanctuary,
a fortress.
"Lord, it is good for us to be in this place!"
Only, we discover that to remain here
is to lose our way.
We are meant to wander from the well-lit path,
away from roads of exposition,
into the wild lands of encounter.
So let's leave the books to collect their dust,
leave the parchment bare,
and trust that the Silence will not fail to sustain.
Know that "blessed are the beginners"
and all who listen for wind,
and wonder in the dark.
Here we will know Jacob's struggle,
and blessing, and wound.
Here we will know Mary's joy,
and surrender, and lament.
Here we will dwell in the Teacher's questions:
          What are you looking for?
          Who do you say that I am?
          Are you willing to drink the cup that I drink?
Let's not rush our response,
but live our momentary answers
and possibilities together
with our sisters and our brothers.
Listen for the Great Wind that blows where it chooses.
Let it pass through,
and be born of it
once more.