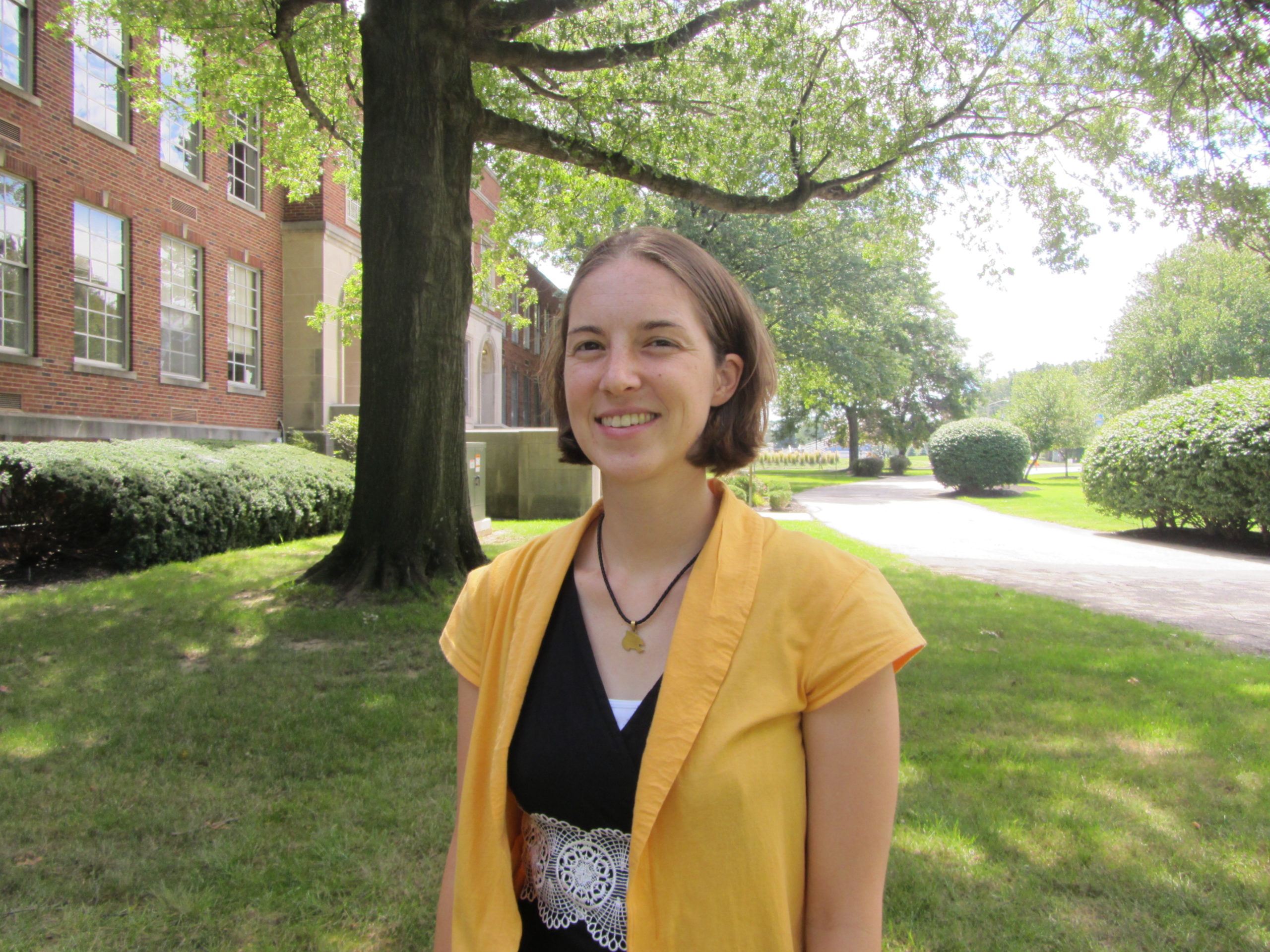 Anita Hooley Yoder works in campus ministry at Notre Dame College in South Euclid, Ohio. She's a graduate of Goshen College and Bethany Theological Seminary, Richmond, Indiana. Her most recent writing project is a history of Mennonite women's organizations, forthcoming from Herald Press. Anita lives with her husband, Ben Yoder, in Cleveland Heights, Ohio, and attends Friendship Mennonite Church. She's a fan of good books, good food and good (and bad) Cleveland sports teams.
Since I attended the All You Need is Love Women Doing Theology conference in February 2014, I've frequently commented that it was the best church-related event I've ever attended.
And I've attended a lot of church-related events.
Some of the church events I've attended have been really good. But I've rarely felt as honored in my very being as I did at All You Need is Love. The worship times, the paper presentations, and the conversations in the (very circuitous) hallways all fed my soul in a way that I hadn't even known it needed to be fed.
The opening worship time at the conference (and every subsequent session) featured a stage full of women — women of various colors, sizes, talents and theological perspectives. I realized that I had rarely heard multiple women's voices from the pulpit at a large religious gathering, and even less so multiple women of color. My experience at the conference as a white, lifelong Mennonite may not have been shared by everyone, but for me the gathering felt open, hopeful, authentically diverse and free.
I have similar expectations for the upcoming I've Got the Power conference. And I'm even more intrigued by this conference's theme.
Women — especially women in the church — have had a complicated relationship with power.
How do we appropriately nurture and develop the power we have? How should we react when we are barred from holding certain kinds of power? How do we own up to the power we wield over others in negative ways, sometimes without even realizing it? These seem like timely questions in today's world.
Between the last conference and this one, much of my time has been spent working on a centennial history book for Mennonite Women USA. For this project, I interviewed over one hundred women connected with Mennonite churches and read about many more in books and archival materials. I was wowed by the legacy of these women, who often led, served and developed supportive relationships in contexts where so much was going against them.
I was equally impressed by the current work of women in the church, particularly those who navigate unique challenges and blessings due to their geographic locations, cultural backgrounds or relationships with the broader denomination.
The women I encountered during this project are women of power. Their power may have been easily overlooked, even by themselves. But their activities impacted the church, the world and their own souls. Some of these women are involved in planning and presenting at this conference, and I can't wait to experience the wisdom they will bring.
As I reflect on this conference theme, I'm reminded of a passage from 2 Timothy: "For this reason I remind you to rekindle the gift of God that is within you … for God did not give us a spirit of cowardice, but rather a spirit of power and of love and of self-discipline" (2 Timothy 1:6–7).
God has given us a spirit of power.
And we know from elsewhere in the Bible that God's spirit is poured out on everyone, regardless of gender, age or station in life (see Acts 2:17–18 and Joel 2:28–29). I'm expecting that powerful, inclusive spirit to show up in Leesburg, Virginia, during our time together. I have feeling that I won't go home disappointed.