Defund the Police? An Abolition Curriculum
Introduction and purpose
The call for the abolishment of police, policing and the police state is not a new call. For centuries, Black and Indigenous people have called for the end of violence enacted on their bodies and communities by police. They have been calling for other possibilities that move us from the appearance of safety to truly safe and whole communities. In the wake of continued high profile police shootings across the United States, many people in the church pushed for an Anabaptist-oriented response and resources that helped us to move as a church into solidarity with the pain and brutality being felt and witnessed on Black, brown and Indigenous people. This curriculum is our response and invitation that we allow the Spirit to awaken our imagination to build a world where we can all be safe(r) and flourish without threats of violence.  
MC USA received requests across the denomination to provide an Anabaptist grounded resource for clergy and congregations to engage in learning about the call for police abolition. When we confess "Jesus is lord" we are leaving behind systems that operate by coercion, violence and punishment. Mennonites have long recognized that following Jesus occurs in our bodies and with our lives. We remove ourselves from military service because we refuse to harm or kill people at the direction of the state. We affirm that all people are made in the image of God. We believe that it is incumbent upon the church to discuss and discern policing as another form of state-sanctioned violence.
This curriculum is an initial guide for congregations who are desiring to begin or continue their reflection on what it means to engage the forces of state, their commitments to non-violence and how to act to end policing and police brutality.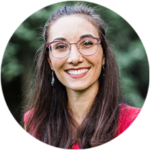 Melissa Florer-Bixler is pastor of Raleigh Mennonite Church. She earned a Master of Arts in Religion from Duke University and a Master of Divinity from Princeton Theological Seminary. Melissa is committed to the local church building power for local, systemic change as members of diverse coalitions. She is a board member of Friends of L'Arche North Carolina, a community for people with and without intellectual disabilities who share daily life. Melissa and her spouse parent their three children in Durham, North Carolina.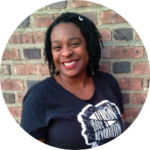 Chantelle Todman seeks to embody personal and collective liberation through her coaching and consulting practice through her business unlock Ngenuity and her movement chaplaincy work. Chantelle is a Black, afro-Caribbean, afro-Latinx, contemplative, queer Anabaptist and uses she/her pronouns. She has previously served on the steering committee of MC USA's Women in Leadership and the intercultural leadership coach at Mosaic Mennonite Conference. She is a co-owner of a radical coffee and tea house, Franny Lou's Porch, in the Kensington neighborhood of Philadelphia. Originally from Miami, Florida, Chantelle currently lives in the Vine and Fig Tree community in Philadelphia with her family.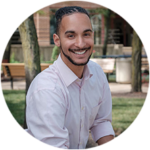 Ben Tapper (he/him/his) is an Indianapolis resident and a co-founder of the Kindred Collective. Ben is actively involved in faith-based spaces, particularly ecumenical and Anabaptist spaces, and his work often sits at the intersection of faith, justice and healing. Ben holds a Master of Divinity from Christian Theological Seminary and a Master of Public Affairs from Indiana University. Ben is a podcast host, writer, speaker and group facilitator. He helps organizations hold space for the difficult questions and discern their underlying values and principles.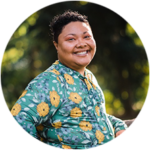 Kris Henderson is the executive director of Amistad Law Project. They grew up in East Orange, New Jersey, a majority Black, working class community. Their educational career began in East Orange's underfunded schools, continued at a private Christian School and led to boarding school in New England for high school. Their diverse educational experiences and the realization that a quality education is possible but often incredibly expensive, led them to work towards making sure we all have what we need. They are a movement lawyer, a co-founder of Amistad and a co-founding member of the Coalition to Abolish Death By Incarceration.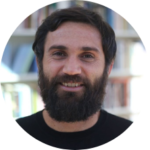 Isaac Villegas is pastor of Chapel Hill Mennonite Fellowship and serves as the president of the governing board of the NC Council of Churches. He is a contributing editor for the Christian Century magazine and a member of the editorial committee for the Anabaptist Witness journal. He is a columnist for The Christian Century and Anabaptist World. An archive of his writings are available on his website.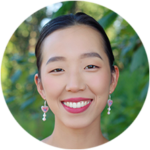 Dona Park is a South Korean-born illustrator and graphic designer based in Vancouver. Her artwork is inspired by her personal and cross-cultural experiences living and traveling abroad, with a focus on the relationships between nature and women from around the world. She captures magical and effervescent moments in her illustrations and uses them as a way to envision hope for humanity. Park is a graduate of Goshen College.
Guiding values and principles from the writers
The writing team co-wrote the curriculum over the course of several months in 2020. They grounded their process in some shared values to guide their writing process and support the work in being liberative both for those who produced the content and those who use the final product. Their values were:
Resist urgency as motivation to speed up the process.

Center Black, queer leaders and voices while inviting white people into the work of abolition. Because queer, Black women were the forerunners of this movement, from the Combahee River Collective to the Black Lives Matter movement, we honor their leader-full movements and center their stories, voices and advocacy. They often face the most violence in their community and at the hands of police. They should be the ones to guide the work, with their wisdom and insights, in order to make sure the solutions will truly make the community safe for everyone. 

Tell the truth in a way that's healthy for all parties.

Make space for local communities to speak into this space.

Refuse reform propaganda; acknowledge that the police are doing what they were created to do.

Pay attention to the spirit of policing residing in our congregation and conferences.

Policing is a culture of enforcement and punishment that we replicate in our homes, schools and churches.

Center accountability without punishment.

Work towards our collective liberation.

We recognize that because all our struggles are interconnected, so too is our freedom.
The curriculum was written to be used by Mennonite Church USA congregations in adult Sunday school classes, Bible studies, small/cell groups or even as family groups. While the curriculum is meant to be a catalyst for deeper study regarding how our faith as Anabaptists intersects with the call for police abolition, our desire is that it would also be a catalyst for faithful action in your local context and nationally. Below is an outline of the format and flow of each unit.
Overview
The facilitator can give an introduction of the eight-week curriculum to participants. Each unit will include an intro activity, an embodied ritual and a lesson connecting policing to the Scriptures. The curriculum will address the following topics:
Week 1: Individual and Community Safety
Week 2: The Purpose of Policing in the United States
Week 3: The History of Policing and Police
Week 4: Transformative Justice
Week 5: The Landscape of Policing – Incarceration and Bail
Week 6: The Landscape of Policing – Policing Our Children, SROs, School-to-Prison Pipeline
Week 7: The Landscape of Policing – Police and the Streets
Week 8: The Landscape of Policing – City Hall, Political Change and Revolution
Week 9: Review and Closing – 8 to Abolition and Next Steps
Pre-planning and materials
When thinking about the who/what/where/when of engaging this curriculum, we invite you to prepare as follows:
Identify one facilitator, or rotating facilitators who will prepare the lessons and links.

If meeting in person, have access to a computer with internet to share video content.

If meeting virtually, have access to a computer with screen sharing through a meeting platform like Zoom.

Ask each person to bring, or for the facilitator to provide, a writing utensil and scrap paper or a journal.

Other items you will need: a candle and matches
Pre-work
The facilitator asks the class to complete the following before the first meeting. 
Watch the TED Talk, "The urgency of intersectionality," before the first group meeting as a way to ground the conversation in the concepts and necessity of intersectional thinking as coined by Kimberlé Crenshaw [Link]:
Listen to the "Throughline: American Police" podcast on the history of policing. Find the audio here or wherever you listen to podcasts [Link]: