---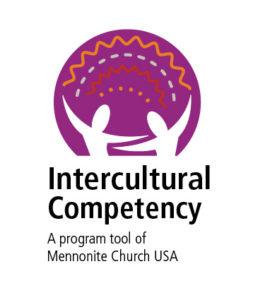 The Intercultural Development Inventory (IDI) is an assessment tool that measures intercultural competence – the ability to engage effectively and appropriately with people who are different than ourselves. The IDI uses a developmental approach, evaluating individuals, groups or organizations as they work toward intercultural competence. This tool can be used to evaluate programs, develop benchmarks, create program plans and provide coaching for leaders – fostering a deeper awareness about power and privilege in any cultural context.
With the additional training of 16 administrators across the denomination, Mennonite Church USA Executive Board staff and MEA are expanding access to the IDI to congregations, denominational agencies and boards, leadership teams and other Mennonite-related organizations. Qualified administrators are not only certified to administer the IDI, but also to provide feedback to individuals and organizations working to improve their intercultural competence.
---
Why use the IDI? Watch this short video to learn more!
---
Mennonite Church USA IDI Qualified Administrators:
East Coast

Lorie Hershey, loriehershey@gmail.com
Alicia Manning,* alicia5046@msn.com
Celeste Thomas, celeste.thomas@emu.edu
Hyacinth Stevens,* hyacinthstevens@mcc.org
Ruth Yoder Wenger,* rwengermail@aol.com 
Midwest 
Amanda Bleichty, amandableichty@centralplainsmc.org
Michelle Armster,* michellearmster@mcc.org
Joanne Gallardo,* joanne@im.mennonite.net
Glen Guyton,* gleng@mennoniteusa.org
Karin Kaufman Wall,* karinkaufmanwall@gmail.com
Shana Peachey Boshart, shanaboshart@gmail.com
Nekeisha Alayna Alexis, naalexis@ambs.edu
Carlos Romero,* carlos61536@gmail.com
Darin Short,* darinks@intersights.net 
West Coast
Duncan Smith,* eppsmithservices@gmail.com
Elaine Enns, elaineenns@bcm-net.org
Sue Park Hur,* sueph@mennoniteusa.org
Iris de León-Hartshorn,* irisdh@mennoniteusa.org  
*May be willing to train outside their conference/region 
To arrange a training, contact your local IDI Qualified Administrator
---
Pricing:
$23 per IDI individual assessment (per person) 
Individual coaching or profile feedback session: 
$100 per hour 
Small group training (1-15 participants; 1 facilitator): 
½ Day Training $700*
1 Day Training $1200*
2 Day Training $2400*  
*Additional facilitator fee is additional $100/hour.  
Large group trainings (over 15 participants) require two facilitators.  
Prices vary depending on group size. Contact a facilitator for more information. 
Administrative Fees: 
1-15 Participants $50.00
16-30 $75.00
31-45 $100.00
46-60 $125.00
61-80 $150.00
81-100 $175.00 
Cost for transportation, housing and meals are also the responsibility of the host organization.