Women in Leadership (WiL) works to dismantle patriarchal systems in Mennonite Church USA by empowering women to live out the call of God on their lives, increase their capacities, and contribute their wisdom in congregations, area conferences, agencies and institutions.
It creates space for resources, conversation and action for all women in our churches who are in leadership.
Denomination-wide research study: Learn more here.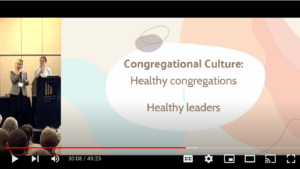 The work of Women in Leadership includes:
The work of WIL is guided by a diverse steering committee. They are committed to intersectionality and centering the wisdom and leadership of BIPOC (Black, Indigenous and People of Color) women.