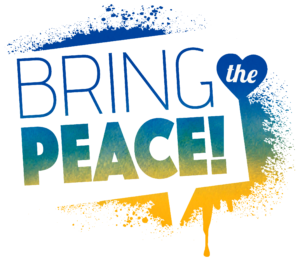 Mennonite Church USA (MC USA) has awarded grants to 10 congregations in support of their social justice work. Ranging from $1,000 to $2,500, the grants are the first from the denomination's Justice Fund, established in June 2020 to support MC USA conferences and congregations actively working to combat poverty, dismantle racism, seek immigration justice or address police brutality/reimage policing.
"This is a way for us to engage locally in our communities and be a part of a narrative that advocates justice, love and kindness to counter hate and violence," said Iris de León-Hartshorn, MC USA associate executive director.
The first Justice Fund grant recipients are (in alphabetical order):
To date, individuals and congregations have donated more than $37,000 to the mutual aid fund, exceeding the initial goals of the program, according to de León-Hartshorn. The denomination also initially "seeded" the fund with an additional $2,000.
According to Sue Park-Hur, MC USA's denominational minister for Transformative Peacemaking "The Justice Fund provides a way for us to live into our vision of healing and hope by centering the needs of the most vulnerable and amplifying the work that we are already doing – and doing well together."
MC USA plans to continue to award Justice Fund grants on a rolling basis to congregations that are actively engaged in partnership with their community to address social justice issues or are seeking start-up money to engage in this work. Priority is given to churches with memberships of 150 or less.
To apply for a Justice Fund grant, congregations must complete a brief online application.
To donate to the MC USA Justice Fund, click here and designate your donation for the Justice Fund.
The MC USA Justice Fund is part of the denomination's #BringThePeace initiative. #BringThePeace is a call to action for individuals and congregations to extend peace in their communities. It is also a prayer inviting God to bring the peace that expands our capacity for empathy, compassion and love that actively seeks to dismantle oppression and violence. Learn more at mennoniteusa.org/bringthepeace.
For more information on MC USA's peacebuilding efforts, visit http://mennoniteusa.org/what-we-do/peacebuilding/.
Mennonite Church USA is the largest Mennonite denomination in the United States with 16 conferences, approximately 530 congregations and 62,000 members. An Anabaptist Christian denomination, MC USA is part of Mennonite World Conference, a global faith family that includes churches in 58 countries. It has offices in Elkhart, Indiana and Newton, Kansas.  mennoniteUSA.org