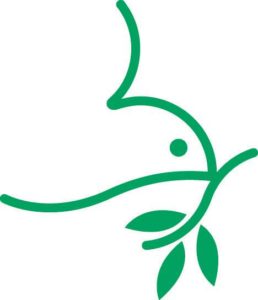 At the 2021 annual delegate assembly of South Central Mennonite Conference (SCMC) on July 24, proposed resolutions to dissolve the conference and leave Mennonite Church USA (MC USA) failed to achieve the constitutionally required two-thirds majority vote. A third motion, introduced early in the meeting, to lower the voting threshold to a simple majority also was defeated.
As a result, SCMC will remain as a conference of MC USA, albeit with unresolved differences. SCMC is comprised of 30 congregations and approximately 2600-2800 members, according to SCMC Network Leadership Team Chair Gary Wolfer.
The number of registered delegates was 124 (or approximately 73% of the total 169 eligible delegates), representing 24 SCMC congregations. The assembly was held online via Zoom and in person at Whitestone Mennonite Church, Hesston, Kansas.
Glen Guyton, executive director of MC USA, later responded to the outcome, saying, "We look forward to continued, loving fellowship with SCMC. The area conference, just like the national body, is diverse and rich in its expression of faithfulness. SCMC is MC USA, and MC USA is SCMC. May God be merciful to us all as we seek to joyfully follow Jesus as members of MC USA." 
Guyton and Michael Danner, MC USA associate executive director of Church Vitality, attended the assembly virtually. SCMC leadership declined to allow Guyton and Danner to participate in the discussions.
SCMC congregations have been struggling with disagreements around LGBTQ inclusion and the benefits of affiliation with the denomination. The resolution to dissolve the conference followed a year-long discovery process and was presented by the SCMC leadership team as a way to reconcile the ongoing conflict.
When the resolution to dissolve the conference failed, SCMC delegates voted to un-table a previous resolution presented by Pastor Bob Yates of Bethel Mennonite Church in Inman, Kansas,  in 2020, to immediately terminate the conference's membership in MC USA. This, too, failed to achieve two-thirds majority support.
Gary Wolfer has now completed his term as SCMC leadership team chair. Phil Rosenberger, pastor of Light of Life Church, Farmington, New Mexico, replaces him.
"I'm grateful that SCMC remains an area conference of MC USA," said Danner. "We're here and ready to do all we can to strengthen our relationship and ensure that SCMC thrives as a vital MC USA conference. If this process has sparked any questions about MC USA membership, theology, structure or polity, please reach out. We'd love to talk with you."
Contact Michael Danner directly via email at michaeld@mennoniteusa.org.
Mennonite Church USA is the largest Mennonite denomination in the United States with 16 conferences, approximately 530 congregations and 62,000 members. An Anabaptist Christian denomination, MC USA is part of Mennonite World Conference, a global faith family that includes churches in 86 countries. It has offices in Elkhart, Indiana, and Newton, Kansas.  mennoniteUSA.org
— By MC USA staff