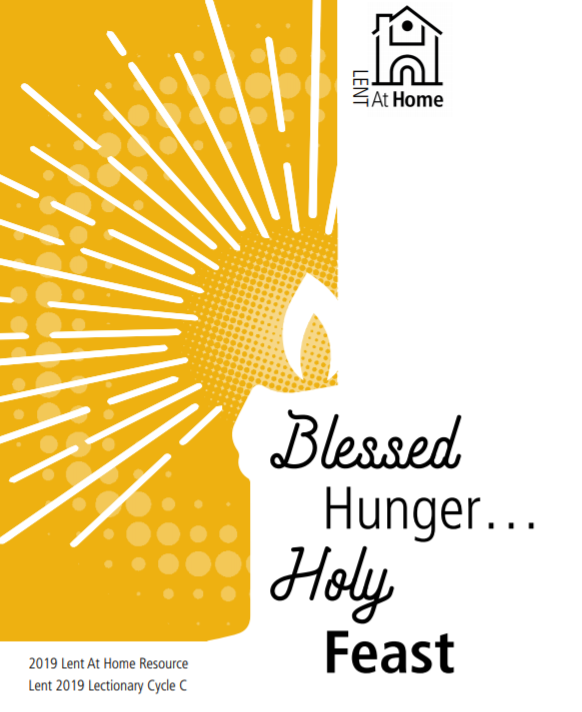 The following is an excerpt from "Blessed Hunger … Holy Feast," MC USA's 2019 Lent At Home Resource written by Elsie Rempel. We invite you to use this resource during Lent with your family and adapt it to meet your needs. Download the entire booklet here.
Lent 6: April 14-20
Call to worship
Leader: Come and worship. O God, you are our God. We thank you for saving us.
All: We bless you as we decorate our procession with branches.
Leader: Thank you, God, for loving us always, on days that are happy and on days that are sad. As we light this sixth candle of Lent, we confess Jesus as Lord and bring ourselves to God. Amen.
God's Word for this week
Luke 19:28-40
Psalm 118:1-9, 10-18, 19-29
Isaiah 50:4b-6, 7-9
Philippians 2:5-11
Pondering thoughts
I wonder what it was like to be in that first Palm Sunday parade.
I wonder what Jesus was feeling and praying about this week.
I wonder just how big God's love is.
Songs for the week
Hymnal: A Worship Book 19 "Open Now Thy Gates of Beauty"
Sing the Story 73 "Jesus Is Coming, You're not alone"
"Won't you sing" by Bryan Moyer Suderman
Closing prayer
Leader: Living God, give us the courage to confess your son Jesus as our Lord in the morning and the evening, even when others turn against him.
All: May God's steadfast love bless us, save us, and strengthen us
even after we blow out this sixth Lent candle. Amen. …
Blessed Hunger, Holy Feast. Can you taste it?
___________________________________________________________
Download the 2019 Lent At Home Resource here.