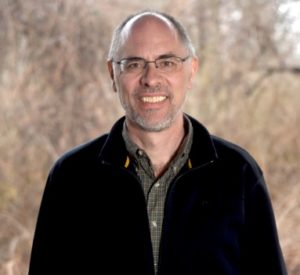 Andre Gingerich Stoner is director of Interchurch Relations for Mennonite Church USA.
Several weeks ago I had the privilege of spending three days in retreat with ecumenical officers from 13 other Christian churches.
I've been meeting with this group for the past four years. I count them as significant colleagues and friends.
During our three days together we caught up personally, heard reports from each other's churches and discussed pressing issues our churches are facing. We prayed, ate and laughed together.
Orthodox leaders shared about the "Great and Holy Council" held in Crete earlier this summer. Orthodox churches have been preparing for this milestone event since the 1960s. We heard a report from the U.S. Conference of Catholic Bishops and the Vatican. Several of the people in our circle who had recently returned from a World Council of Churches Central Committee meeting in Norway, shared updates and reflections from that experience. We reflected on the report of a delegation of global church leaders who had recently traveled across the U.S. to learn firsthand about racism in America. Their word to American Christians was sobering and challenging.
In this circle we meet as friends and colleagues. We develop relationships with counterparts who are "insiders" within their churches, who bring deep understanding of their own tradition and long-standing relationships with key leaders and decision-makers in their church systems. We help each other develop a broader vision and understanding of what is happening in the various parts of the body of Christ.
As Mennonites, we tend to think of ourselves as bit-players in the world and in the broader church. But in this circle, through these relationships, I discover that I am very closely connected to the vast, complex, global body of Christ. I am a welcomed member of this circle and my story and perspective is honored.
I am reminded again that Mennonites are one small – but important – part of the broader body of Christ. We have important gifts to share and to receive, as we seek together to be a faithful witness to Jesus in this beautiful and broken world.