This is part of a series of reflections on the Deep Faith/Pastors and Leaders 2020 conference held March 2-5, 2020 at Anabaptist Mennonite Biblical Seminary.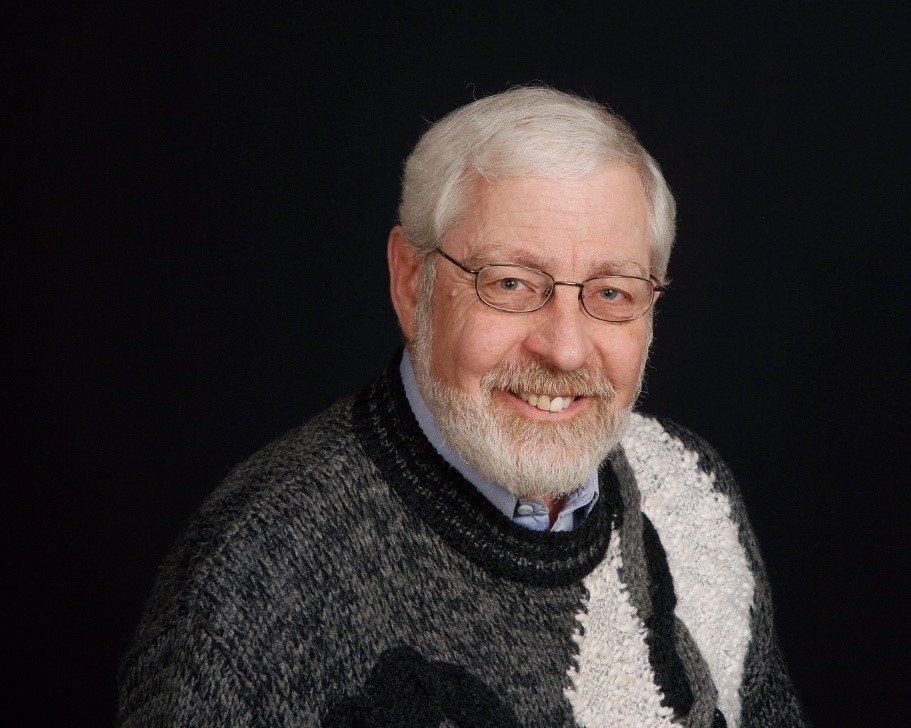 Galen Kauffman has been a pastor/carpenter, a school bus driver, a kitchen designer/installer and a municipal judge. He is currently a father, a husband and pastor of Bethel Mennonite Church in Mountain Lake, Minnesota. Galen needs his morning coffee!
The cover of the steno pad I bought (yes, I bought a steno pad to take notes at a conference on digital culture) said "Good Vibes." It seemed a good omen.
As usual with this kind of event, it is refreshing as a pastor to simply sit and receive rather than feel responsible for anything — not even to feel embarrassed if something goes awry. This was especially true during communion at the final worship service. I was also able to enjoy singing songs which are only semi-familiar at home with gathered people who know them well.
The conference was deep, yes. It was intellectually rich and stimulating, a combination of relevant theological concepts juxtaposed with practical advice. I enjoyed intellectual exercise not often present in my everyday world, yet felt relieved it was not the daily diet of a seminarian (sorry!). I saw diverse creativity and humor (laughter came easily). I appreciated the drama of the seven fools in Proverbs and Wisdom, which progressed to show redemption. It seems the hidden talents of seminarians were revealed in this performance, to much amusement. But as much as I related to other people's drama, I was quickly out of my comfort zone when audience participation was suggested and involved doing something out of the ordinary with my own body.
During the opening evening, Malinda Berry took us on a "deep sea dive" regarding orthodoxy, orthopraxy and orthopathy, challenging us to exercise theological imagination and dig to discover whether digital culture gives us new Anabaptist tools for faith living. But she took oxygen along and made it seem not too overwhelming. Closing us out Thursday morning, David Cramer, the seminary faculty's "closest thing to a millennial," led us in a fascinating and enlightening consideration of our Amish brothers' and sisters' relationship with technology. We were reminded how they are not "provincial" and that we have much to learn. All that with so much good input in between.
I always notice visuals for worship in other places. I never did learn who was responsible, but it was unique. It utilized a collection of paper plate-sized generic "contact icons." Monday evening and all-day Tuesday they were plain. I began to worry that they were going to remain colorless the entire time. Wednesday morning, they/we were colored in pastels (a sign of spring?). But alas, were we to remain faceless, as is so easy in the technological world? No worry – Thursday morning we had a variety of faces – happy, sad, amazed. Visuals, of course, are open to anyone's individual interpretation. I think I tend to internalize them and, in this case, gave human attributes so "they" became "us." My internal tension was relieved when we were "humanized."
Other short takes: Catching up with friends and acquaintances. At the end of speaker introductions, with highfalutin bios, was prayer for the speaker. I appreciated that the event was bathed in prayer, not only in the planning, but in the execution as well. Memorable quote: "The digital world is driven by the lies of scarcity." It seems that so much of our world is motivated that way – to the detriment of community.
My primary takeaway was the need for intentionality in living our lives in a digital culture.
Sometimes it seems we get too busy just doing the living that we default into whatever modes of and responses to technology seem to best help us simply survive. Instead, we need to back off and take time to be intentional about finding better ways to live and respond.
As usual, it was like drinking from a firehose. I should re-listen to the plenary sessions. I'm glad they were recorded and are posted online – an excellent use of technology.
"Good Vibes" was a good omen.
---

---
The views and opinions expressed in this blog belong to the author and are not intended to represent the views of the MC USA Executive Board or staff.