What is Hope for the Future? 
Hope for the Future is an annual gathering of Black, Indigenous, People of Color (BIPOC) leaders from across the country who are connected to Mennonite Church USA. We gather as a worshipping community of faith for spiritual renewal, resourcing and mutual support. Hope for the Future provides a safe setting to assess the present reality and experiences of BIPOC leaders within Mennonite Church USA and to address ways to grow in solidarity across cultural, racial and intergenerational lines for systemic transformation. 
Who is invited? 
BIPOC leaders from Mennonite Church USA conferences, congregations, agencies, constituency groups, affiliated schools, and ministry partners. 
What is planned for Hope for the Future 2023? 
Courageous leadership is critical in times of crisis. Hope for the Future 2023 will center on the theme from the Book of Esther, "Such a Time as This: Collective Trauma and Hope." This gathering will also pay special attention to cultivating intergenerational leadership by centering the voices of younger leaders in our churches.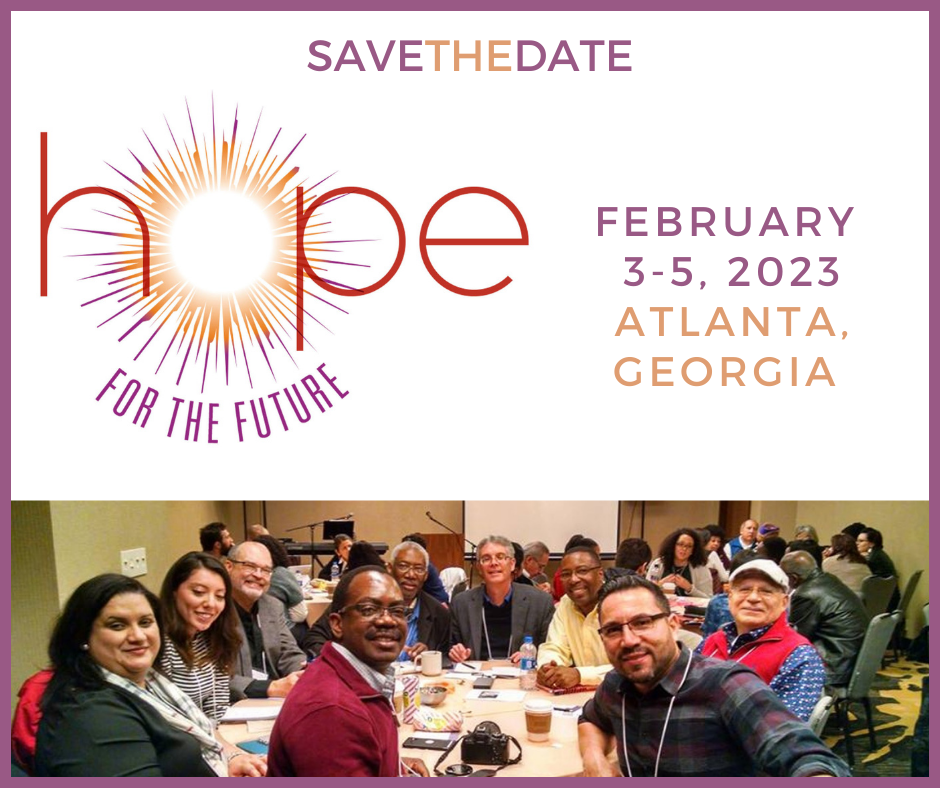 When and where is the next Hope for the Future? 
February 3-5, 2023
Atlanta, Georgia 
Who sponsors this event? 
Hope for the Future 2023 is being sponsored by Mennonite Church USA and its program agencies –Everence, Mennonite Education Agency and Mennonite Mission Network.
How do I register? 
Register here.
"I am thankful for the times of networking and relationship building that take place at Hope for the Future. The lasting relationships that I have formed have made a significant difference in my leadership journey. Hope for the Future is an invaluable gathering for BIPOC leaders in Mennonite Church USA and its ministry partners. It really is a place of hope."  — Glen Guyton, executive director of Mennonite Church USA. 
"Due to the tremendous pressure of our current cultural climate, the group agreed that having an event for people of color is important to create safe spaces for people to come together for renewal." –Iris de León-Hartshorn, associate executive director of Operations for Mennonite Church USA. 
If you have further questions, contact Sue Park-Hur, Mennonite Church USA director of racial/ethnic engagement, at sueph@mennoniteusa.org.