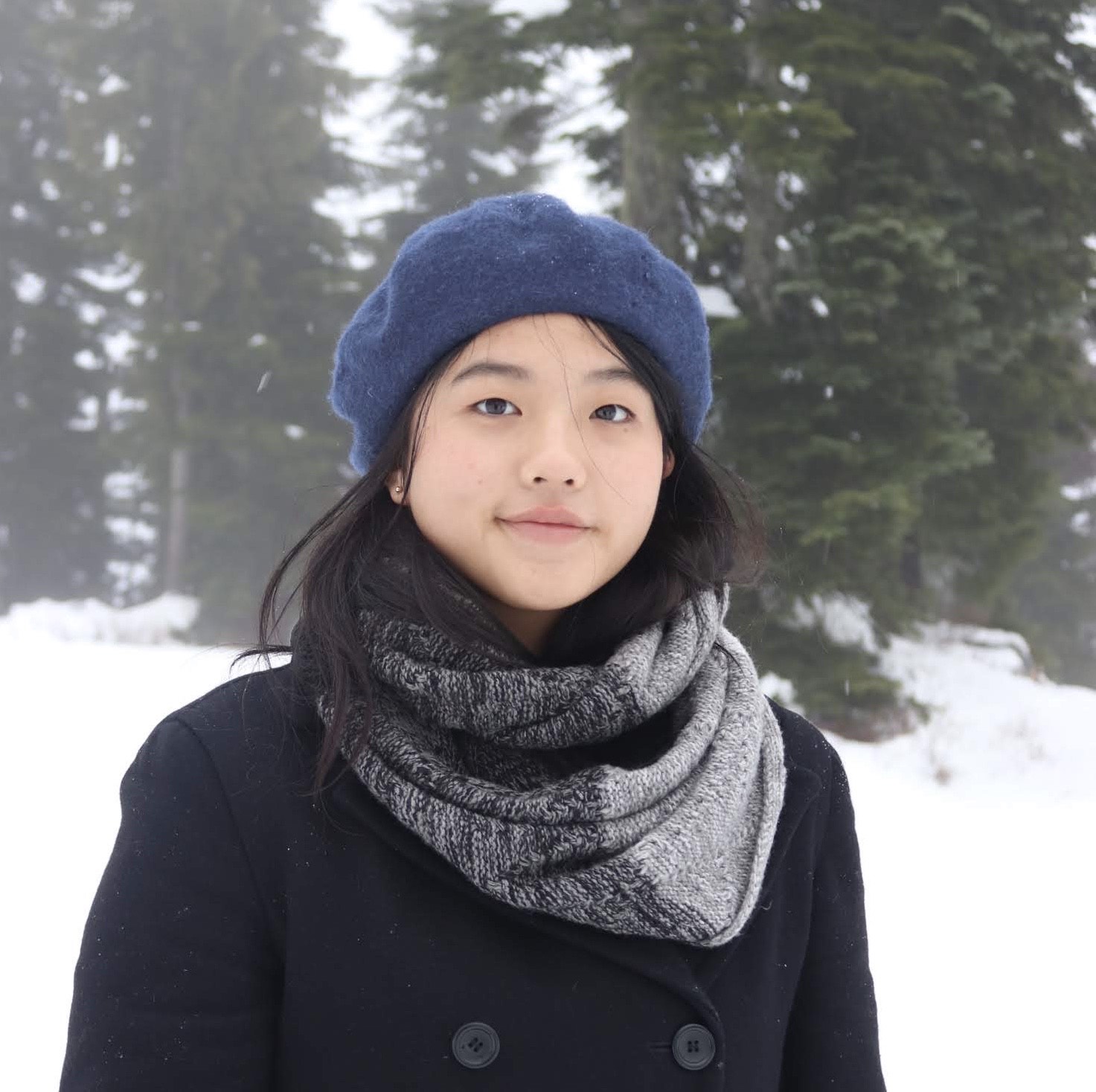 Lynn Hur is an 18-year-old college sophomore from Pasadena, California. When she is not working on her sociology degree, you can find her watching the most recent Korean drama and drinking a mug of her favorite green tea. 
What defines my generation's youth is our fight against climate change. To us, experiencing climate change is beyond record-breaking heat, another drought, a dying polar bear, a wilting garden. It is growing up while watching the future burn.
Growing up in Los Ángeles, I have lived most of my life in a drought. Showers were cut short, the garden was hardly ever green, and scorching pavements and shriveled grass was everyday life. Nowadays, annual wildfires have ravaged California, but even more notably in Australia, where my cousins live. My father recounts how he felt ashes falling on his shoulders as he left the Melbourne Airport. The ashes made going outside dangerous, which is a reality that my friends in Asia live in every day. Checking the air quality and levels of yellow dust is as common as checking the weather forecast, and if one really needs to go out, they will often put on a mask. How mildly apocalyptic it all is.
To me, accepting the reality of the situation is not the issue, nor is changing my lifestyle or working toward change. What concerns me is the mental toll it has on our youth.
Once it had really struck me that the world was going to have to change completely, I started to see everything differently.
When I sit in my backyard, I wonder the next time it will rain here in too-sunny Los Ángeles. When it does rain, I know that rain will not come again for a while. I can no longer watch nature documentaries — I feel too guilty and too depressed to watch cute animals that are probably now extinct.
To me, there is a feeling that every good thing in the world is temporary or fake — that today's good weather is fleeting, that yesterday's clear weather means drought, that every good thing is a symptom of a terminal illness, an anomaly, a fluke.
As I enter adulthood, I struggle with whether or not I should have children — whether it would be an ethical decision to continue my bloodline. As I sit in the library, pulling my hair out during finals week, I ask myself why I try so hard when this human society will collapse anyway. I feel like we are hurling into a ball of fire when there is an escape route that we are not using, and the adults of a money-hungry system are ignoring the children's screams.
We can call this grieving for the world's future. We can call this climate anxiety.
Dealing with climate anxiety and grief, especially at an age so young and at a scale so large, really changes our children's outlooks of the future. There is something fundamentally human that is being lost in the process of raising the younger generation, and I feel helpless knowing I am watching both realities sink in. 
Nowadays, I have come to a point where it is beyond anger, frustration and despair. Everything just seems… quite sad. It's a kind of sorrow that makes the whole world feel heavy, like fighting some kind of depression while pretending it is business as usual.
Sometimes there are moments of visceral reaction throughout my daily life — the reaction of disgust at myself and the human race, the fear of what is at the end of the tunnel, the helplessness at the seemingly unstoppable crisis. These reactions become knotted at the pit of my stomach. The guilt of my extractive lifestyle, the anger at my ignorance, the frustration of inaction, the despair of it all — they tighten around my throat, wringing out a silent scream.
If there is no other reason that is good enough to get involved, or if the situation does not seem important enough for real attention, please remember that our inaction is affecting the mental health and futures of children.
The church, as an institution, has power for movement and change. The church, as a community, cannot stand for indifference for the lives of others. The church, with its respect for all of God's Creation, must fulfill its conviction to protect the Earth.
---

We invite you to:
Pray for those who are most vulnerable among us and who are most impacted by climate change, including those who have already been displaced.
Pray for the waters, the plants, all living creatures and the earth with gratitude, that we may recognize their sacredness and participate in their restoration.
Pray that we will find the motivation to respond to climate change in our own lives, congregations and communities.
Pray for local, community and business leaders to help make communities healthier and greener while centering those who are vulnerable. Pray that our political leaders and world leaders would become more active in reducing carbon emissions worldwide.
Pray for the youth and future generations, who will live with the growing consequences of climate change.
Find worship resources, a webinar, and ways to get involved in advocating for climate justice at mennoniteusa.org/climatejustice.
---
The views and opinions expressed in this blog belong to the author and are not intended to represent the views of the MC USA Executive Board or staff.