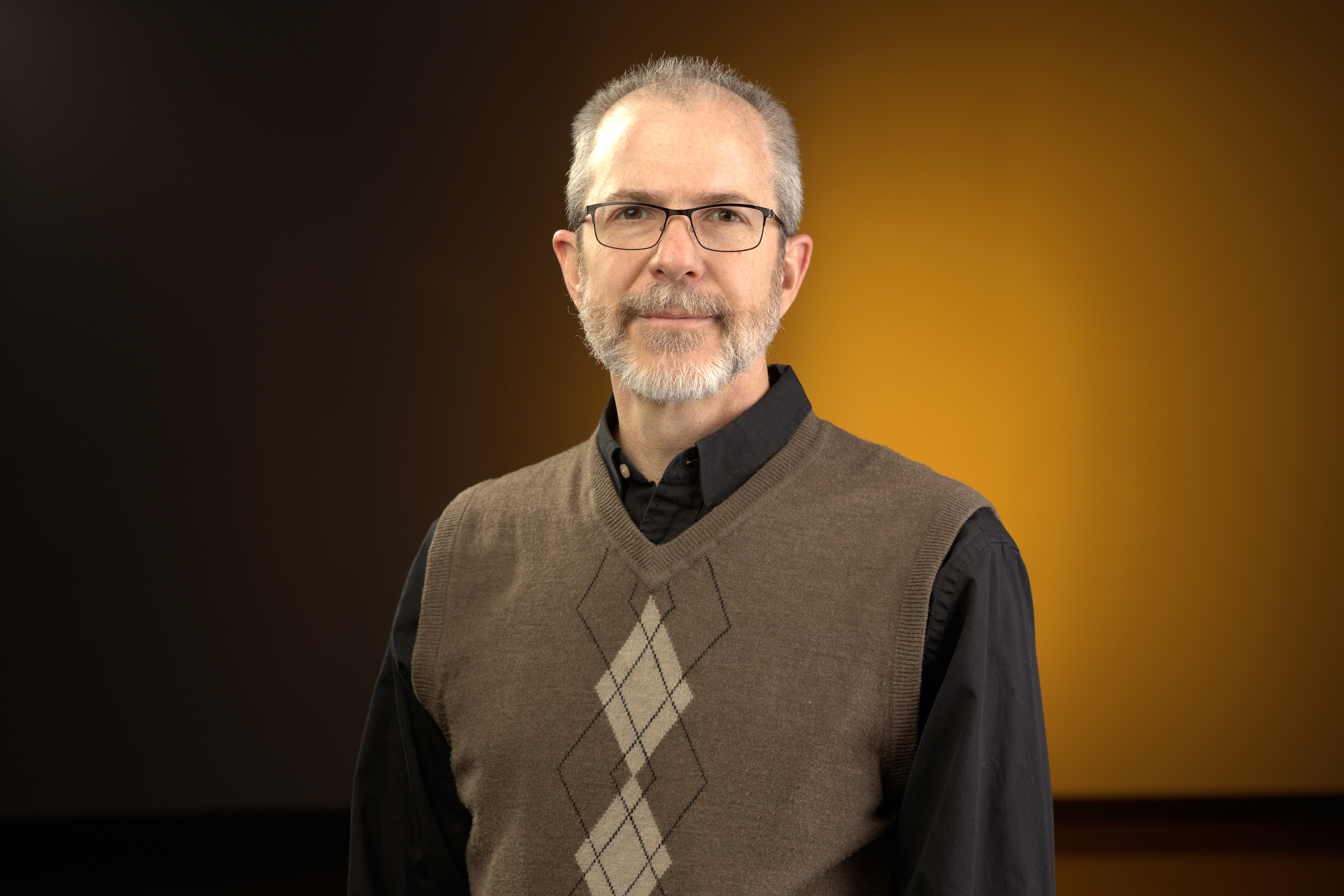 Darrin W. Snyder Belousek received a certificate of theological studies from Anabaptist Mennonite Biblical Seminary and is a member of Salem Mennonite Church in Elida, Ohio.
_______________________________________________________
Worship is central and vital to the church. And worship is woven on the warp and weft of words. It is crucial that we choose worship words well.
I offer here some thoughts about words for worship. They are drawn from my experience as a worshipper and worship leader, not from any expertise as a worship specialist. They surely do not exhaust all that could or should be said about words in worship.
I am concerned here with the words that we select and craft for worship, words prepared for the whole congregation to speak and sing, to hear and receive. I have in mind worship elements such as the call to worship, confession of sin, profession of faith, litanies, prayers, hymns, benediction and so on — I'll leave thoughts on sermons to another occasion.
Below, I elaborate six criteria for worship words. The first three concern the content of worship, while the final three concern how worship relates us to one another and to God.
Our worship words should:
Immerse us in the language and imagery of Scripture.
Scripture is the primary source of our vocabulary of faith and vision of life. Worship should immerse us in the language and imagery of Scripture, helping us become fluent in our home language as Christians. This is especially important for fostering faith in children and new believers, who need to learn the language of faith from their faith community. Worshipping with the words of Scripture, especially using regular forms and repeated phrasings, helps us memorize words and internalize images, allowing those words and images to permeate our hearts and minds, like leaven worked through dough.
Retell the biblical story of salvation.
We worship God in grateful response to God's gracious initiative toward us. In an era when "themed" worship is popular, we need reminding that the good news of God's salvation should be the central theme and thread of every worship. Essential to retelling the salvation story is remembering Jesus. Worship words that omit Jesus from the good news or that replace Jesus' work for our salvation with our efforts for peace and justice, miss the mark. Every act of worship should retell the salvation story, even if only in compact forms. For instance, a prayer could recap the Jesus story by closing with "We pray in the name of Jesus, who lived and died and rose again for our salvation. Amen." Or worship might conclude with a biblical benediction that recaps the salvation story (e.g., Hebrews 13:20-21). Worshipping with words that convey the biblical story of salvation enables us to become bearers of the good news about Jesus to others.
Express sound doctrine.
Worship shapes belief. Early Christians summarized this connection in a formula: "Lex orandi, lex credendi." That is, "The law of praying is the law of believing;" the ways and words of our worship set the form and supply the content of our beliefs. Alan and Eleanor Kreider, Mennonite mission educators, recently reprised this point: "We may talk theology, but we really believe what we sing." They, thus, advised the church: "Let's choose wisely what we sing, because we believe and become what we sing." We should be mindful, therefore, that the words of our prayers and songs express — or imply — sound doctrine. As worshipping with words of Scripture immerses us in the vocabulary of our faith, so worshipping with words that express sound doctrine accustoms us to the grammar of our faith. In this way, worship teaches us to believe truly and equips us to speak truly — about God, ourselves and the world.
Unite us with the whole body of Christ.
Whenever and wherever we gather in worship, we should remember that we belong to a larger family of believers: of ancestors long past, brothers and sisters now present, and generations yet to come; from East to West, South to North; on earth and in heaven. By our common baptism, we belong to one body, in one Spirit, under one Lord (see Galatians 3:27-28; Ephesians 4:3-6). Accordingly, we should choose words for worship that can unify the whole body in one faith and one hope. This means using language and forms inclusive of the global church — and avoiding sectarian verbiage that is divisive of Christ's body. Likewise, we should choose words for worship that can edify all believers in the family. This means using language accessible and intelligible to everyone — and avoiding cliquish lingo that may be opaque to the larger family or trendy jargon that is obscure to ordinary folks.
Orient us toward God's kingdom.
As disciples of Jesus, who taught us to pray for and seek first God's kingdom, our worship should orient us — heart, soul and mind — toward the coming of God's kingdom. We should choose words for worship that cultivate in us habits of desiring and seeking God's kingdom before and above all else. Central to orienting ourselves and our lives toward God's kingdom is remembering Jesus' teachings. We do this best in worship by frequently reciting, singing and praying together the very words of Jesus: "Blessed are the poor in spirit, for theirs is the kingdom of heaven …" (Matthew 5:3 NIV); "Seek ye first the kingdom of God …" (Matthew 6:33 KJV); "Our Father in heaven … your kingdom come … on earth as it is in heaven" (Matthew 6:9-10).
Direct all praise, honor and glory to God.
Ultimately, in worship we are speaking about, singing of and praying to God. True worship joins us with all creatures and saints, in heaven and on earth, in praising God, whose name alone is exalted, who alone is worthy to receive honor and glory (Psalm 148; Revelation 4-5). Our worship words should thus pay homage to God alone. Worship words that pay homage to us, or that shift emphasis from honoring God to admiring ourselves, miss the mark. Worshipping with words that honor and glorify God reminds us of the first article of faith: God is God, and we are not.
As the church, we should take care in choosing words for worship. It seems fitting to conclude these thoughts with worship words that glorify God and express sound doctrine: "Glory to the Father, and to the Son, and to the Holy Spirit, as it was in the beginning, is now, will be forever. Amen!"
The views and opinions expressed in this blog belong to the author and are not intended to represent the views of the MC USA Executive Board or staff.