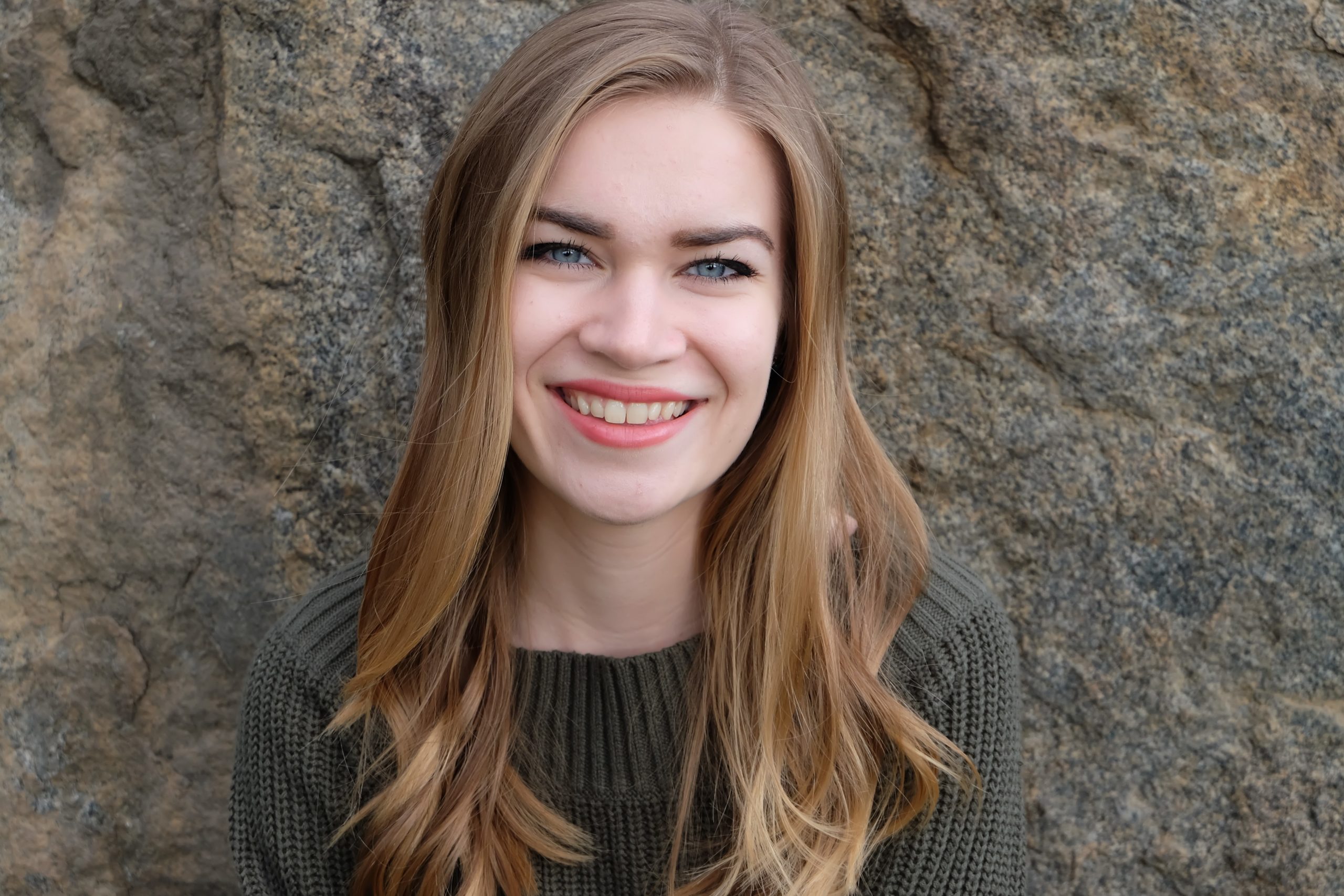 Katie Isaac is the current Climate Futures Fellow for the Center for Sustainable Climate Solutions in Harrisonburg, Virginia. She recently graduated from Fresno Pacific University with an environmental science degree and has been researching Christian climate communication for the past two years.
When my family moved from Kansas to California, the Sierra Nevada Mountain Range made a massive impression on me. I remember waking up early to take our dog on walks before school and watching the sun spill over the snowy High Sierras into the Central Valley. My dad would invariably point out Sawtooth Peak on our drive to school — it was as if God had strung polished shark teeth into the profile of the High Sierras. I remember their white peaks forming crystal clear cuts into the mountain range's profile as I squinted against the sun.
But as time passed and California experienced deteriorating air quality, massive drought, and forest fires, these crystal-clear mornings became less frequent and were replaced by a yellow-grey haze. By the time I graduated high school, I only saw the white peaks after significant rainfalls. I realized that the stories of environmental trauma were real in my community, not just in the news. This experience was one of the reasons I chose to attend Fresno Pacific University to pursue an environmental science degree. I needed to learn more about the issues and what could be done to improve them.
Through my studies at Fresno Pacific, I learned about the environmental issues plaguing the Central Valley and the social stressors that result. I learned that the Central Valley boasts the worst air quality in the nation, and 1 in 6 children in California struggle with asthma. I learned that the droughts and 30+ days of triple-digit summer heat in the valley intensify the fight for water access across the state.
I also learned that the people most impacted by these environmental crises — in the United States and all over the globe — contribute the least to the problem and are least able to respond.
As a Christian, this last realization hit the hardest. Once I learned about these social injustices and their connection to environmental abuse, I was surprised that my Christian community was not more engaged. We are called to care about "the least of these," and it seemed wrong that we were avoiding a significant injustice that so many people experience. I began to explore the problem through my senior research at Fresno Pacific University by facilitating a series of interviews with Christians who were having these tough conversations in their communities. Later, I received a year-long research fellowship with the Center for Sustainable Climate Solutions to continue the work with Mennonite Church USA and the U.S. Conference of Mennonite Brethren Churches (USMB) pastors. For me, addressing this problem within Christian communities means hearing the challenges that pastors currently face around creation care conversations and learning how to empower congregations to meaningful creation care action (more information here).
Through these interviews, I found that many conversation barriers are grounded in politics, which tend to distract Christians from the theological connections to environmental issues. Most people are up to date on ecological crises of our time, but almost all information on these issues comes from politicized sources. Because of the politically polarizing nature of news media, faith-based conversations about environmental issues hardly exist. Reframing the conversation towards biblically-based stewardship language helps invite a faith-based understanding of our role in these times. Exploring our Christian responsibility to act in ways that bring about God's shalom in all relationships — between God, humanity, and the earth — can help us contribute to solutions.
I challenge you to find your entry point into the creation care conversation and work at connecting it to your responsibilities as a Christian.
My entry point started with childhood experiences I thought were unique to my life. After sharing them, I realized that countless others experience ecological loss and are touched by invitations to grieve that loss in community. Sharing your story and building a church community that values a variety of creation care commitments can guide us towards meaningful action that works towards the shalom that God desires.
---

We invite you to:
Pray for those who are most vulnerable among us and who are most impacted by climate change, including those who have already been displaced.
Pray for the waters, the plants, all living creatures and the earth with gratitude, that we may recognize their sacredness and participate in their restoration.
Pray that we will find the motivation to respond to climate change in our own lives, congregations and communities.
Pray for local, community and business leaders to help make communities healthier and greener while centering those who are vulnerable. Pray that our political leaders and world leaders would become more active in reducing carbon emissions worldwide.
Pray for the youth and future generations, who will live with the growing consequences of climate change.
Find worship resources, a webinar, and ways to get involved in advocating for climate justice at mennoniteusa.org/climatejustice.