---
A leadership program of Mennonite Church USA, the Ministry Inquiry Program provides opportunity for students at Mennonite Church USA colleges/universities to explore pastoral ministry.
---
What is the Ministry Inquiry Program?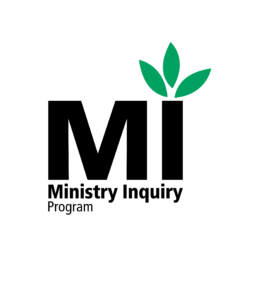 Every summer, the Ministry Inquiry Program offers opportunity for up to 14 students at Mennonite Church USA colleges, universities and seminaries to explore their call to ministry through a full-time eleven-week internship. Working under the supervision of a pastor, participants engage in various aspects of a minister's life and work either in the congregational setting or through exploration of alternative 'pastoral experiences' (e.g. camp, service agencies). Participants set goals in consultation with both the supervising pastor and college administrator and assess their goals through a reflection paper and evaluation. In most placements, students live with a host family from the congregation who provides lodging and food.  Students who successfully complete this summer inquiry are awarded a $2000 tuition scholarship toward their Mennonite college or seminary education. College credit may also be available depending on which school the participant attends.
---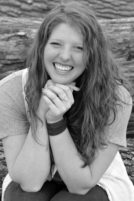 "[The Ministry Inquiry Program] was very educational and helped prepare me for a pastoral role sooner, "got my feet wet" you could say. So thankful for that program and all it does!"
–Ashley Litwiller, 2013 MIP student at Orrville Mennonite Church, Orrville OH
"[The Ministry Inquiry Program] was a great way to get experience "behind the scenes" of church that most people don't think about when it comes to ministry and explore new opportunities. I highly recommend the program to anyone who wants to test the waters of ministry!"
–Shannon Thiebeau, 2014 MIP student at Yellow Creek Mennonite Church, Goshen, IN
---
Interested Student?
Contact your college administrator
---