Talkin' Bout a Revolution: Dialogue, Practice and the Work of Liberation
Nov. 8-10, 2018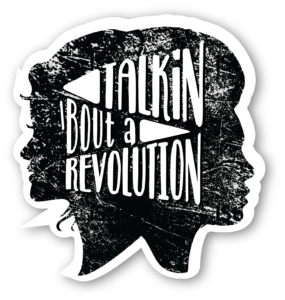 Anabaptist Mennonite Biblical Seminary, Elkhart, Indiana
Early Registration Deadline: Oct. 12.
Women Doing Theology (WDT) conferences create space where women's theological voices are strengthened as we live into a new reality: a time when the theology that forms us is shaped by the Spirit of God manifest in all people.
We build upon a history of Anabaptist theologians, ministers, teachers, activists, creatives and many others gathering to do theological work born out of women's experiences. As Anabaptist, we understand that our theology is most fully realized together — sharing and learning from our unique lived experiences with God, community and self.
The theme for WDT 2018 is Talkin' Bout a Revolution: Dialogue, Practice and the Work of Liberation. The ideas we'll explore at this year's conference are possible because of the work we've already done as a WDT community — grounding ourselves in love (All you need is love – WDT 2014) and asking hard questions about power (I've got the power! — WDT 2016). Now, we must go deeper.
Revolution is a radical change…
And as a community of Anabaptist Christians living in the United States in the year 2018, we're seeing the need — the urgency — for revolution. We can no longer afford to tacitly contribute toward the status quo. We must begin to release the constraints that limit us, listening to the Spirit and thinking creatively about what following Jesus and liberation mean for us — individually and as a community in this day and time.
We realize that to really live into this revolution, we still have a lot to learn. What does it mean to widen the circle and make space for whole people to come as they are? Who gets seen? Whose stories get told? What are the practices and ways of being together that create space for people and stories and ideas that don't typically get heard? We want to explore that. We want to do the hard work, within ourselves, within the context of our learning and faith communities, of figuring out new ways of being that lead to freedom. Freedom, not just for a select few, but a freedom that empowers each individual to do their part in widening the circle, creating opportunities for others to access liberation. Let's do this work together.
---