Written by Ann Leaman, with additional content from MC USA staff.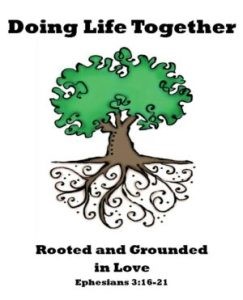 At Ohio Conference's Annual Conference Assembly (ACA), a reso­lution for Ohio Conference to withdraw from Mennonite Church USA (MC USA) and become temporarily independent did not receive enough votes from delegates to be adopted. The Ohio Conference Leadership Team proposed the resolution to delegates on March 4 at ACA after several sessions of group spiritual discernment.
Eighty-one delegates (54.7 %) voted to affirm the resolution, while 67 delegates (45.3 %) voted against the resolution, and three delegates abstained from voting. Because the resolution did not receive affirmation from at least two-thirds of the del­egates, it was not adopted. (The Leadership Team had an­nounced prior to voting that at least two-thirds of delegates would need to affirm the resolution for it to be adopted.)
ACA took place March 3-4 at Central Christian School in Kidron. A total of 190 people participated in ACA, including 153 dele­gates representing 35 congregations.
"The MC USA Executive Board and staff were glad to contribute to the process," said Rachel Ringenberg Miller, denominational minister of ministerial leadership, who attended the ACA. Executive Board members and staff met with conference leaders and the Strategic Planning Group prior to the assembly. "We know a divided vote was not the desired outcome. Our prayers are with the congregations and conference leaders as they continue to discern a way forward."
Questions about conference affiliation may be directed to MC USA Church Vitality staff: Michael Danner, associate executive director, michaeld@mennoniteusa.org or Ringenberg Miller, rachelrm@mennoniteusa.org. Questions about congregational affiliation should be directed to area conference leadership.
For the full version of the Ohio Conference news article, please click here.