By MC USA staff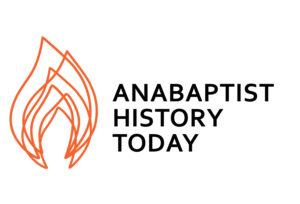 Anabaptist History Today (AHT), a collaborative storytelling project, was awarded a COVID-19 Grant for History in the Public Interest to support its work documenting grassroots Anabaptist stories. It is one of 17 recipients of the grant from the Albert Lepage Center for History in the Public Interest at Villanova (Pennsylvania) University.  

"This grant award provides good exposure for Anabaptist History Today by putting us in the company of other excellent projects," said co-creator Jason Kauffman, director of Mennonite Church USA (MC USA) Archives, an AHT partner. He added that the $2,500 grant will help underwrite the project's startup costs and enable AHT to do additional outreach.
Led by Kauffman and Jean Kilheffer Hess, executive director of Lancaster (Pennsylvania) Mennonite Historical Society, AHT is a unique, large-scale, collaborative digital project designed to specifically engage and serve the Anabaptist community through storytelling. It is supported by numerous Anabaptist archives and history organizations in the United States and Canada, including MC USA Archives.
Jason Steinhauer, director of the Lepage Center, said, "We looked for projects that had a chance at making a big impact in their communities, being successful and representing a diversity of stories."
According to the call for proposals, the grant's purpose is "to creatively engage with the broad range of questions, concerns, policies and practices raised by the study of how past pandemics have affected the course of history and how historical study can further public understanding of the current Covid-19 crisis."
Anabaptist History Today is actively collecting stories in the form of digital documents, photos, videos, audio recordings and more that reveal how these unprecedented times are impacting the lives of Anabaptists. Recent additions include:
"COVID Chronicles," a podcast series from Portland (Oregon) Mennonite Church, featuring interviews with people affiliated with the congregation who describe their lives during the pandemic
"We are blessed in the city, we are blessed in the field," a video documentary that looks at life at Camp Deerpark, Westbrookville, New York, during the summer of 2020. Camp Deerpark is an outreach ministry of 18 New York City Mennonite churches.
"A pastor's protest experience," a first-hand account from Todd Gusler, pastor of Rossmere Mennonite Church, Lancaster, Pennsylvania, of his experience at a protest/rally responding to the murder of George Floyd.
"Traditional media outlets are already doing a great job documenting how Anabaptist organizations have responded to the events of 2020. We want Anabaptist History Today to be a grassroots, community platform where people can share personal stories from their daily lives that, otherwise, might never be published," said Kauffman.
Visit AHT to browse stories or submit stories for consideration.
The Mennonite Church USA Archives seeks to inspire people to follow Christ by engaging them with the historical record of Mennonite Christian discipleship. The archives is the official repository of the records of MC USA and the (old) Mennonite Church. Archival holdings also include a large collection of personal and family papers, conference records and congregational records documenting Mennonite life in Indiana, Michigan, and Ohio. The MC USA Archives is based in Elkhart, Indiana.
Mennonite Church USA is the largest Mennonite denomination in the United States with 16 conferences, approximately 530 congregations and 62,000 members. An Anabaptist Christian denomination, MC USA is part of Mennonite World Conference, a global faith family that includes churches in 58 countries. It has offices in Elkhart, Indiana and Newton, Kansas.  mennoniteUSA.org