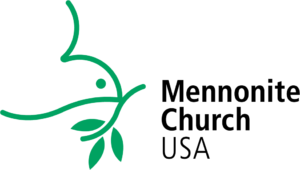 By MC USA staff
(Mennonite Church USA) — Mennonite Church USA (MC USA) is partnering with Widerstand Consulting to provide its congregations and conferences with affordable online anti-racism training.
"For many years, we looked for a way to make anti-racism training more accessible to our constituents," said Iris de León-Hartshorn, associate executive director of MC USA. "Through this partnership, we can provide research-based, field-tested online training in a way that is cost-effective for congregations of all sizes and even small groups."
Widerstand Consulting is co-founded by Cheryl Shearer and Dr. Tobin Miller Shearer. Tobin Shearer has more than 30 years' experience as an anti-racism consultant and trainer and is co-founder of Damascus Road, now the Roots of Justice Anti-racism Process. He currently serves as professor of History, director of Undergraduate Studies and director of African American Studies at the University of Montana, Missoula, Montana. In addition, he has authored several books on racism, including "Daily Demonstrators: The Civil Rights Movement in Mennonite Homes and Sanctuaries."
MC USA congregations are encouraged to participate.
"Congregations in MC USA have great interest in dismantling racism, but they often lack clear analysis and effective tools," said Shearer. "Our training equips congregations to move beyond intentions to taking action."
The denomination also is offering the training to conference staff and their boards at no cost, as well as to MC USA staff, who participate in anti-racism training as part of their employment requirement.
The online anti-racism training is self-paced, interactive and reflective. It equips participants to begin the work of dismantling racism in their organization by helping them build an understanding of the historical roots, individual manifestations and internal dynamics of institutional racism.
The training is comprised of four modules (approximately 10 hours of training) that utilize video segments, response exercises, assessments and participant reflection on the following topics:
Dismantling institutional racism in congregations
How to debrief anti-racism and move your congregation forward
How to do a congregational anti-racism audit
How to transform backlash into buy-in in congregations
The resources often are used over a three-week period and integrated into live video discussions through Zoom or other online platforms.
Click here for a price menu and for registration links.
For this and other anti-racism resources for congregations, visit MC USA's Anti-racism resources for Mennonite Churches.
Mennonite Church USA is comprised of 16 conferences, approximately 530 congregations and 62,000 members. An Anabaptist Christian denomination, MC USA is part of Mennonite World Conference, a global faith family that includes churches in 86 countries. It has offices in Elkhart, Indiana and Newton, Kansas.  mennoniteUSA.org
Learn more about dismantling racism: