Cassopolis, Mich. (Camp Friedenswald)—Central District Conference invites women of all races and faith expressions to their annual women's retreat at Camp Friedenswald, Cassopolis, Mich., Sept. 12–14, 2014.
"Black Mennonite Women Rock" will celebrate Anabaptist-Mennonite faith through an African-American cultural style.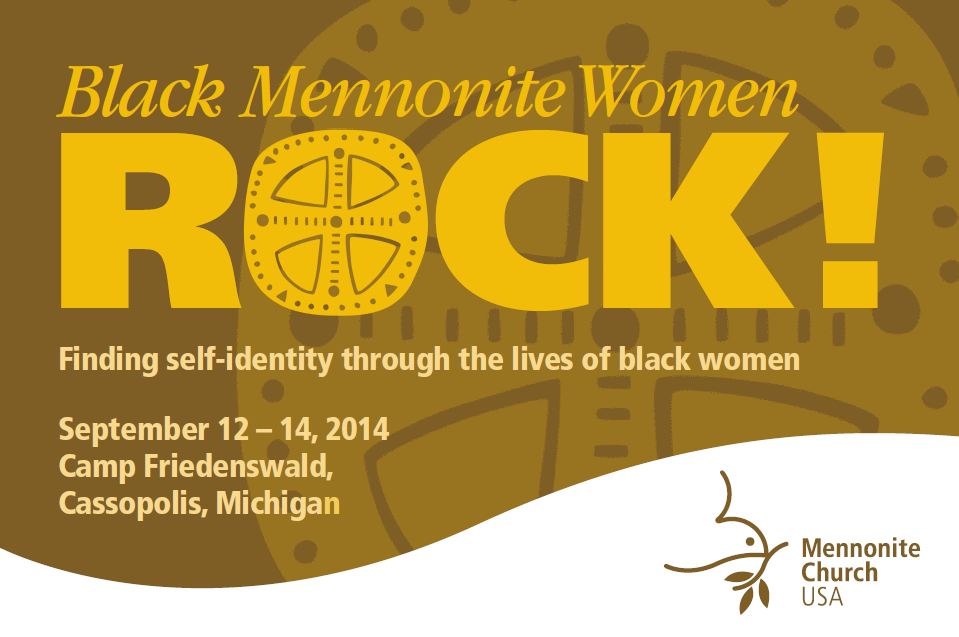 This retreat is for all women across Mennonite Church USA and beyond. It is an opportunity to enjoy black culture, learn through the lives and stories of black women, and celebrate the leadership gifts of black women in the Mennonite Church.
In addition to classic camp activities such as pontoon boating, hikes through nature, and fellowship around a campfire, this weekend will feature a screening of the documentary "Dark Girls," along with small group discussion, workshops and the "Ebony Café," featuring dancing, spoken word and poetry.
Quilting will be a prominent focus of the weekend, with an emphasis on the "Identity Quilt" brought by organizer Cyneatha Millsaps, pastor at Community Mennonite Church in Markham, Ill. Community Mennonite, a racially diverse congregation, and Hively Avenue Mennonite Church, a predominantly white congregation in Elkhart, Ind., have partnered to produce this quilt, which depicts the story of African Americans.
Beginning with their removal from their homelands into forced slavery, the quilt moves through the Civil Rights era and continues to the present, revealing both the struggles and the triumphs of the African-American experience. The quilt is one way the congregations are seeking to address the ever-present challenges of racism and reconciliation.
"As Christians I don't believe we are supposed to go it alone," Pastor Millsaps said. "When we know each other better across racial lines, it makes it easier for us to talk together. As black people, we know a lot about white people, but that knowing is not often reciprocal."
Black Mennonite Women Rock seeks to create safe places for uncomfortable and important conversations to take place among the women gathered.
Hyacinth Stevens, co-pastor of King of Glory Tabernacle in the Bronx, N.Y., is the keynote speaker. She pastors alongside her husband, Benjamin Stevens. They have four children ranging in age from three to 13. Hyacinth is also the executive director of Project Charisma After School Center in the Bronx. Stevens has a passion for the empowerment of children and women in the community she serves.
Dr. Crystal Y. Sellers Battle, assistant professor of music at Bluffton (Ohio) University, will lead music. In addition to teaching, Sellers Battle directs the university gospel choir and serves as the director of Project H.O.M.E., a mentoring program for students of color enrolled at Bluffton University.
Sarah Thompson, executive director of Christian Peacemaker Teams, will lead a workshop titled "Black and Ethnic Mennonite." Through her work in the international peace movement as a public speaker and community organizer, she is adept at bringing people together across lines of difference and building momentum for positive social change.
Other speakers include Tia Curry-Cook, Regina Shands Stoltzfus, Joanna Shenk and Nekeisha Alexis-Baker.
For more information, see www.friedenswald.org/programs_womens/retreat.