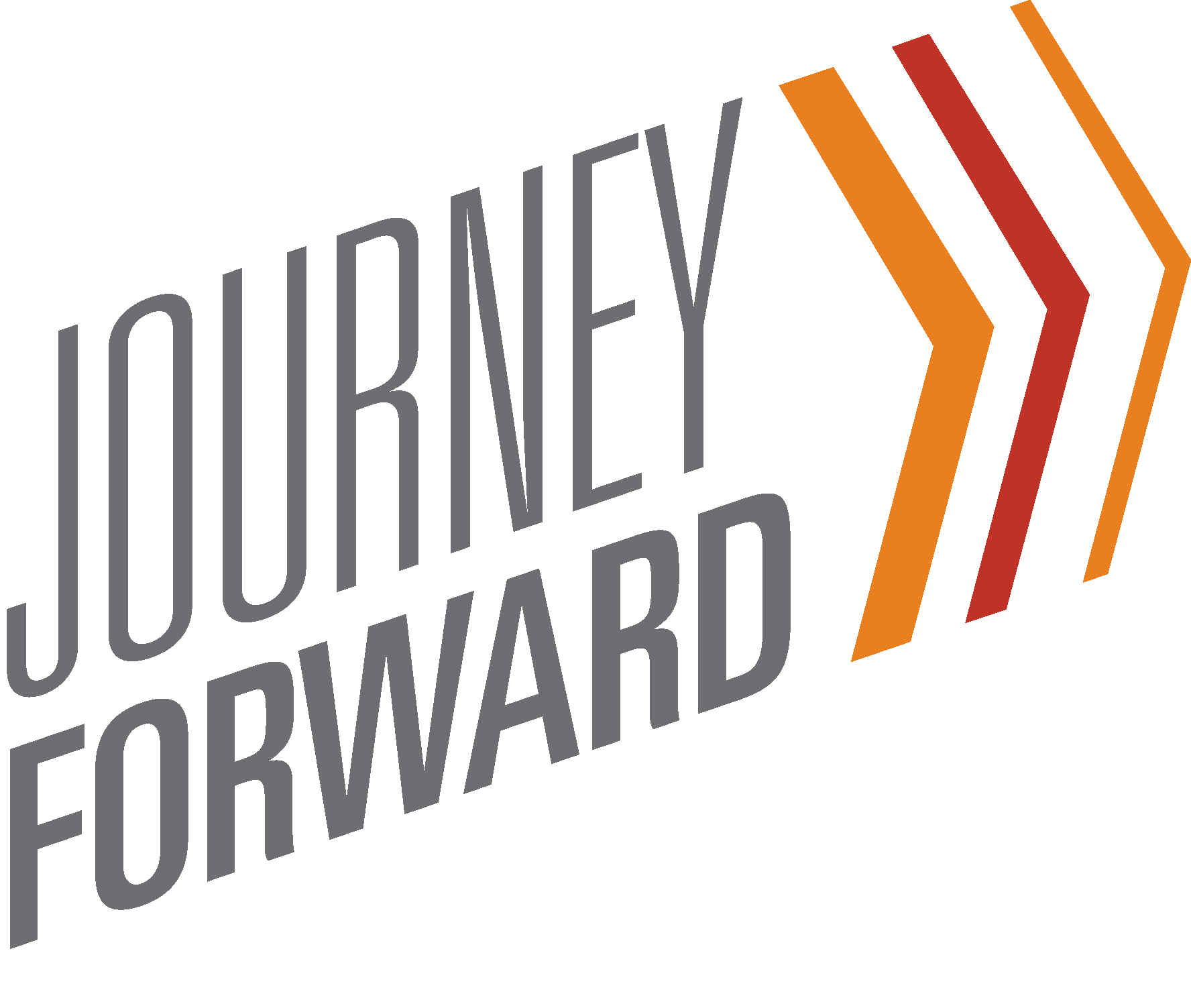 LANSDALE, Pennsylvania (Mennonite Church USA) — At a recent joint meeting of the MC USA Executive Board and Constituency Leaders Council on April 12-14, attendees got a sneak peek at the newly launched Journey Forward website and "Pathways" study guide, which is still a work-in-progress.
Journey Forward is a churchwide renewal process of engaging in scripture, storytelling and sharing how God is working in the lives of people and congregations across MC USA. It seeks to spark conversation at all levels of church life around our shared commitments as a denomination, and storytelling around how God is moving congregations in different contexts.
MC USA staff emphasized that Journey Forward is a process, not a document, and that the "Renewed Commitments" document does not replace earlier church statements.
Iris de León-Hartshorn shared a spiral image of confessions of faith throughout Anabaptist history, explaining that documents have been historically important for the denomination, but the focus of Journey Forward is on the living movement of the Holy Spirit, not on documents.
"These documents do not go away. They were snapshots of the church at that time and that place," said de León-Hartshorn. "Journey Forward is movement. In the church, the Word is always moving. God is not stagnant."
The "Pathways" study guide is a key part of the Journey Forward process and will encourage congregations and small groups to engage in scripture and storytelling about how the Holy Spirit is moving in their churches and communities. Input received from congregations who engage with "Pathways" across the church will shape worship and delegate sessions for the 2019 convention in Kansas City, Missouri.
Janie Beck Kreider, MC USA director of Communications who has served as the staff liaison to the Journey Forward writing team and reference council, announced that MC USA will hold live events around the country to engage young adults and people who don't access information through traditional channels.
In response to questions and concerns about the purpose of the "Renewed Commitments" document, Glen Guyton, incoming executive director of MC USA, reiterated that Journey Forward seeks to be a tool for connection.
"This process is meant to tap into those exact things that are unique about your local ministries and share them," said Guyton. "It's you seeking to articulate what's important to you in the context you're in."
"Journey Forward is an invitation to share your story," said Beck Kreider. "To connect your congregation's story to 'our' story — the broader MC USA story."
Visit the new Journey Forward website to learn more and stay up-to-date on the process. The "Renewed Commitments" document and Frequently Asked Questions are also available in Spanish.