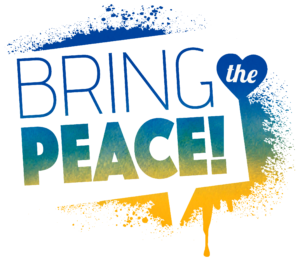 Mennonite Church USA (MC USA) continues to support congregations that are confronting injustices in their communities. Iglesia Cristiana Menonita de Colombia (IMCOL-Colombian Mennonite Church) is the most recent recipient of a $5,000 Justice Fund grant, which will be used to help congregations dismantle racism and build peace. 
The Justice Fund provides a way for individuals and congregations to support churches, primarily within MC USA, that are actively dismantling racism, addressing police brutality, reimagining policing in our society or combating poverty.
"We thought it would be appropriate to send a small grant to the Colombian church, due to the fact that many of our congregations have connections with Colombian Mennonite churches, in addition to our long-time relationship with Centre Justapaz," said Iris de León Hartshorn, associate executive director of operations and director of human resources for MC USA. 
The Christian Centre for Justice, Peace and Nonviolent Action (Justapaz) is an IMCOL ministry that "seeks to embody and promote non-violence, through programs that are working toward transforming Colombia into a just and peaceful state." Justapaz means "a just peace." 
In October 2020, IMCOL released a statement, calling on the government, civic leaders and churches to work together to decrease the nation's ongoing injustices and violence.  
For 52 years, Colombia had been plagued by political unrest between the government and the Revolutionary Armed Forces of Colombia (FARC) guerrillas. In 2016, a historic peace agreement led thousands of FARC rebels to cease fighting. But the agreement has been undercut by both sides, leading to renewed fighting and the mass killings of young people, small farmers and community leaders.  
Most recently, Colombia's systemic economic inequality has been the main culprit of continued unrest. Protests erupted in the streets in April, after the government, under President Ivan Duque, raised income taxes to fill a $6.85 billion deficit that had been accelerated, in part, by the COVID-19 pandemic. Colombia's economic system has disproportionately impoverished generations of Afro-Colombian and Indigenous populations, women and small farming families.  
"Our clear and consistent message as churches will permeate the culture, the economy, the social relationships and the exercise of government in our country," stated Yalile Caballero Vargas, president and legal representative of IMCOL. "Today, this call is all the more urgent, as we see how easily and quickly violence and injustice escalate, bringing sadness and great loss to our society." 
IMCOL is a conference of about 20 churches. It operates a seminary, departments for church planting and missions, and a justice-and-peace center, Justapaz. It also operates a development and relief agency, Mencoldes.  
The largest population of Colombians in the United States is in Florida, where an estimated 1.2 million Colombians reside, according to the Census Bureau's 2010 American Community Survey.  
To donate to the Justice Fund, click here and designate your donation for the "Justice Fund." To apply for a Justice Fund Grant, click here.
The MC USA Justice Fund is part of the denomination's #BringThePeace initiative. #BringThePeace is a call to action for individuals and congregations to extend peace in their communities. It is also a prayer, inviting God to bring the peace that expands our capacity for empathy, compassion and love and that actively seeks to dismantle oppression and violence. 
For more information on MC USA's peacebuilding efforts, visit https://www.mennoniteusa.org/ministry/peacebuilding/.
Mennonite Church USA is the largest Mennonite denomination in the United States with 16 conferences, approximately 530 congregations and 62,000 members. An Anabaptist Christian denomination, MC USA is part of Mennonite World Conference, a global faith family that includes churches in 58 countries. It has offices in Elkhart, Indiana, and Newton, Kansas.  mennoniteUSA.org