By Jessica Griggs for Mennonite Church USA
ELKHART, Ind. (Mennonite Church USA) — Over the past few months, Mennonite Church USA (MC USA) Executive Board (EB) staff has appointed one new Communications staff member, Christle Hain (Gehman), and promoted another, Camille Dager.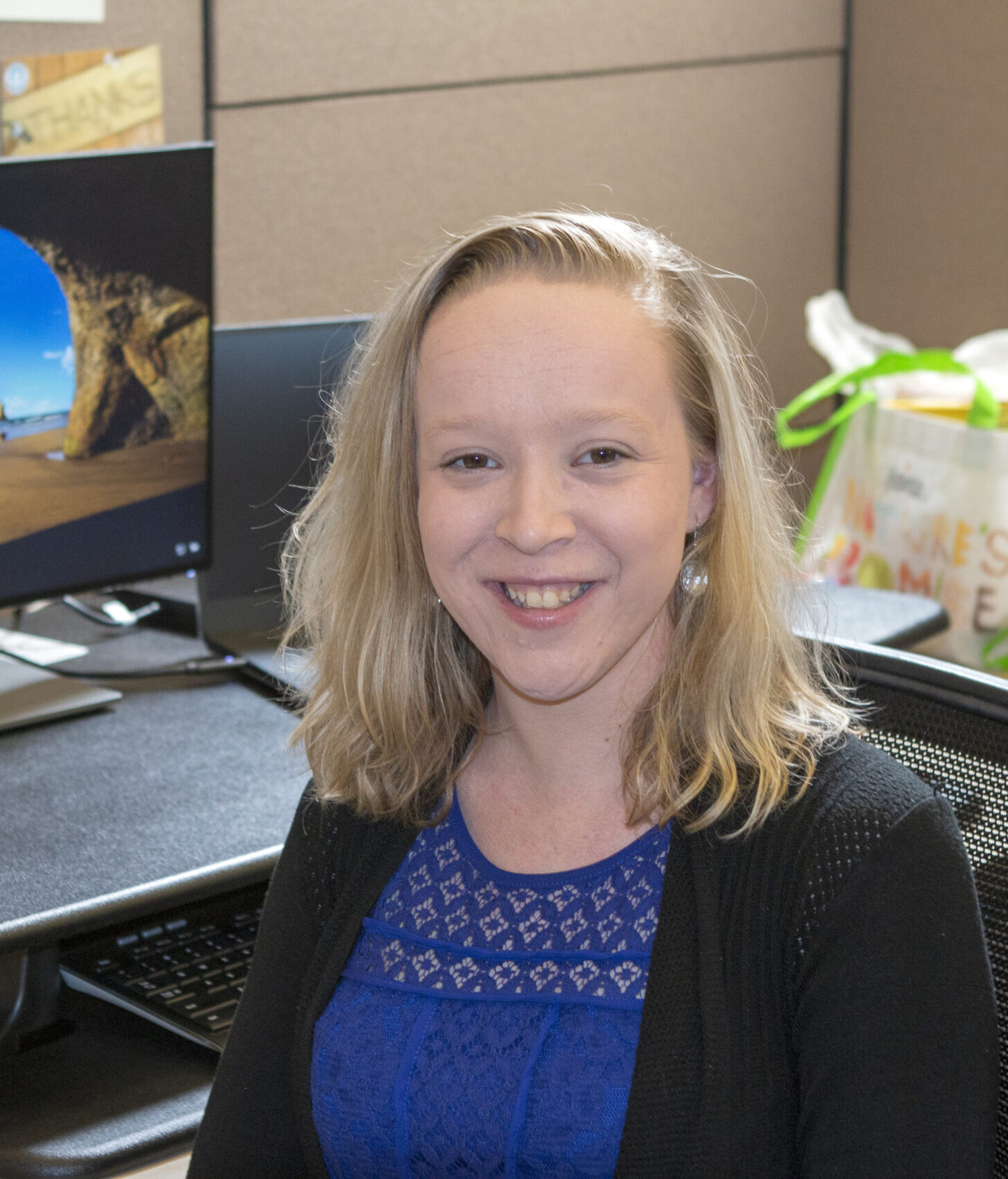 Christle Hain has joined the EB Communications staff as the marketing communication and engagement associate. Hain will work from a dispersed location, where she will collaborate with the communications team on building engagement in virtual and in-person events and strengthen MC USA's social media and email outreach.
Hain received her bachelor's degree in communication from Cabrini University, where she was the lifestyles editor of The Loquitor, the university's student-produced newspaper. She has experience as a communications specialist, and most recently, she worked for Mennonite Disaster Service, as the public relations and social media coordinator.
Hain is a member of Ridgeview Mennonite Church in Gordonville, Pennsylvania.
"I am very excited and honored to be given the privilege of this new experience with MC USA," said Hain.
Wil LaVeist, the chief communication officer for the MC USA EB, said "We're excited to have Christle on the team. She brings a keen understanding of social media and a passion for virtual communication, which has grown churchwide."
Camille Dager, who previously served as MC USA EB's multimedia news and information editor, has been promoted to the director of marketing and communications. In this new position, Dager will lead the EB Communications team and manage MC USA marketing and communications projects, particularly convention planning for MennoCon23. Dager will continue to report to LaVeist, who remains focused on overall communication objectives, including coordination between communication teams across MC USA agencies.
Dager has a bachelor's degree in journalism and has worked with the EB Communications team for the past two years, providing editorial support for the team; writing news releases, feature articles and newsletters; and maintaining relationships across the denomination. Prior to working for the MC USA EB, she spent most of her career working for a marketing communications firm in Philadelphia, where she served as a senior vice president and account manager. More recently, Dager worked as a communications specialist for Souderton (Pennsylvania) Mennonite Church. Overall, Dager has more than 30 years of experience in the communications field.
Dager is a member of Deep Run Mennonite Church West in Perkasie, Pennsylvania.
Dager said, "I am excited to have the opportunity to serve the denomination in this new role and  feel blessed to be able to work in a space where my life skills and faith intersect. I continue to be humbled by the responsibility of communicating to the wider church and hope to do so faithfully and with care."
"Cami clearly has a strong skillset beyond being focused on news only. I think this leadership move empowers Cami to bring more of her ideas and gifts forward to benefit the denomination," said LaVeist.
Mennonite Church USA is the largest Mennonite denomination in the United States with 16 conferences, approximately 530 congregations and 62,000 members. An Anabaptist Christian denomination, MC USA is part of Mennonite World Conference, a global faith family that includes churches in 58 countries. It has offices in Elkhart, Indiana, and Newton, Kansas.  mennoniteUSA.org