ELKHART, Indiana (Mennonite Church USA) — Women's ministry programs will be the beneficiaries of the special offerings at this summer's Mennonite Church USA Convention in Orlando. Youth and adult offerings during the July 4-8 event will be shared between Mennonite Women USA, the Women in Leadership Project (WLP) and Sexual Abuse Prevention initiatives.  
With Mennonite Women USA celebrating its centennial this year, it was an especially appropriate time to recognize and support women's ministry in the church. The funds will help Mennonite Women USA to expand its reach, according to Mennonite Women USA executive director Marlene Bogard.  
"As Mennonite Women USA celebrates 100 years of ministry, we are constantly imagining new ways of resourcing women of all ages with faith-forming publications, empowering diverse voices to speak prophetically and connecting women to engage in mission and service activities," Bogard said. "Our history is full of stories of women who have been nurtured and supported in their home congregation as they try out their God-given leadership gifts. While this local foundation continues to be a wonderful nest where women can thrive, we are finding that in today's culture, many women find their community via social media. And we are actively responding to that shift, as we become more savvy in this area."
Glen Guyton, director of Convention Planning and Chief Operating Officer for Mennonite Church USA, says the amount raised through the offerings can vary, but he hopes that giving will amount to about $15,000. In addition to the offerings, each of the ministries is receiving ad space in the program book and time for video or slide highlights in the worship hall. Mennonite Women USA and the Women in Leadership Project will also share brief presentations during worship.
WLP coordinator Jenny Castro says the added funding will also be significant for that group's work.
"These funds will mean the Women in Leadership Project can continue in the necessary and urgent work of empowering all women, dismantling patriarchy and undoing sexism within Mennonite Church USA," Castro said. "Among other projects and resources, for the last year the WLP has been diligently working on a workshop curriculum that examines patriarchy in our culture and inside our churches, challenging participants to recognize and actively resist oppressive systems when they encounter them."
Likewise, the church's Sexual Abuse Prevention programs will be able to start some additional initiatives with the added funding.
"Money raised will be used to implement a process for uncredentialed church leaders in cases of sexual misconduct," said Iris de Leon-Hartshorn, director of Transformative Peacemaking for Mennonite Church USA. "We will continue to work with FaithTrust Institute to set up additional training for advocates, to work at preventative measures within the church, and to address other areas our church needs to work on to provide safety for victims and accountability for those who have violated sexual boundaries."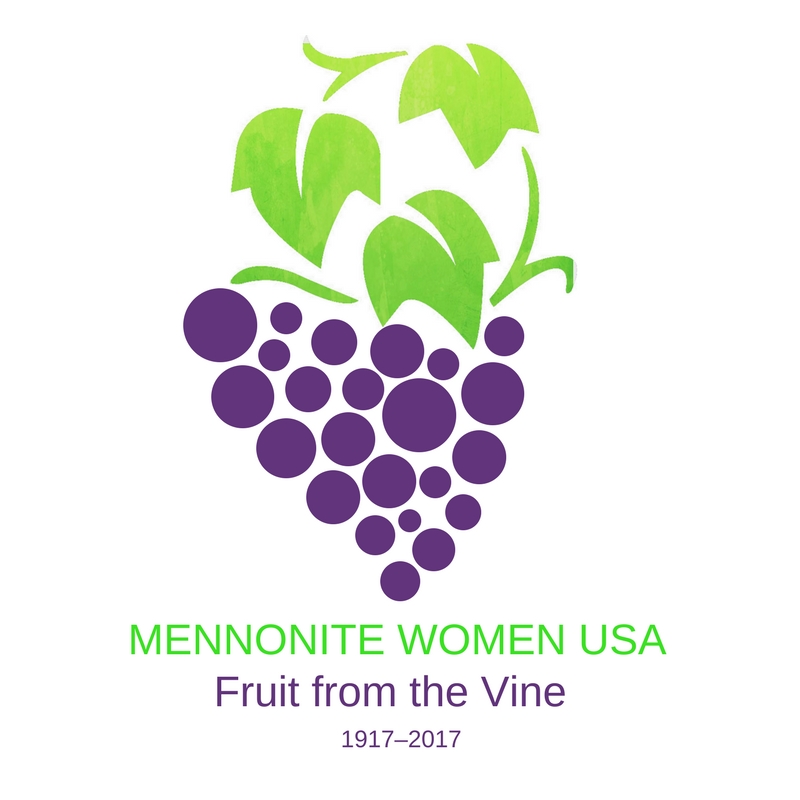 As Mennonite Women USA's centennial theme, "Fruit from the Vine," suggests, this added generosity from the church may help all these ministries continue to bear abundant fruit in the years ahead.
"I firmly believe that through the past 10 decades, Mennonite Women have faithfully follow Christ's call to be Fruit from the Vine," Bogard said. "This has and will continue to look different in each decade, each stage of life and with regard to our own cultural and theological context. But through it all, we want to listen prayerfully, encourage boldly and empower prophetically."
 # # #