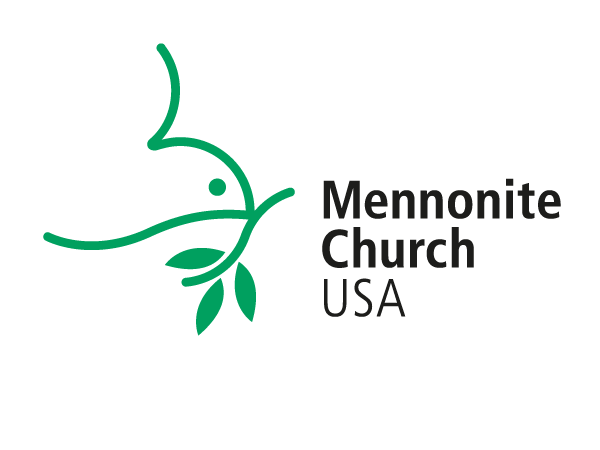 KANSAS CITY, MISSOURI (Mennonite Church USA) – The Delegate Assembly considered two resolutions on July 2, the Resolution on Forbearance in the Midst of Differences and a Resolution on the Status of the Membership Guidelines, and heard the results of a July 1 vote about tabling the Israel-Palestine Resolution.
Delegates voted to table the Israel-Palestine Resolution until the next Delegate Assembly by a vote of 418 in favor, 336 opposed and 28 abstentions. It will be reworked before delegates consider it again in 2017.
Delegates also approved the Resolution on Forbearance in the Midst of Differences with 71 percent approval. The resolution passed with 581 votes for yes, 228 votes for no and eight abstentions. Two writers of the resolution, Charlotte Lehman, pastor of Reba Place Church in Evanston, Illinois; and Megan Ramer, pastor of Chicago Community Mennonite Church, framed the resolution for the delegates.
"We know we have differences of conviction, but we don't want a political debate. We long to have the kind of healthy conflict that you can only have with people you love," said Lehman. "Conflict is not the enemy. The enemy is the enemy. We want to glorify God in both the outcome of our dialogue and the way we conduct our dialogue."
After discernment around tables, many delegates offered a variety of opinions on the Resolution on the Status of the Membership Guidelines. They offered questions and thoughts from the open mic about the implications of the resolution. Prior to the vote, Duane Beck, a member of the convention prayer team and pastor of Raleigh (North Carolina) Mennonite Church, prayed for God's Spirit to be present, and Tony Brown, scholar in residence and development associate at Hesston (Kansas) College, led the delegate body in a chorus of "Spirit of the Living God." Delegates voted 473 yes, 310 no and 28 abstentions to approve the Resolution.
In a list of Frequently Asked Question prepared for delegates and released on June 18, Ervin Stutzman explains, "If both of these resolutions pass, the Executive Board will see it as a mandate to hold together the traditional stance of our church with an approach that grants freedom to congregations and area conferences to work things out in their own context, with mutual accountability with the CLC."
Delegates also discussed and offered written feedback to the Executive Board on the ministerial polity manual, A Shared Understanding of Church Leadership.
A full report of the delegate meetings will be available July 3 in the next edition of KC Currents.
###
—Mennonite Church USA staff