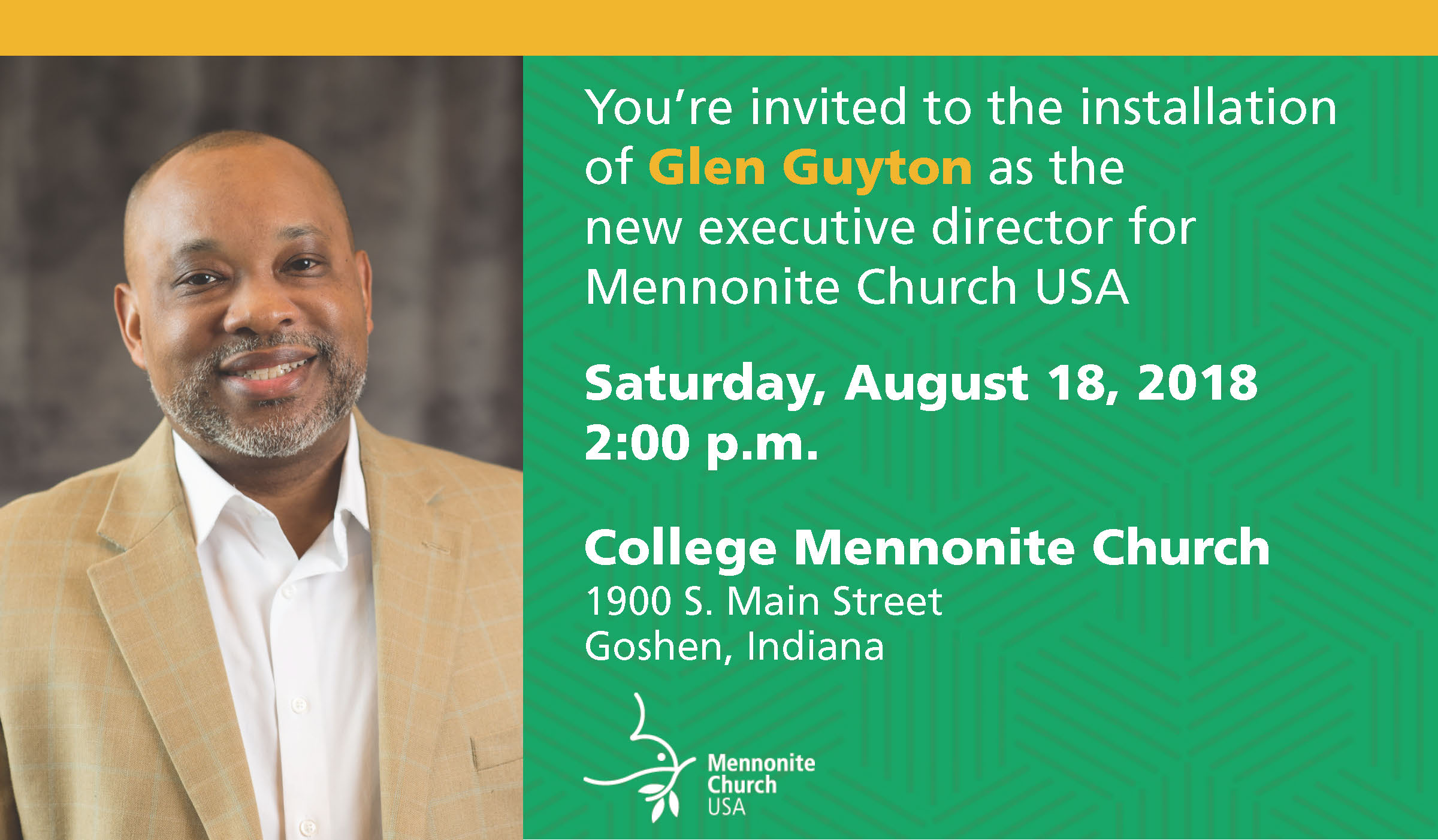 (Mennonite Church USA) — An installation for Glen Guyton as the incoming executive director of Mennonite Church USA (MC USA) will take place on Saturday, August 18, 2018, 2-4 p.m. at College Mennonite Church in Goshen, Indiana. All are invited to attend.
"The installation of Glen will be historic," said Iris de León-Hartshorn, planning committee member and associate executive director for Operations for MC USA. "Glen joined the Mennonite family because of his commitment to Anabaptist theology. If I'm not mistaken, he is the first African-American and non-ethnic Mennonite (Swiss, German, Prussia) person appointed to this role."
Guyton begins serving as executive director on May 1, 2018.
"I am hopeful for our denomination as we become a more diverse body of churches, seeking to be engaged in God's work in our communities," said Marty Lehman, planning committee member for the installation and administrative pastor at College Mennonite Church.
Jim Caskey, MC USA Executive Board member, is also part of the planning committee. College Mennonite Church is located at 1900 S Main Street, Goshen, Indiana.
"Glen has a rapport with young adults and youth—the future of the church," said de León-Hartshorn. "I am excited and anticipating God to renew our faith with Glen in leadership."