Note: This article initially appeared in The Mennonite.
By Gordon Houser
HESSTON, Kansas (Mennonite Church USA) — Michael (MJ) Sharp, whose death in the Democratic Republic of Congo (DRC) was confirmed by the United Nations on March 28, was "a kind soul," said his mother, Michelle, in an April 3 interview. John, his father, added that Michael always had a strong intellect but a soft heart.
You may expect parents to speak so highly of their child, but similar comments have poured in from the many people around the globe who testify to the impact Sharp had on their lives. Since he went missing on March 12 along with a fellow UN worker and four Congolese nationals while investigating an arms embargo and possible human rights violations in the Kasai region of the DRC, John and Michelle have heard from countless people and felt great support.
Some of that support has come from the FBI agents assigned to this case, who delivered the news that one of the bodies found outside Kananga on March 28 was Michael's. People have ideas about the FBI, said John, but these agents "were not only good investigators but pastoral in relating to us."
What led MJ to this point? From early on, said his parents, he was always curious and caring. They named him Michael Jesse, the latter name after his paternal grandfather. And his initials, MJ, were the same as an important mentor to his maternal grandfather. The preschool Michael attended in Harleysville, Pennsylvania, had three Michaels, so Michael himself suggested that he be called MJ.
From an early age, said John, he had theological discussions with his son. "He had a curious mind," John said.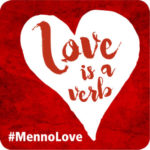 MJ often paid attention to people that others didn't notice. Michelle said that when he went to church camp, he would befriend kids others ignored. Then, later, he got letters from many of these kids. She told about an experiment he conducted when he was in high school. He borrowed an outfit from a friend that included a hat and wig to make a person look like a woman who was down on her luck. MJ wore this and showed up on the doorsteps of people he knew. When they answered the door, he just said, "Food, food." None recognized him, and only one family actually invited him into their home and gave him food.
His stunt made the Goshen News, Michelle said, but he didn't do it for publicity. "He was just curious."
They once got a letter from a woman in France who had been an exchange student at Bethany Mennonite High School in Goshen. She said MJ was the first person to welcome her at the school, and, years later, he helped her buy a car.
One of MJ's friends from high school was Andy Gingerich, who lives in Albuquerque, New Mexico. He says MJ had visited Albuquerque and told Andy he planned to make that his home base once his assignment with the U.N. ended.
John Sharp said MJ was entrepreneurial. He thought he might go into business.
Kate Stoltzfus, another classmate at Bethany, says MJ bought a house during his senior year of high school and took care of several properties as a summer job during his college years. "He was super innovative and wasn't afraid to think big or take risks," she writes.
"MJ was always good at languages," said Michelle. He graduated early from high school and went to Costa Rica, where he picked up some Spanish. At Eastern Mennonite University in Harrisonburg, Virginia, he minored in German. After graduating from EMU in 2005, he served as a Mennonite Mission Network worker with the German Mennonite Peace Committee's Military Counseling Network (MCN) in Bammental, Germany.
Later, he earned a master's degree in peace studies and conflict resolution in 2010 from Philipp University of Marburg, Germany.
"MCN was especially important in MJ's development," said John. MJ became friends with U.S. soldiers and had to learn how the military worked. He also learned about the effects of PTSD (post-traumatic stress disorder). His skills at listening and helping others find more peaceful directions served him well later in the DRC.
From 2012 to 2015, MJ served with Mennonite Central Committee (MCC) in Eastern Congo. There, said Michelle, it seemed he found his calling.
"He was always pushing himself mentally and physically, said John. "He had a sense of adventure."
In the DRC, MJ went to churches and built relationships. Eventually he learned where the militia camps were. He then traveled there, sometimes walking for hours, and talked with militia leaders. He told his parents once that even if someone believes in myths, you can still listen to them. Then you can point them to alternative ways of reaching their goals.
Many of these militia leaders came to trust MJ. Once, while he was celebrating Christmas at his parents' home in Hesston, Kansas, a colonel called him from a forest in the Congo to ask his advice.
MJ told his parents that he felt safe in the DRC. He said MCC was respected and Americans were usually safe. He said he felt even safer when he was working for the U.N. The groups fighting there preferred having a U.N. presence to having U.S. involvement.
Still, John and Michelle said, they knew he was downplaying the danger.
Violence in the DRC is not new. From 1998 to 2003, a second civil war in the Congo is estimated to have killed 5 million Congolese citizens, according to the Council on Foreign Relations. In addition, fighting continues in the country, with at least 70 paramilitary groups operating there. The Council on Foreign Relations reports there are at least 2.7 million internally displaced people in the country and another 450,000 Congolese refugees living abroad. The conflict has also circled around the international demand for Congo's natural resources, many of them used to develop high-tech devices such as cell phones. In addition, in 2016, DRC President Joseph Kabila refused to institute an election process, which has led to an increase in tension and violence across the country.
"How do we stop contributing to ongoing war and strife for our friend and the many Congolese brethren and for everyone's sake?" writes Sarah Thompson, executive director of Christian Peacemaker Teams (CPT). "This is a question that's been haunting me, even as I work in leadership for CPT."
MJ served with CPT in 2009 in Hebron and At-Tuwani, Palestine.
Last October, MJ and his team — including fellow U.N. worker Zaida Catalan of Sweden, who was killed with him — reported to the U.N. that DRC government soldiers were killing civilians while wearing uniforms of militia groups. The report also implicated the governments of Uganda and Rwanda. In December, MJ and a member of the U.N. Security Council met with representatives of those governments.
MJ's U.N. team went back in January and began working in a new region where there was fighting, said John and Michelle.
The last time they spoke with MJ was on Feb. 22, when his sister Laura was having a baby.
"It's a tragic, senseless, terrible loss," said John.
In reflecting on MJ's life, he noted that if we really believe in loving our enemies, "we should be producing hundreds of MJs." Not necessarily to do what he did, he said, but "we are all called to reach out to those who are hopeless."
They added that MJ did not do the work he did because it was dangerous but because he cared for the Congolese people. The danger was peripheral. "He focused on doing the job," said John. "He was more interested in the process than in the results.
John and Michelle said MJ's body is to be flown back to the United States this week. The family plans to spread his ashes in the places that were important to him, including the DRC.
A memorial service will be held on April 15 at Hesston Mennonite Church.
At the request of John and Michelle, Mennonite Central Committee has launched the Michael J. Sharp Memorial Fund to support ongoing humanitarian and peacebuilding work in the Congo.
# # #
Additional coverage and remembrances of MJ Sharp can be found on the Eastern Mennonite University (EMU) website and Mennonite Mission Network website.