By MC USA staff
CHICAGO, Illinois (Mennonite Church USA) – Mennonite Church USA's (MC USA) Membership Guidelines Advisory Group successfully met for a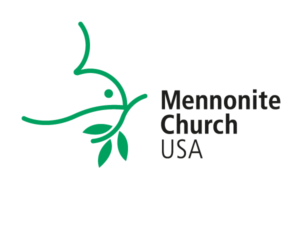 one-time working session on Nov. 15-17, 2019 in Chicago, Illinois, to discuss ways in which the church can continue the conversation on its Membership Guidelines. The 21-person Advisory Group will submit its written recommendations to the MC USA Executive Committee this week.
The Executive Committee will meet to discuss the Advisory Group's recommendations on Jan. 8, 2020, in preparation for the upcoming Executive Board meeting on Jan. 17-18, 2020 in Kansas City, Missouri. The Advisory Group's report will be made public following the board's review. Moving forward, the Executive Board will decide how best to lead the denomination through the discernment process.
"I want to thank each participant in the Membership Guidelines Advisory group," said Michael Danner, associate executive director for Church Vitality, who co-led the group with Iris de León-Hartshorn, associate executive director of Operations. "This is not easy work given the conflictual history of the guidelines within MC USA and the impact the guidelines have had and still have on people in the church. Moving into that space was risky and took courage. I am grateful I was part of the group, and I pray that the outcome of this gathering bears fruit in the life of the church."
The Advisory Group members were carefully selected to represent all regions of the country and to ensure a balance of age, gender, ethnicity, sexual orientation and identity, and theological breadth. Catherine Barnes of Eastern Mennonite University's Center for Justice & Peacebuilding (EMU), Harrisonburg, Virginia, facilitated the meeting.
"We ask for continued prayers for God's leading through this discernment process," said de León-Hartshorn. "We invite the Holy Spirit to work in our hearts so that MC USA may continue to demonstrate healing, hope and love within our church family and to the world beyond our doors."