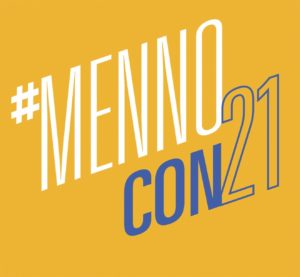 Church revitalization is an important theme at MennoCon21, the biennial convention of Mennonite Church USA (MC USA), which is meeting in Cincinnati, Ohio, and online, July 6-10. Many of the equipping seminars, of which there are more than 70 in-person and 20 online, focus on various aspects of church renewal.   
"Revitalization and equipping leaders are essential for our denomination to thrive, moving into the next decade and beyond," said Glen Guyton, MC USA executive director. "We have spent the past few years in the storming and norming phases of organizational development. Now we need to begin performing and living into our calling as Mennonite Church USA." Guyton is the author of "Reawakened: How Your Congregation Can Spark Lasting Change" and will be leading a seminar on this topic July 7 at 4 p.m. EDT, as well as speaking during the worship service July 10 at 10:30 a.m. EDT.  
Michael Danner, MC USA associate executive director, will address the need for this focus in his online equipping seminar, "Practicing Revitalization." 
"Many congregations in the United States are plateauing, meaning they have about the same number of participants they've had for many years, or they are declining," he said. "This is true for many Mennonite congregations as well. Members, of course, love their church, and they have life-giving experiences there, but they are concerned about their future. Some are even asking if they will have a future beyond this current generation."  
Danner provides churches with steps for revitalization that go beyond restructuring plans, new mission statements and attractional models of ministry.   
"I believe strongly that congregations need missional decision-making practices that empower the faith community to turn outward, to listen to the community, to discern resources and create experiments that bring the faith community and the larger community together," said Danner. "I think when that happens, God's Shalom is expanded. God's peace with justice becomes real in tangible ways. And I believe that people want to experience the good news." 
A number of other seminars address revitalization and speak directly to this missional view, such as "Church is Not a Building (and Your Pastor's Not the Only Minister)," presented by Michele Hershberger, author and professor of Bible at Hesston College, Hesston, Kansas, on July 7 at 1:30 p.m. EDT. "Church is not a building and all of us are missionaries," says the seminar descriptor. "Rediscovering these truths can help breathe new life into our congregations; it can be a conversion experience."   
Also on July 7, Sandra Montes Martinez, associate conference minister, Western District Conference, is leading a roundtable for Spanish-speaking attendees on revitalizing the community of faith, titled "Re-imagine, Revitalize and Be Relevant" at 2:45 p.m. EDT.  
Mike Sherrill, executive director of Mennonite Mission Network, invites attendees to "discover God's urgent call for each of us and our church" in his seminar on church planting. He will present "Future Driven Partnership" July 9 at 4 p.m. EDT. 
Building Community 
A common thread in these seminars is the need to build community. Leaders and experts from across the church address various aspects of this, with seminars to equip the church to be more diverse and welcoming to all.   
"We have to provide opportunities for our youth to use their gifts," said Jerrell Williams, pastor of Salem Mennonite Church, Salem, Oregon, in his online youth seminar, "Growing Deeper Roots." He encourages congregations to be multigenerational, saying "I get that we have special ministries in our churches that are specifically catered toward the needs of the youth and young adults, but that does not mean that the youth are to be separate from the rest of the congregation." 
A group of Mennonite pastors from welcoming MC USA congregations are leading "Practical Steps to Becoming a Welcoming Congregation," July 9 at 2:45 p.m. EDT, to provide insight for those churches that want to adopt a more welcoming posture for LGBTQ people.  
Jeanne Davies, executive director of Anabaptist Disabilities Network, will present, "Worship for All," July 7 at 4 p.m. EDT. She will share ideas on how to plan worship services based on universal design — worship that includes all people in planning, leading and worshiping together.
Joseph Manickam, president of Hesston College, will present "The Multicultural Future of the Mennonite Church," a case study that looks at how new voices in leadership are reshaping the identity of MC USA, July 9 at 1:30 p.m. EDT. Other seminars address ways that the Mennonite church and its schools can walk alongside marginalized communities, such as Mennonite Mission Network's "Stir Up Peace: How Nonviolent Direct Action Creates Change" July 7 at 1:30 p.m. EDT, author Osheta Moore's online presentation, "Dear White Peacemakers," and Jeanne Zimmerly Jantzi and Joel Gaines' "The Messy Struggle of Anti-racism," July 9 at 9 a.m. EDT. 
Several seminars address trauma and sexual violence, to empower survivors and equip congregations and ministry leaders to provide a healthy, supportive community. Susannah Larry, assistant professor of biblical studies at Anabaptist Mennonite Biblical Seminary, Elkhart, Indiana, will speak on "Reclaiming the Bible With Survivors of Sexualized Violence" July 8 at 9 a.m. EDT. A team of student educators from Goshen College, Goshen, Indiana, are providing a youth presentation on "Becoming an Effective Bystander: Sexual Assault Intervention and Prevention," July 9 at 2:45 EDT.   
"MennoCon21 provides our members with a unique opportunity to gather, worship and learn together," said Guyton. "When we can come together, when we join in community, we foster a strong sense of identity that will lead to revitalization. Ultimately, this sets the tone for allowing us to be receptive to transformation by the Holy Spirit and our ability to live into our vision of healing and hope."  
It's not too late to register to participate in MennoCon21 in-person or online! For more information and to register, visit https://convention.mennoniteusa.org/registration/. 
Mennonite Church USA is the largest Mennonite denomination in the United States with 16 conferences, approximately 530 congregations and 62,000 members. An Anabaptist Christian denomination, MC USA is part of Mennonite World Conference, a global faith family that includes churches in 58 countries. It has offices in Elkhart, Indiana, and Newton, Kansas. mennoniteUSA.org