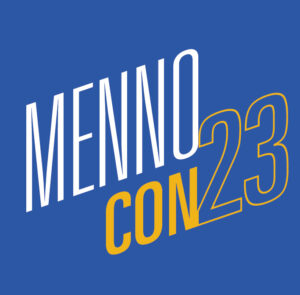 Mennonite Church USA (MC USA) is gearing up for its leading faith formation event, the MennoCon23 convention, Kansas City, Missouri, July 3-6, 2023. The convention planning team, headed by Project Manager Lisa Lehman, recently posted a tentative event schedule and registration rates on the official MennoCon23 website (https://convention.mennoniteusa.org/). Registration will open in early March.
"The MennoCon23 convention provides a unique opportunity to learn, worship and connect with old friends and new acquaintances across MC USA, reminding us that we are a part of a much larger body of believers," said Lehman. "Convention is an excellent chance to immerse youth in a week of faith formation to both develop and strengthen their faith. I'm also looking forward to the worship services that will inspire and enrich each person's faith journey."
The MennoCon23 schedule reflects some exciting changes from the previous convention. The changes are based on survey feedback from attendees of MennoCon21, held in Cincinnati, Ohio, July 6-10, 2021.
New features for the 2023 in-person event will include:
More worship services: According to many attendees, worship is their favorite part of convention. At the MennoCon23 convention, there will be six inspiring worship services. The theme for convention is "Be Transformed." Worship speakers will use stories of Biblical characters from the Old and New Testaments to illustrate how we are "Transformed by the Spirit."
More opportunities for conversation and reflection: Seminars will focus on core topics – such as Bible study, outreach, and peace and justice – and will be complemented by new conversation sessions. Through guided discussion, attendees will have the opportunity to connect with others, as they brainstorm ways to apply the learning in their own contexts. Individuals interested in leading seminars can learn more here.
Children's programming: Children's programming is back, with age-appropriate activities for children, as well as childcare for babies and toddlers at MennoCon23. More information to come.
Also new in 2023, MC USA, in partnership with Mennonite Creation Care Network, will host a Youth and Young Adult Climate Summit on July 7, immediately following the convention. The one-day program for senior high school youth and young adults through age 25 will focus on the intersection of faith and climate justice. More information to come.
The 2023 Delegate Assembly will be held as a standalone event on July 7 and 8, immediately following the convention. This will allow delegates to enjoy the full convention, uninterrupted by delegate sessions, a preference affirmed by 2021 delegates.
Registration rates for the MennoCon23 convention, Youth and Young Adult Climate Summit and the Delegate Assembly are posted on the MennoCon23 website. Need-based scholarships for registration fees are available. MC USA Executive Board partners with congregations and area conferences to help send people to convention. Funds are prioritized for first-time attendees. More information on scholarships will be available on the MennoCon23 website prior to registration.
Housing for MennoCon23 will be at the Crown Plaza Downtown Kansas City and the Marriott Downtown Kansas City. Both hotels are within two blocks of the Kansas City Convention Center. Hotel reservations will open in spring 2023. Attendees will receive a reservation link when they register for convention. The link will provide guests with the opportunity to reserve rooms at the MC USA discounted group rate.
"MennoCon23 has something for everyone," said Lehman. "Many families even make convention part of their summer vacation. It is our hope that MennoCon23 will inspire and equip children, youth and adults to live out their Anabaptist faith values more fully in their daily lives and local communities."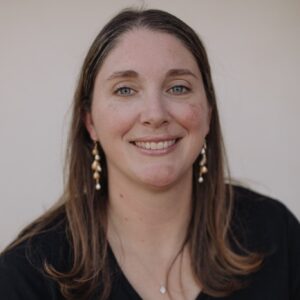 Lehman has been spearheading the planning for MennoCon23 since early October. She replaces Scott Hartman, long-term MennoCon convention director, who recently accepted a position as project manager for Everence, MC USA's financial services agency. Lehman has extensive experience working in marketing and administrative leadership positions in a variety of church, non-profit and public settings, including previously serving as a board member and publicity chair for the Virginia Mennonite Relief Sale. She is a graduate of Bethany Christian High School, Goshen, Indiana; Hesston (Kansas) College; and Eastern Mennonite University, Harrisonburg, Virginia.
For the latest information about MennoCon23, visit the MennoCon23 website and subscribe to MC USA's weekly PeaceMail newsletter.
The theme for MennoCon23, #BeTransformed,  is inspired by MC USA's Renewed Commitments, which are to "follow Jesus, witness to God's peace and experience transformation."
Mennonite Church USA is the largest Mennonite denomination in the United States with 16 conferences, approximately 540 congregations and 56,000 members. An Anabaptist Christian denomination, MC USA is part of Mennonite World Conference, a global faith family that includes churches in 59 countries. It has offices in Elkhart, Indiana and Newton, Kansas. mennoniteUSA.org