By Mennonite Church USA staff
(Mennonite Church USA) — Glen Guyton, executive director of Mennonite Church USA, is one of 19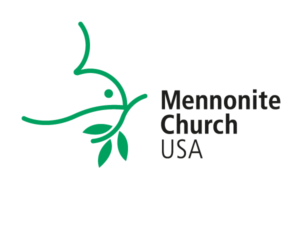 leaders of churches and faith-based organizations that has signed a letter to Congress, expressing grief over "the current rise in violence between the U.S. and Iran," and urging Congress "to pass legislation that will bring us back to the negotiating table with Iran."
The letter reads:
"We write to you as faith leaders deeply grieved by the current rise in violence and tension between the U.S. and Iran. The events of recent weeks, including the assassination of Major General Qasem Soleimani, and the Iranian missile strike on January 7 against US and Iraqi bases in Iraq, have left us deeply disturbed. Our faith teaches us that in times of conflict, the best way forward is through diplomacy and peacemaking. Actions of violence will only exacerbate the situation, leading to increased violence, hatred, and discord between the U.S and Iran. The way of peace is not easy, yet we believe it will result in lasting security and justice for the people of Iran and the United States.
We ask Congress to do everything in its power to ensure the U.S. does not continue its escalation of U.S. military action toward Iran; and indeed to do all that is possible to deescalate the tensions, including robust support for diplomacy. Military action will likely further destabilize the region and result in the loss of precious human life. War will impact the most vulnerable, causing irreparable harm and dimming prospects for peace between our two nations. We pray for the people of Iraq who now have been caught in the crossfire between Iran and the United States.
It is Congress, not the President, that must approve the U.S. entering into a new war and Congress has the authority to stop the U.S. from funding future military activities against Iran. We urge you to not delay in asserting your war powers authority and move the U.S. away from the precipice of war. We further encourage you to pass legislation that will bring us back to the negotiating table with Iran.
During this challenging time, we are grateful for your service to this country. Please know we are lifting you up in our prayers."
The letter, dated January 9, 2020, was signed by (in alphabetical order):
Joyce Ajlouny
General Secretary
American Friends Service Committee
Rev. Eddy Alemán,
General Secretary
Reformed Church in America.
Rev. Traci D. Blackmon
Associate General Minister
Justice & Local Church Ministries
The United Church of Christ
J Ron Byler
Executive Director
Mennonite Central Committee U.S.
Rev. Dr. Julia Brown Karimu
President, Division of Overseas Ministries, Christian Church (Disciples of Christ)
Co-Executive, Global Ministries of the Christian Church (Disciples of Christ) and United Church of Christ
Rev. Dr. Mae Elise Cannon
Executive Director
Churches for Middle East Peace
Rev. Dr. John Dorhauer
General Minister and President
United Church of Christ
Bishop Sally Dyck
President
General Board of Church and Society
The United Methodist Church
Rev. Dr. Susan Frederick-Gray
President
Unitarian Universalist Association
Susan Gunn
Director
Maryknoll Office for Global Concerns
Rev. Glen Guyton
Executive Director
Mennonite Church USA
Dr. Eli S. McCarthy
Director of Justice and Peace
Conference of Major Superiors of Men
Rev. Teresa Hord Owens
General Minister and President
Christian Church (Disciples of Christ) in the United States and Canada
Rev. Dr. J. Herbert Nelson
Stated Clerk of the General Assembly
Presbyterian Church (USA)
Diane Randall
Executive Secretary
Friends Committee on National Legislation
Very Rev. Jack Clark Robinson, ofm,
Chairperson
Franciscan Friars (ofm) of the U.S.-6 Provinces
Rev. Dr. Karen Georgia Thompson
Associate General Minister, Wider Church Ministries and Operations,
United Church of Christ
Co-Executive
Global Ministries of the Christian Church (Disciples of Christ) and United Church of Christ
Nikki Toyama Szeto
Executive Director
Evangelicals for Social Action
Jim Winkler
President and General Secretary
National Council of Churches
With offices in Elkhart, Ind. and Newton, Kan., Mennonite Church USA is the largest Mennonite denomination in the United States with 564 congregations and 62,361 members. An Anabaptist Christian denomination, Mennonite Church USA is part of Mennonite World Conference, a global faith family that includes churches in 86 countries.