By MC USA staff
(Mennonite Church USA) – Mennonite Church USA's Executive Board staff announces several new staff appointments:
Caleb Allen has joined the MC USA staff as communications production coordinator. He will also assist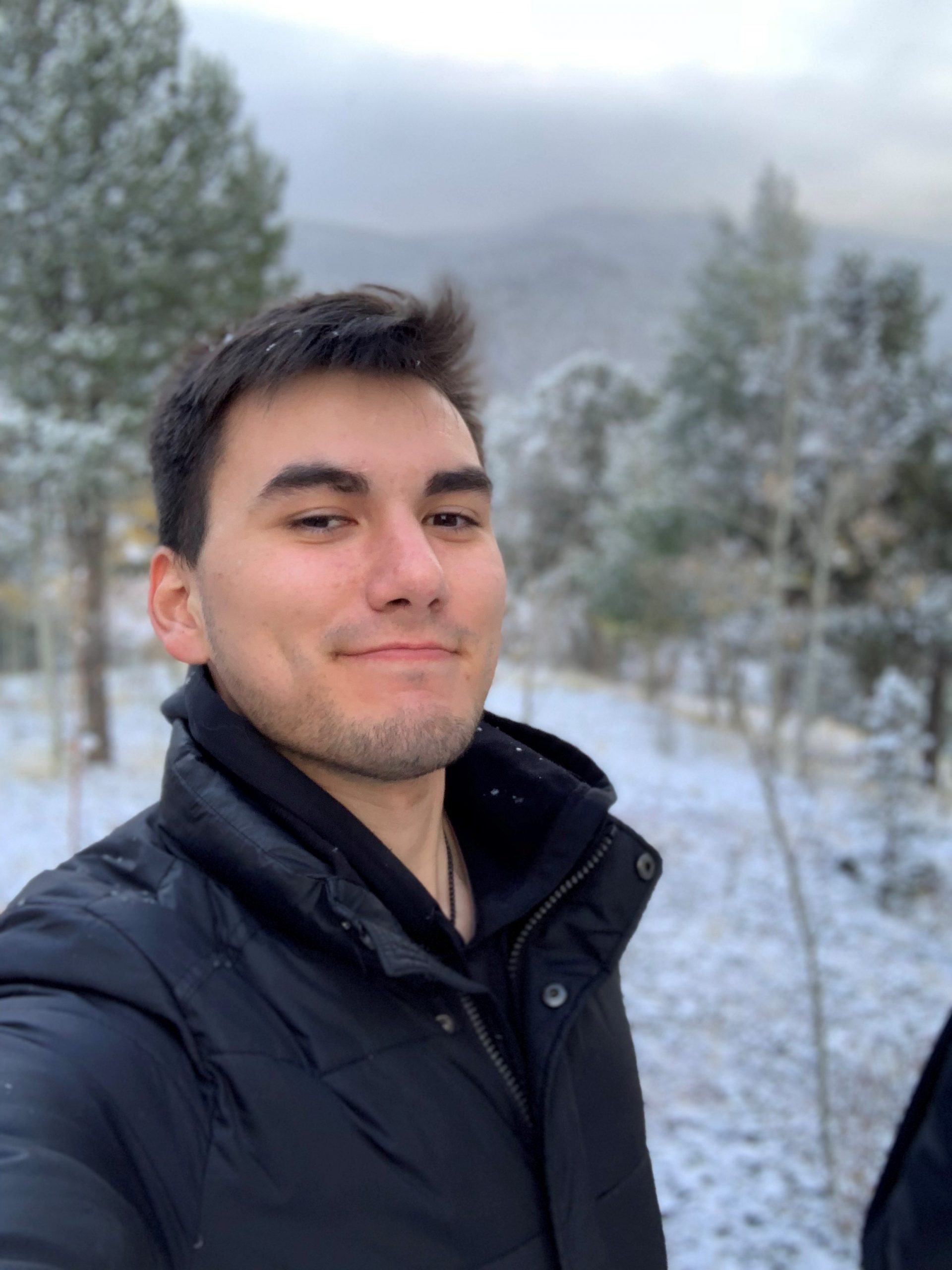 with convention planning. He is dividing his time between MC USA's two regional offices in Newton, Kansas, and Elkhart, Indiana.
Allen will graduate with honors in January from Bethel College (Bethel), North Newton, Kansas, with a bachelor's degree in business administration.
During his four years at Bethel, Allen served on the Bethel Student Activities Council and as the photographer and photo editor for the Bethel College Collegian. Allen also served as a student designer for the Bethel College Communications Department, a student ambassador for Bethel College Admissions and a student-activities-and-engagement intern. In addition, he was the CEO of the Bethel College Business Club. Allen is an active member of First Mennonite Church of Christian, Moundridge, Kansas.
"With an abundance of excitement, I look forward to seeing how my position as communications production coordinator develops to best serve the greater mission of the Church. The welcome I have received from the Newton regional office, the communications team and all who work under the Mennonite Church USA 'umbrella' has been nothing short of the utmost in hospitality, community and genuine warmth. With this network of support and Christ by our side, there is no limit to what we can accomplish moving forward!" said Allen.
"We're all impressed with Caleb's ideas and enthusiasm for convention. I'm anticipating the energy and fresh perspective he'll bring to communication team discussions, as we continue to seek ways to best represent our broad constituency," said Wil LaVeist, chief communication officer for MC USA.
Camille Dager has joined MC USA as multimedia news and information editor, working dispersed.
Dager has more than 30 years of experience in communications. She served as a senior vice president and writer at a large marketing communications firm in Philadelphia for most of her career, handling business-to-business and non-profit accounts. Most recently, Dager served as communications specialist for Souderton Mennonite Church, Souderton, Pennsylvania.  She graduated magna cum laude from Temple University, Philadelphia, Pennsylvania, with a bachelor's degree in journalism and is a member of Deep Run Mennonite Church West in Perkasie, Pennsylvania, where she serves as an elder, children's church teacher and member of the praise & worship team.
"I am very excited about our denomination's Bring the Peace campaign and eager to share how God is working through our conferences, churches and people to bring love, healing and peace to our broken world," said Dager.
"In Camille, we're truly blessed to have an experienced professional who is passionate and optimistic about the future of MC USA. She's already made a positive difference in our efforts to collaborate even more effectively across our agencies," said LaVeist.
Roberta Yoder joins MC USA Archives part time as an archives assistant, processing new materials and
collections and assisting researchers with queries. Yoder brings a wealth of administrative skills to this position. She most recently served as an executive assistant and accountant for Mennonite Central Committee's Great Lakes office in Goshen, Indiana. Prior to that, Yoder was an administrative assistant with Merry Lea Environmental Learning Center of Goshen College, Wolf Lake, Indiana. During her career, she also served as a research assistant with the Michigan State University Department of Resource Development. Yoder holds a bachelor's degree in elementary education from Goshen College, Goshen, Indiana, and was a graduate student at Michigan State University. She is a member of East Goshen Mennonite Church, Goshen, Indiana.
"I am pleased to hold a position serving Mennonite Church USA. I have a great interest in history and am enjoying my work to preserve our denomination's past for generations to come," said Yoder.
"Roberta brings extensive knowledge of the Mennonite Church and strong administrative skills to her new role at the archives. Her attention to detail, her passion for history and her commitment to the Mennonite Church make her an ideal fit. I'm grateful for her willingness to join me in this work," said Jason Kauffman, director of archives and records management.