By MC USA staff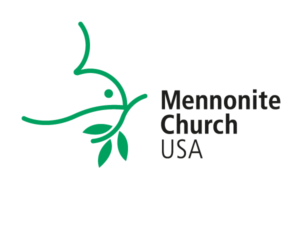 (Mennonite Church USA) – Regional Church and Conference ministers and executives from Mennonite Church USA (MC USA) and Mennonite Church Canada gathered Dec. 4-8 in Banff, Alberta, Canada to empower each other to lead through challenging times.
Thirty-four participants met at Banff Park Lodge for worship, strengthening relationship and to gain valuable tools for church success. Among the leaders were MC USA Executive Director Glen Guyton and Mennonite Church Canada Executive Minister Doug Klassen.
Betty Pries of Credence & Company led the group in sessions on "Transforming Conflict." Attendees delved into themes such as understanding when to act and when to maintain safe distances, transforming polarized thoughts, and communicating in ways that recognize first that we are all equally made in the image of God.
"Betty equipped us with practical skills for leading in the many different – and difficult – contexts that leaders face in the church today," said Michael Danner, associate executive director for Church Vitality for MC USA.
Sue Park-Hur, MC USA's denomination minister for transformative peacemaking, led a seminar on intercultural conflict styles. Park-Hur explained that a person's approach to conflict can differ depending their culture and that neither approach is necessarily wrong. Leaders can help avoid misunderstandings by realizing how a person of a different culture tends to function during conflict. It is vital that leaders build intercultural capacity as conferences become increasingly more diverse, Park-Hur said.
"Conference ministers have a tremendous responsibility of bridging the congregations to their conference and bridging their conference to the denomination," Park-Hur said. "It is a role that requires wisdom, agility and clarity."
"It was great connecting with Doug Klassen and the other MC Canada leaders," Guyton said. "MC USA's relationship with MC Canada is a very important one. Our ongoing relationship is an essential component in strengthening the Anabaptist witness in North America."
With offices in Elkhart, Ind and Newton, Kan., MC USA consists of 564 congregations and 62,361 members. Based in Winnipeg, Mennonite Church Canada consists of 218 congregations and 31,113 members.