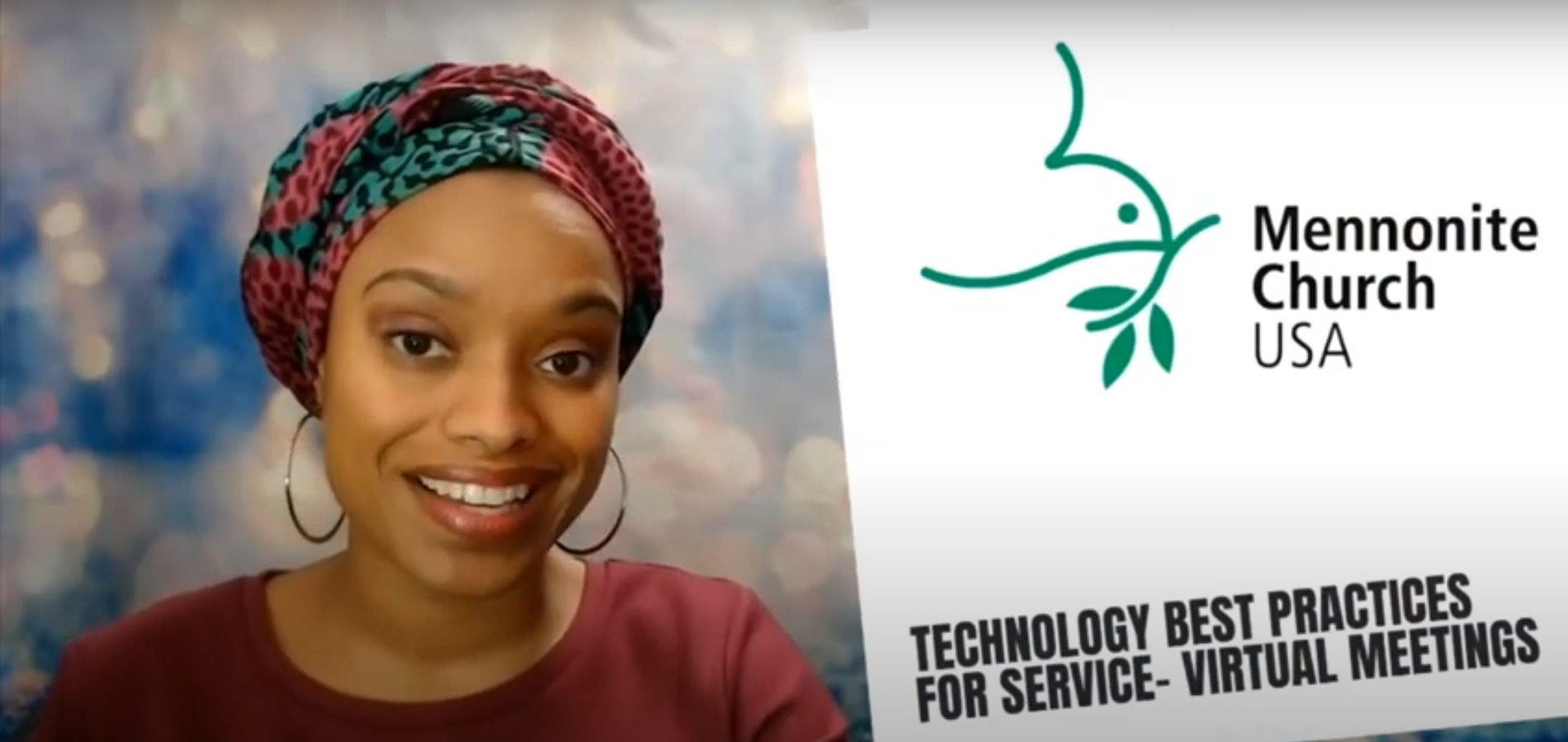 (Mennonite Church USA) — Mennonite Church USA (MC USA) releases a new video series, Technology Best Practices for Service, that offers best practices for holding virtual meetings and worship services, as well as effective technology tools for working from home. Created by Crystal Washington, a technology strategist and certified futurist, this series is broken into short videos that offer tips and suggestions for navigating today's leading video conferencing and sharing platforms for virtual ministry.
"Right now it's a ministry in itself trying to get everyone comfortable with the technology as much as possible, while making sure that we're taking care of those people who do not have internet," said Washington, who works with organizations that want to leverage technology to increase profits and productivity.
Many MC USA churches have been holding worship and meetings in virtual spaces during the COVID-19 pandemic, and this video series offers suggestions to review and improve those experiences.
The Virtual Meetings series includes the following videos:
The Work Tools series includes the following videos:
Access the videos by clicking on any of the video links above, or view the entire playlists for Virtual Meetings and Work Tools.
"At the end of the day, it is not about the technology," said Washington. "It's about the people we are serving and the message we're getting out there."
---
View Mennonites Church USA's full webinar series at
http://mennoniteusa.org/leadership-development/webinars/