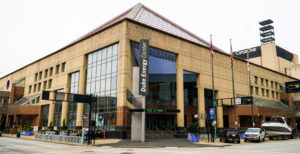 Individual and organization registrations for #MennoCon21 are increasing, indicating members of Mennonite Church USA (MC USA), are growing eager to get out and gather as COVID-19 vaccine rates increase in the United States. 
Registration for MC USA's first hybrid convention July 6-10 in Cincinnati, Ohio, opened in April. COVID-19 vaccine availability has helped more people feel comfortable attending larger in–person gatherings. As of May 26, 513 individuals and 15 organizations have registered to attend MennoCon21's in–person programming at the Duke Energy Convention Center and virtual programming via Pheedloop. The user-friendly, online platform is designed specifically for large conferences, so the experience will be more appealing than video meetings people have become more familiar with during the pandemic. MennoCon21 is intentionally scaled back compared to previous conventions, such as 2019 in Kansas City, Missouri, which drew 2,706 attendees. 
Organization registrations show early commitments to in-person and virtual exhibitor booths, where conventioneers can learn about the organizations, including Christian Olive Art, which will have items for sale.  
Some of the committed organizations include: 
"I'm excited to have people joining online as well as in person," Scott Hartman, MC USA's director of event planning. "MennoCon21 will be among one of the first large live gatherings across MC USA and across the United States in general. We have lined up great worship speakers and amazing seminars."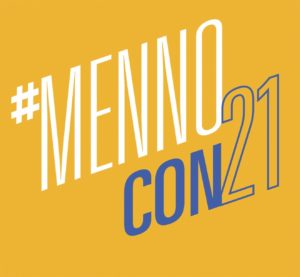 Full registration for in-person attendance at MennoCon21 is $335. For an additional $10, in-person attendees can also login online. Registration to attend virtually is $99, including month-long access to the online content after the convention ends.   
Along with worship services and workshops, Servant Projects will be a featured activity, but with a revamped twist due to COVID-19 restrictions. Coordinated by Mennonite Mission Network, the mission agency of MC USA, in-person community service activities will be replaced with Service in a Box, a resource designed to inspire individuals to serve in their local communities.  
The MC USA convention planning team continues to work with Cincinnati partners to determine any capacity restrictions. All plans will adhere to Ohio's public health limitations and guidelines recommended by the Centers for Disease Control and Prevention, Hartman said. 
Reservations for lodging are available at the Hilton Cincinnati Netherland Plaza and the Hyatt Regency Cincinnati. Both hotels are within a few blocks of the Duke Energy Convention Center. To book hotels and register for MennoCon21 visit: https://convention.mennoniteusa.org/registration/ 
Mennonite Church USA is the largest Mennonite denomination in the United States with 16 conferences, approximately 530 congregations and 62,000 members. An Anabaptist Christian denomination, MC USA is part of Mennonite World Conference, a global faith family that includes churches in 58 countries. It has offices in Elkhart, Indiana and Newton, Kansas. mennoniteUSA.org