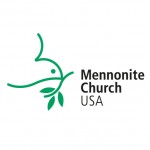 (Mennonite Church USA) – The Executive Director Search Committee reports that nearly 800 people across Mennonite Church USA participated in the online survey it released in late September. Participants were asked to prioritize essential qualities and priorities for the next executive director of MC USA and to nominate potential candidates. The survey is now closed.
Survey results revealed the following priorities ranked in order of highest to lowest:
1) Commitment to Christ, grounded in Anabaptist faith; 2) Initiate and lead change; 3) Connect with everyone; 4) Effective leadership skills; 5) Anti-racism; 6) Oral and written communication skills; 7) Understand Mennonite theology and culture; 8) Spend considerable time with people; and 9) Pastoral experience.
Nearly 225 unique names were suggested for consideration.
"We are grateful for broad participation across the church and for the wisdom offered through the survey responses," Search Committee Chair Joy Sutter said. "The people of MC USA are clearly invested in this process."
In their analysis of the survey results, the committee noted that the responses from participants — the "people in the pews" — closely resemble the answers they received in conversation with people in denominational leadership positions. One notable exception was that overall, denominational leaders rated a ministry credential as a higher priority than did survey participants.
A revised job description has been recommended for approval by the Executive Board and will be posted on the MC USA website as soon as it is approved. The job description prioritizes leading the denomination to achieve the goals and directions established by the Future Church Summit and the Executive Board, affirmed by the delegate body at the 2017 MC USA convention.
"The committee is pleased with the mix of gifted people being nominated for ED, which includes women and people of color," Sutter said. "We are giving careful consideration to every person who was nominated."
The committee believes that it is on schedule to announce a new Executive Director before the retirement of Ervin Stutzman, current executive director of MC USA, in the spring of 2018. The Executive Director Search Committee continues to ask for prayers in this time of deep discernment.
The committee continues to receive applications for the position. Click here for more information, or send your completed application to EDSearch@MennoniteUSA.org.