Linda Dalke, Patrick Ressler and Jeremy Kempf awarded first place for individual compositions
By Janie Beck Kreider
(Mennonite Church USA)—Mountain States Mennonite Conference (MSMC) has awarded composers Linda Dalke of Dallas, Ore., Patrick Ressler of Philadelphia, Pa., and Jeremy Kempf of Glendale, Ariz., first place in the Anabaptist Songwriting Challenge (ASC). Seven more were honored in the top 10 list. The jury met Feb. 14 to choose the winners.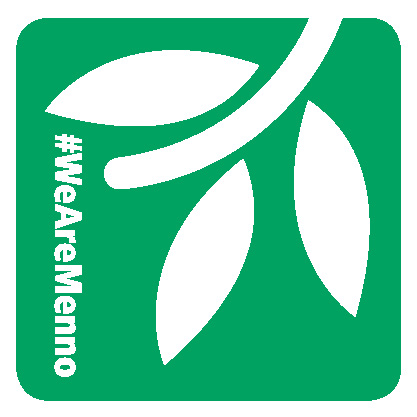 MSMC leaders created the songwriting challenge "to promote the musical arts among Mennonite Church USA constituents and to broaden the musical spectrum of Mennonite congregational/communal music," according to the ASC website.
In the invitation to the challenge, they wrote, "We are looking for new songs with lyrics that espouse Anabaptist/Mennonite values (e.g., non-violence, love for enemy, reconciliation, communal life, etc.), musically spanning from traditional forms to nontraditional genres, styles and cultural expressions."
The first-place winners will each receive $1,000, and their songs will be showcased at Mennonite Church USA's Kansas City 2015 convention this summer. MSMC is compiling a digital songbook of the top 10 submissions, which will be available before June 1.
The winning songs:
Linda Dalke, "Drawn In, Sent Out"
Patrick Ressler, "Camina Conmigo (Walk with Me)"
Jeremy Kempf, "True Evangelical Faith"
Additionally, the jury's top 10 included:
Dennis Graber, "Isn't It Time"
Nathan Grieser, "Made for Love"
Eric Shenk, "Peace Psalm"
Sadie Gustafson-Zook, "You are the Love"
Leo Hartshorn, "The Bread of Life"
Judy Mink and Reuben Budiardja, "I Hope in You"
Grace Delp, "We Will Overcome"
This songwriting challenge was funded and supported by MSMC's SEED Project (Seek, Explore, Encourage, and work to Develop vital groups in the MSMC region) and the Fransen Family Foundation. Learn more at www.anabaptistsongwritingchallenge.org.
Linda Dalke, "Drawn In, Sent Out"
When Mountain States Mennonite Conference first called for songs in the summer of 2014, Linda Dalke, a piano and reading teacher from Dallas, Ore., already had a song in the works that seemed right for the occasion. In fact, she was sure that "Drawn In, Sent Out" was the piece she would submit. While composing the piece for another event, she had a dream that it would be sung at a national convention.
"I'm not positive that I will be able to attend convention this year," she admits. "But I know I would be a bucket of tears if I heard my song performed in the convention hall."
Dalke, who attends Salem (Ore.) Mennonite Church, originally wrote "Drawn In, Sent Out" for a gathering of the Pacific Northwest Mennonite Conference in 2009. Russell Adrian, then the choir director at Western Mennonite High School, was leading music for the gathering and commissioned the piece. The following spring, Dalke's song was performed in churches around the Northwest on a choir tour.
"I started getting emails from churches requesting to use this song in their worship," Dalke remembers. "It seemed clear that this music resonated with a lot of people."
Dalke's faith is the inspiration for her music.
"The church is wonderful because it provides stimulation for writing," she reflects. "I often write pieces for children's choir or children's programs at Salem Mennonite Church. These special events provide the impetus that allows the ideas rolling around in my head to take form."
Bob Buxman, then pastor of Dallas Mennonite Brethren Church, first prompted Dalke to use her gifts of music composition in the early '90s. She wrote "Gift from God" as a bedtime blessing for her son, Josiah, and has felt compelled to compose music ever since.
"When I write music, it is as if the piece already exists in another dimension and I am a portal; I just have to listen and the song comes through," she explains. "I consider these songs a gift from God, and I seek to act as the opening through which they come into the world. That's what it feels like as a composer."
Dalke did not grow up Mennonite but believes she was put on a path that led her in that direction. The Mennonite theology of nonviolence and the idea that the Kingdom is here and now both resonate deeply with her spirit.
"This life is not simply 'practice' for something better to come; we are to bring in the Kingdom now," she says. She contrasts this with the eschatology she grew up with, in which "heaven is in the future, and we are here to jump through the right hoops and try to be good enough to get in."
She wrote "Drawn in, Sent Out" in part to explore the New Testament idea of people being containers or vessels.
"We are vessels, here to be used whether we're broken or not," she explains. "The point is to let God fill you up just exactly as you are, and then to be willing to overflow and let that love light the path for others."
"I think that, as a church, we are learning slowly but surely that we don't need to have faith boundaries," she continues. "It's not about who is in or who is out. It's about turning to face the world and freely sharing the gifts we have been given from God. It's about a shift from being self-focused as a denomination to being outward-focused."
Listen to a clip of Dalke's song:

Patrick Ressler, "Camina Conmigo (Walk with Me)"
Patrick Ressler of Philadelphia, Pa., attends Germantown Mennonite Church in Philadelphia and works as organization coordinator for the Philadelphia Gay Men's Chorus. They also do freelance composition work for choral and instrumental ensembles on the side. (Ressler, who self-identifies as queer and third gender, prefers to be referred to with the gender-neutral pronoun "they" to reflect this identity.)
Ressler is grateful for this creative opportunity from Mountain States Mennonite Conference.
"I believe that writing new songs for us to sing together—songs that speak to our realities—is an important way for Mennonites to voice their faith," they say. "Our songs are prayers."
For this project, Ressler wanted to address the reality of intersectionality, the overlapping and interconnected ways that systems of oppression function to marginalize various social categorizations such as race, class, gender and sexuality.
"In several of my Mennonite communities, a dangerous myth exists about Latino and LGBTQ [lesbian, gay, bisexual, transgender, queer] communities not being able to coexist and 'be church' with one another due to theological differences," they explain. "Not only is there intersectionality in the way that the Latino/a and LGBTQ communities experience oppression, there are many people who identify as both Latino/a and LGBTQ."
Ressler wrote, performed and recorded "Camina Conmigo (Walk With Me)" specifically for the Anabaptist Songwriting Challenge with this reality in mind. In their statement submitted alongside the musical score and lyrics, Ressler explains:
"In writing this song, I sought to musicalize the spiritual concept of accompaniment—a commitment to walking alongside oppressed and marginalized communities as a reflection of the way that God accompanies each of us. Moreover, it is important for oppressed and marginalized communities to walk alongside each other, recognizing the intersectionality that binds together their pursuit of liberation."
Ressler brings the concept of intersectionality to life in this piece. The song includes lyrics in both English and Spanish and intentionally incorporates multiple styles of worship music.
"For those whose tradition is contemporary worship with a single vocal line, I wrote a melody line that suits the range of any singer," Ressler wrote. "For those whose tradition is four-part harmony, I wrote hymn parts for soprano, alto, tenor and bass. Both of these vocal styles (single line or four-part harmony) can be sung simultaneously in this song. There is also an optional a cappella section where the melody and hymn parts can be heard without piano accompaniment, symbolizing the need for communities to accompany and support each in order to break the silence."
Ressler adds, "While it's important to walk together, it's also important that our various communities find ways to sing together. Hymns and congregational songs are a way that we as Mennonites sing our faith and hope for peace and justice in the world."
Listen to a clip of Ressler's song:

Jeremy Kempf, "True Evangelical Faith"
Music is central to life and faith for Jeremy Kempf, director of music and worship at Trinity Mennonite Church in Glendale, Ariz. Growing up in a church that sang exclusively out of hymnals, he naturally assumed that this is what "church music" consisted of. While attending a Mennonite youth convention as a freshman in high school, Kempf experienced contemporary Christian music for the first time.
"I couldn't help thinking that it would be awesome to be a part of that someday," he reflects. "I had never experienced church as a place to connect with the style of music I loved, but contemporary Christian music reconnected me to the church in new and exciting ways."
After returning home to Shickley, Neb., Kempf, with the help of his parents, started a praise and worship team when he was still in high school. He learned guitar so that he could play in the band, and his music career continued from there. He has played in multiple bands, written and recorded original songs for worship, and has been invited to lead youth worship at every Mennonite Church USA convention since 2007.
"Youth convention was very significant in my development as an Anabaptist," Kempf says. "I feel like an important part of my calling is to be part of the movement to bring modern music with specifically Anabaptist/Mennonite messages to the Church."
The themes he explores in the music he creates have to do with viewing ourselves as agents of God's Kingdom.
"This message is out there, but it's definitely not the loudest voice," he continues. "I see this message as Mennonite because it empowers us to be agents of peacemaking. Christ died for us on the cross, but that's only part of the story. What do we do with that message in our lives? Our response to that gift is to live as though we no longer fear death, and as a people unafraid to love others in selfless ways that don't make sense to the world."
The message of his winning song, "True Evangelical Faith," was inspired by an article written by Menno Simons called "On the New Life."
"Menno Simons says that 'true evangelical faith cannot lie dormant,'" Kempf recalls. "If we read the Bible the way we do, our faith has to have legs. It has to move, serve and love. We are the very hands and feet of God."
"The concept of evangelism has some baggage in the Anabaptist world," Kempf adds. "It was interesting for me to tackle that concept in this song."
Kempf submitted two recordings of "True Evangelical Faith"—one acoustic and one performed by a worship band—to show how the song could work in different settings.
His church, Trinity Mennonite, shares a building with a Spanish-speaking congregation, and Kempf has noticed that they, along with many other immigrant congregations, are incorporating more songs from modern contemporary praise music into their worship services.
"I want to help be a resource to congregations looking for contemporary music with Anabaptist themes," he says.
Listen to a clip of Kempf's song:

###
Images available:
Linda Dalke of Dallas, Ore. (Photo provided)
Patrick Ressler of Philadelphia, Pa. (Photo provided)
Jeremy Kempf of Glendale, Ariz. (Photo provided)