By MC USA staff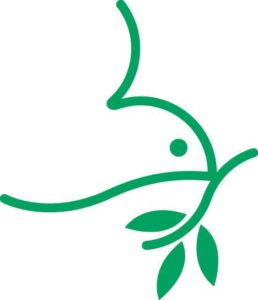 (Mennonite Church USA) — Mennonite Church USA (MC USA) is hosting a webinar to address questions about The Corinthian Plan, the denomination's health plan for pastors and church workers, and its provisions during the COVID-19 pandemic. The webinar for congregational employers, participating pastors and staff will be held on Tuesday, April 28 at 4:00-5:00 p.m. EDT / 3:00 p.m. CDT / 1:00 p.m. PDT. To participate in this panel and interactive discussion, register here by the end of the day Monday, April 26.
"We recognize the COVID-19 outbreak is causing immediate stress on

congregations," said Duncan Smith, director of The Corinthian Plan. "The Corinthian Plan is responding by offering a premium holiday in May 2020. We also are offering temporary relief to the employee eligibility requirements because we know congregations may need to reduce staff hours or status due to lack of workload or finances."
Smith will host the webinar with co-presenters Ingrid Friesen Moser, MC USA wellness coordinator, and Patrick Tibbs, third-party administrator operations manager at Everence.
The webinar will highlight the various ways that The Corinthian Plan is offering relief and flexibility during the changing COVID-19 landscape. In addition, presenters will answer questions, such as:
What kind of coverage does The Corinthian Plan offer for COVID-19?
What are the details of the premium holiday in May?
How is eligibility affected for pastors and staff whose hours or employment status are impacted by COVID-19?
What is the best way to maintain health and wellbeing in a time like this?
Participants are encouraged to bring their own questions to the discussion.
MC USA also is offering videos of other recent webinars for pastors and ministry leaders, including:
Rituals Around Death and Dying
For more information on MC USA's upcoming or previous webinars, visit http://mennoniteusa.org/leadership-development/webinars/.
Mennonite Church USA is the largest Mennonite denomination in the United States with 16 conferences, approximately 530 congregations and 62,000 members. An Anabaptist Christian denomination, MC USA is part of Mennonite World Conference, a global faith family that includes churches in 86 countries. It has offices in Elkhart, Indiana and Newton, Kansas.  mennoniteUSA.org