By MC USA/The Corinthian Plan  staff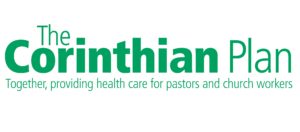 Participants in The Corinthian Plan, Mennonite Church USA's mutual aid health care plan for pastors and church workers, have until February 28, 2021, to take advantage of the plan's wellness incentives.
To qualify for the incentives, plan participants must have a routine wellness exam and a one-time confidential wellbeing conversation with an MC USA wellbeing specialist (or complete another qualifying activity). The plan provides a $150 incentive for each part completed ($300 total). Spouses, as well as waived pastors and spouses, also qualify.
"This year, the wellness incentive is having a positive ripple effect across the denomination through its direct impact on plan members and its mutual benefits," said Duncan Smith, MC USA's director of The Corinthian Plan. He added that The Corinthian Plan wellness incentive has given back over $500,000 to pastors and their spouses in the plan's 11-year history.
Pastor Laurent Louis of Eglise de Dieu Assemblee de la Grace in Immokalee, Florida, and his wife were among the recipients in the current wellness incentive cycle.
"We are thankful for the funds we received from The Corinthian Plan," Pastor Louis wrote, in a thank you note to MC USA. "They were very helpful because we experienced hard moments from COVID-19."
Pastors also have commented in their written wellness responses that the incentive activities provided them with helpful feedback on their wellness habits and areas for improvement, according to Smith. Others noted that they were motivated by seeing progress in the achievement of their wellness goals.
In addition, for the first time, plan members this cycle took advantage of The Corinthian Plan's option to donate their incentive money.
Donated funds support the Fair Balance Fund, a mutual aid fund that helps make health coverage possible for congregations that cannot afford it. Everence, an agency of MC USA, matches 100% of funds shared in this way, which can double a participating couple's $600 wellness incentive to $1,200.
Visit The Corinthian Plan web page for more information on The Corinthian Plan and the wellness incentive program.
Mennonite Church USA is the largest Mennonite denomination in the United States with 16 conferences, approximately 530 congregations and 62,000 members. An Anabaptist Christian denomination, MC USA is part of Mennonite World Conference, a global faith family that includes churches in 58 countries. It has offices in Elkhart, Indiana and Newton, Kansas.  mennoniteUSA.org