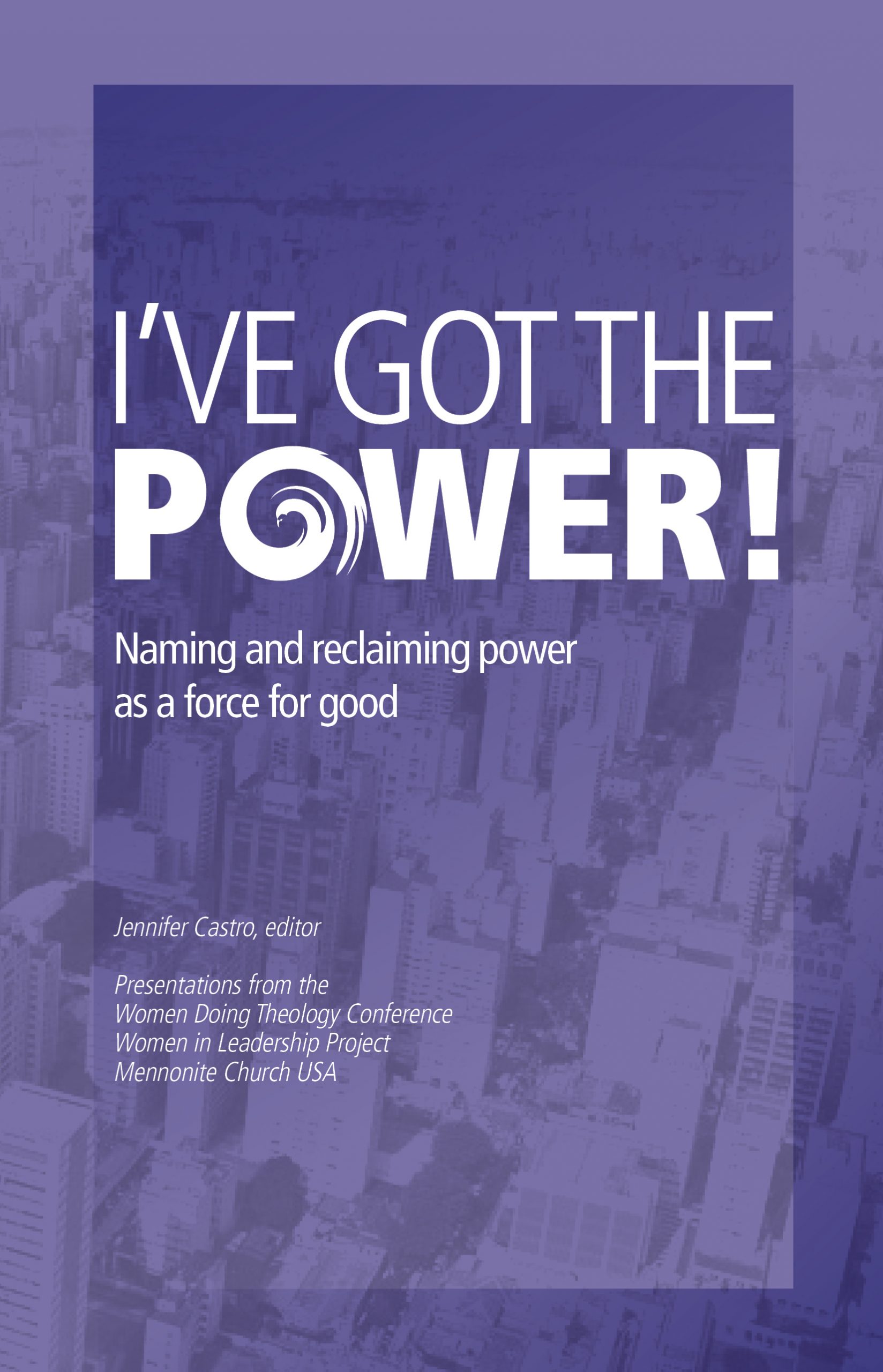 (Mennonite Church USA) I've Got the Power! Naming and reclaiming power as a force for good, released today by the Women in Leadership Project of Mennonite Church USA, features papers from the 2016 Women Doing Theology (WDT) conference of the same name. The book includes diverse voices and perspectives on power from women around MC USA and is now available online and in print.
"The theological work reflected in this collection deepens our understanding of the power we hold and how we use it in the world," said Jennifer Castro, coordinator of the Women in Leadership Project and editor of the book. "Through it, we get a bigger picture of God and the Spirit's movement through us."
The collection includes essays and reflections on topics such as the strength of women in the Bible and in our own denominational history, and the generational harm of patriarchy. Castro emphasized how these pieces draw new and compelling interpretations of well-known Biblical texts.
In one essay of the collection, Catherine Theil Lee poses the question, "Are there ways of dreaming of power which do not lead to inevitable fault and failure? Can we dream new dreams?"
­The theological approaches in I've Got the Power! vary widely in form, including poetic reflection, biblical study, readers theater and oral interviews.
Contributors include Jennifer Davis Sensenig, Sarah Ann Bixler, Carol Penner, Amy Yoder McGloughlin, Christi Hoover Seidel, Kristy Shellenberger, Steph Chandler Burns, Catherine Thiel Lee, Erica Lea-Simka and Dr. Mary L. Wade.
"At the conference we dared to claim power that had been denied, to uncover what had been hidden, to see what we'd ignored. For some of us this was a real challenge," said Castro. "The work included in this collection offers a glimpse into that experience, but we believe these are conversations that we should all be having more broadly – across Mennonite Church USA and in our communities."
The book can be downloaded at no cost as a PDF from the Women in Leadership Project website, or a paper copy of the book can be purchased through Amazon at a cost of ten dollars.