By Kayla Berkey
(Mennonite Church USA) — A small group of pastors, leaders and youth from across Mennonite Church (MC) USA gathered in Kansas City on March 23-25 to begin their work as the Worship Planning Committee for the 2019 MC USA convention. The convention, MennoCon19, will take place in Kansas City on July 2-6, 2019.
"Worship is at the core of what we do at the convention, gathering together as a body of believers to honor and celebrate Christ," said Glen Guyton, who serves as the director of Convention Planning until he transitions to executive director on May 1. "Everything that happens at convention flows out of the worship planning process."
"We work hard to assemble a worship committee that includes both new voices and a few who have been part of previous planning processes," said Scott Hartman, director of Event Planning. "By bringing people together to plan from across the denomination, we seek to lay the groundwork for worship services that will engage people from across MC USA."
New for MennoCon19, adults and youth will participate in intergenerational worship during all morning and evening services. MennoCon19 will also serve as the culmination of Journey Forward, the two-year process of church-wide discernment growing out of the Future Church Summit held in Orlando in 2017.
The planning committee spent time at their meeting reflecting on scriptures that are core to the Journey Forward process in the Renewed Commitments document and its accompanying study guide, which will be sent to all MC USA conferences and congregations on June 1, 2018. The committee discussed how those who engage in the Journey Forward process will attend convention with a prior shared experience and language, which will inform the context for worship. The theme and scripture for the week will be announced soon.
"I'm excited for the way the group embraced Journey Forward as a base for the worship services," said Hartman. "This will be the first time we have convention worship services that flow so directly out of our denominational focus."
"Worship planning is this amazing thing that evolves as we evolve," said Shannon Dycus, planning committee member and pastor at First Mennonite in Indianapolis, Indiana. "As we continue to try to be church in the most faithful ways that we know how, the gift of worship planning is being able to shift and move with the move of God in us. It's paying attention to God. It's paying attention to each other."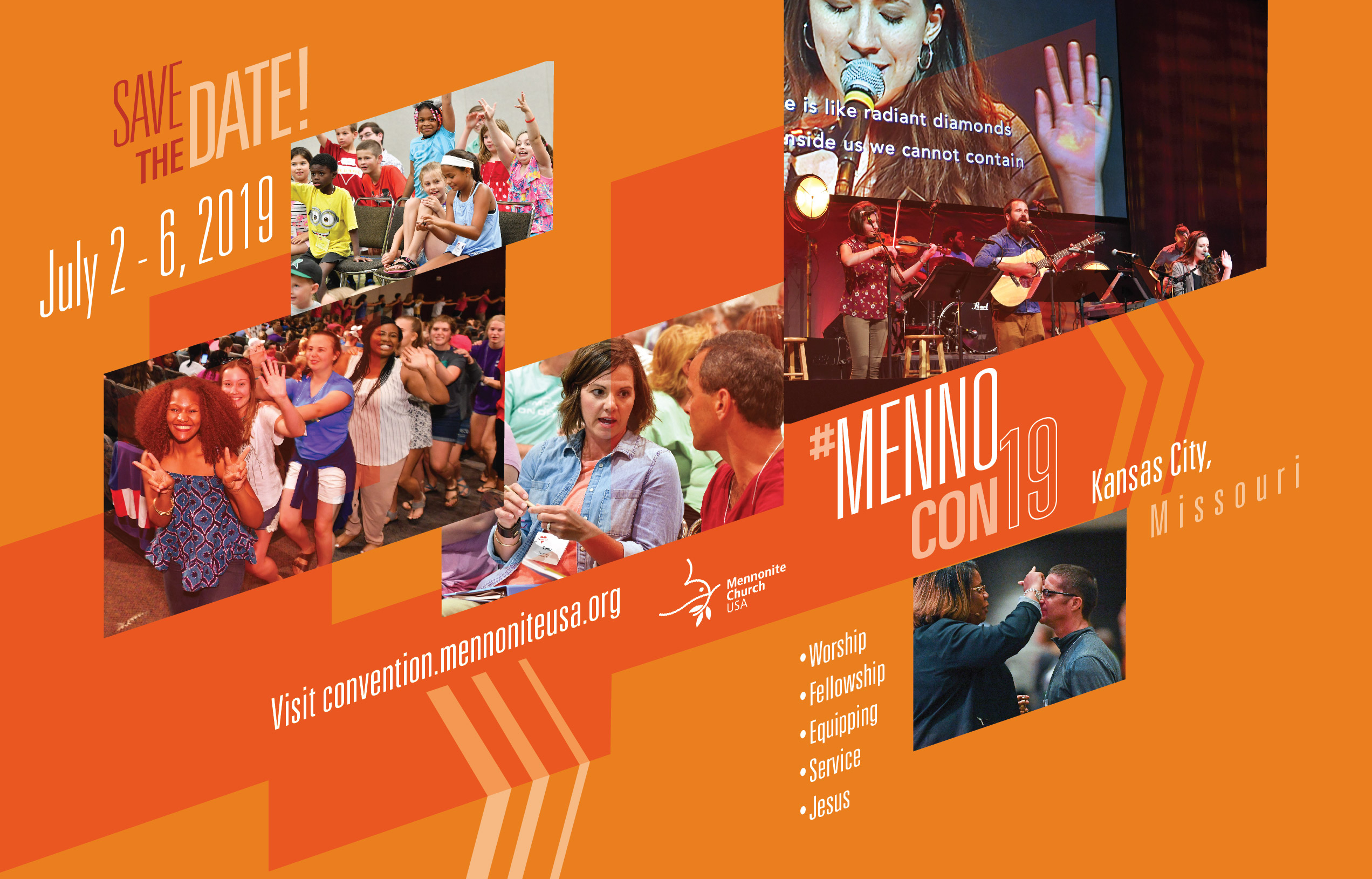 "This is one of the more optimistic groups I have worked with over the years," said Guyton. "This group seems to understand both the challenges and the opportunities that exist for MC USA moving forward."
The committee also spent time touring the Kansas City Convention Center where MennoCon19 will take place. They will gather again this year to further shape plans for worship.
The MennoCon19 Worship Planning Committee members are Onan Alvarez, member of Evangelical Garifuna Church of Houston; Elyse Burton, high school student who attends Portland Mennonite Church; Joy Cotchen, Conference Minister of Children and Youth for Allegheny Mennonite Conference; Chris Cox, youth pastor at Calvary Community Church; Seth Crissman, long-term missionary through Virginia Mennonite Missions; Shannon Dycus, co-pastor at First Mennonite Church; Clayton Gladish, pastor at Hesston Mennonite Church; Madalyn Metzger, Vice President of Marketing for Everence Financial; Vikki Pruitte-Sorrells, pastor at Lee Heights Community Church; and Heidi Regier Kreider, Conference Minister for Western District Conference.