How to give through the Give+ app: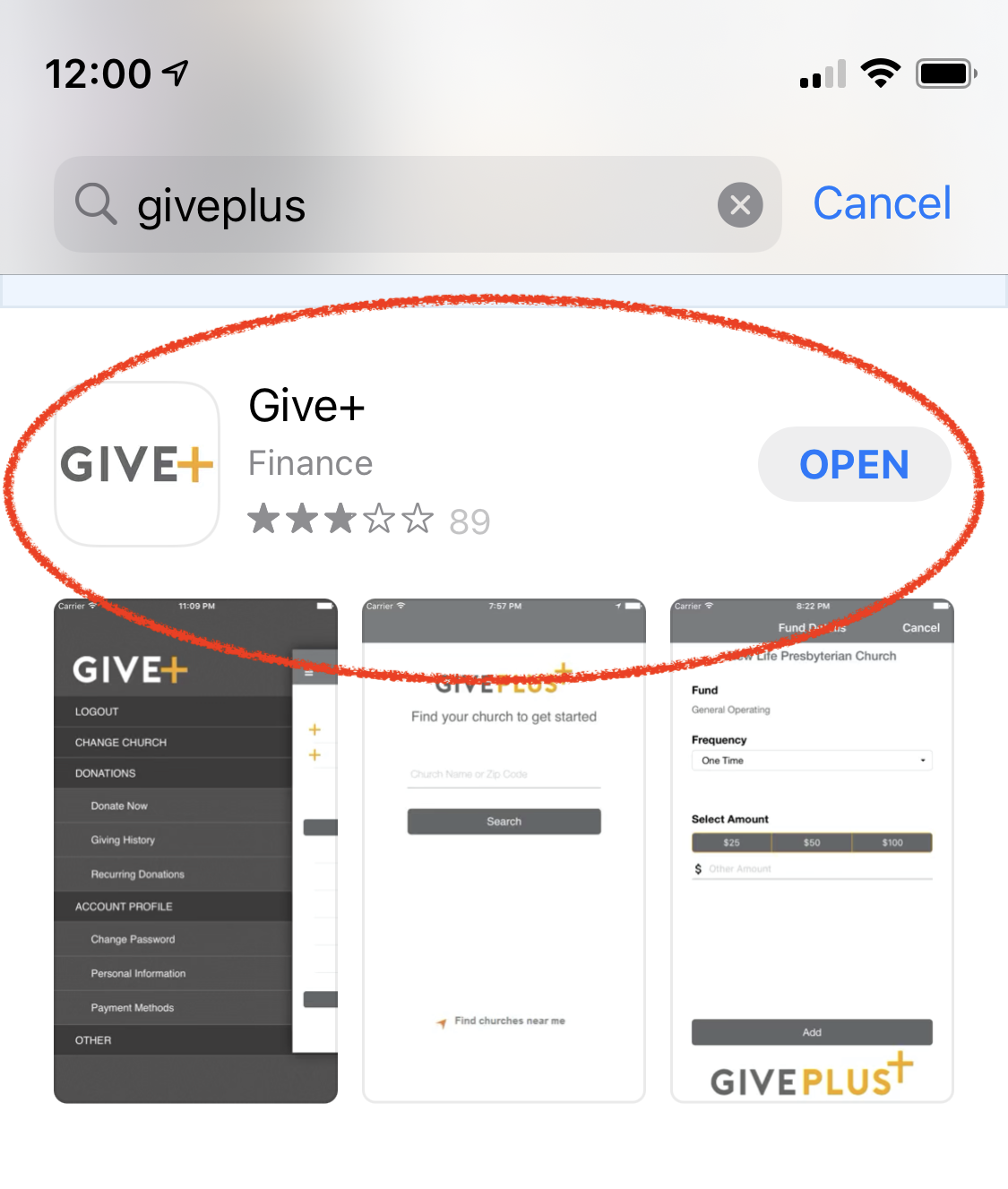 2: Once installed, search Mennonite Church USA.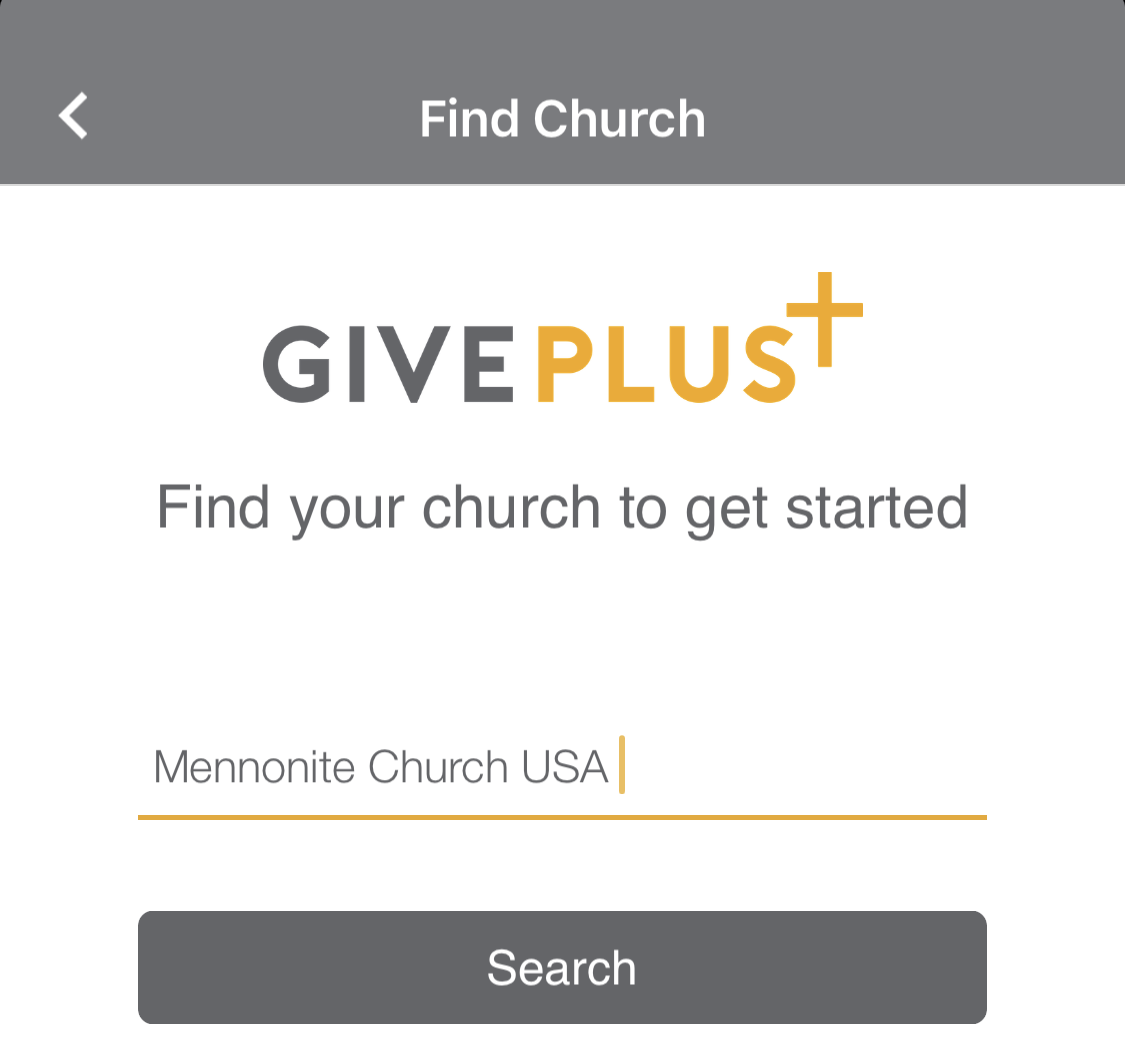 3: You can then either create an account or give now.
If you do not wish to create an account, simply press "Give Now." However, we recommend creating an account. By creating an account, you can go back in the app and search your giving history, which will also include any online gifts you've made previously. Any electronic donations made as a guest will not be visible in the apps giving history. You may also set up recurring donations if you create an account.   
If you've already set up an account on our online giving page, you can use the same log-in information in the Give+ app.
4: Once your account is set up and you are logged in (or have clicked Give Now),  select the "+" sign. This will bring up all the donation options. Simply follow the prompts in the app. Once you have selected the amount and project and entered your payment method and personal information, you will be taken to a confirmation page to submit your donation.