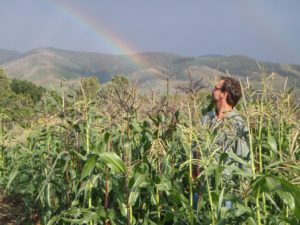 Todd Wynward is an author, small-scale farmer, wilderness educator and Mennonite minister for watershed discipleship affiliated with Albuquerque Mennonite Church. He has been engaged in education reform and social change movements for twenty years, and has spent more than a thousand nights outdoors. He and his wife Peg founded a wilderness-based public charter school in 2001 and are now creating TiLT, an incubator for intentional living in Taos, New Mexico . His new book, "Rewilding the Way: Break Free to Follow an Untamed God", will be released in Fall 2015 by Herald Press. More of his writings and doings can be found at taostilt.org and rewildingtheway.com.
Want to hear a secret? The "good life" in our frenzied society really isn't so good. In fact, it often feels exhausting, even harmful. What once was good – personal advancement, increased consumer choices and technological progress – has gone haywire.
For all its glittering perks, the current version of "the good life" too often is suffocating: to ourselves, others and the planet.
What kind of a better "good life" can we embody in today's times — one that is better for us and our world? Fifteen years ago, my wife and I acted on that question. What kind of a better "good life" could we embody? We moved from Albuquerque into a little adobe house, heated by a wood-burning stove, high up in the mountains near Taos, New Mexico. There we raised our son, ran a summer camp, and started an innovative public school that uses the surrounding farm and wilderness as its classroom.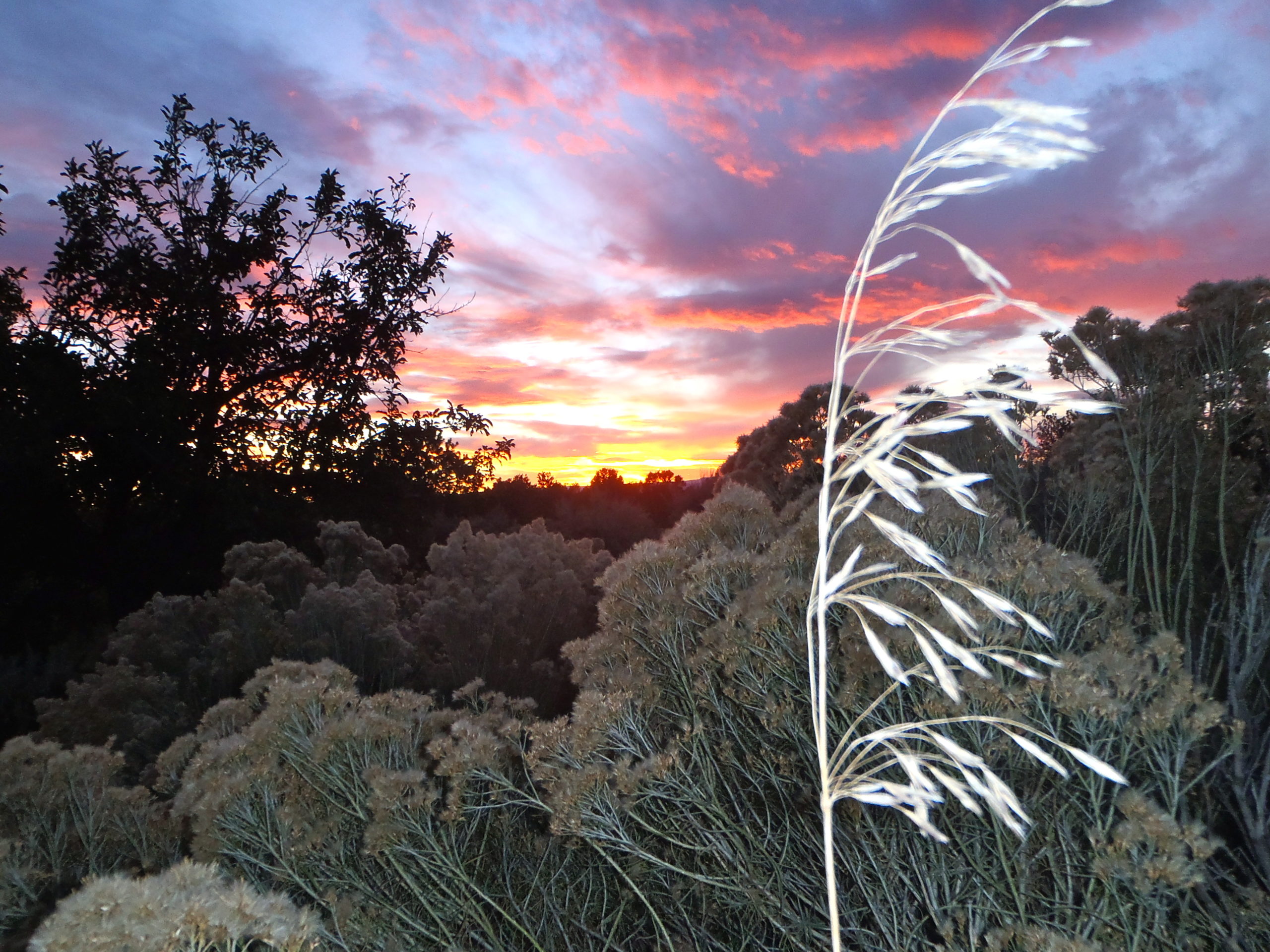 We dove headlong into transformative work with youth and reinventing public education.
It was an amazing life, full of close friendships, meaningful labor, inspiring breakthroughs, and incredible natural settings. It was also exhausting. During those ten years we had little time for anything else. We did great work, but we were still deeply engaged in the American Way, consuming and throwing away far more stuff than any generation before us.
Five years ago, we made another significant shift: we moved into a yurt.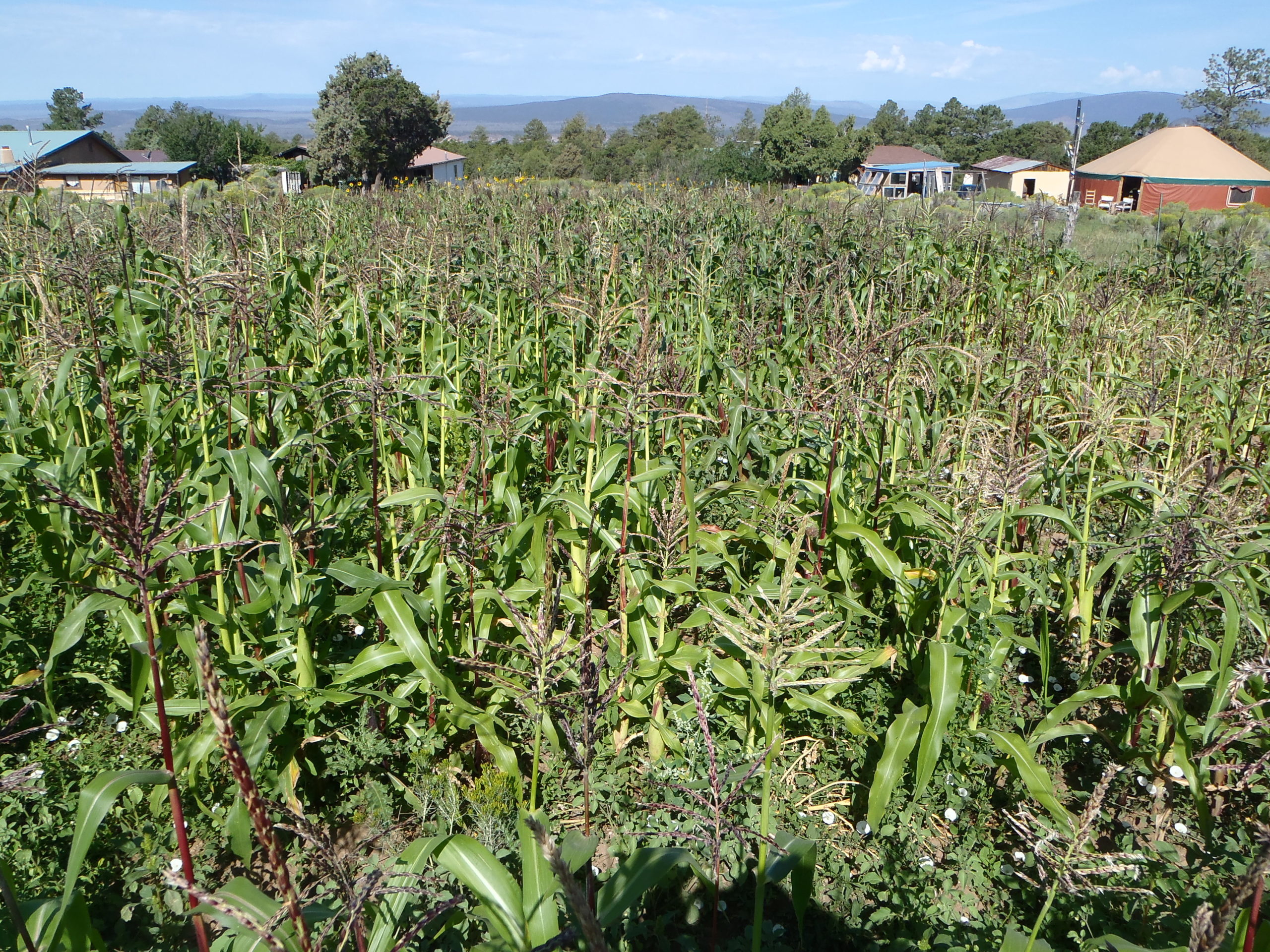 We reduced work hours and reduced expenses to allow more time for a balanced life. We learned to milk goats, shear sheep, make cheese, plant trees, catch water, and grow a good bit of our food in the high desert. More than once we've been called feral. One citified visitor from Philadelphia giggled when she entered our thirty-foot diameter yurt, and she immediately started snapping photos. She simply couldn't believe we use a composting toilet and carry water by hand in buckets, like millions of people across the world.
Now we're making another shift in our quest to live a better "good life."
We've established TiLT — The Taos Initiative for Life Together.
We're fixing up a ten-room, seven-fireplace adobe hacienda in the center of Taos — our prayer is that this hand-built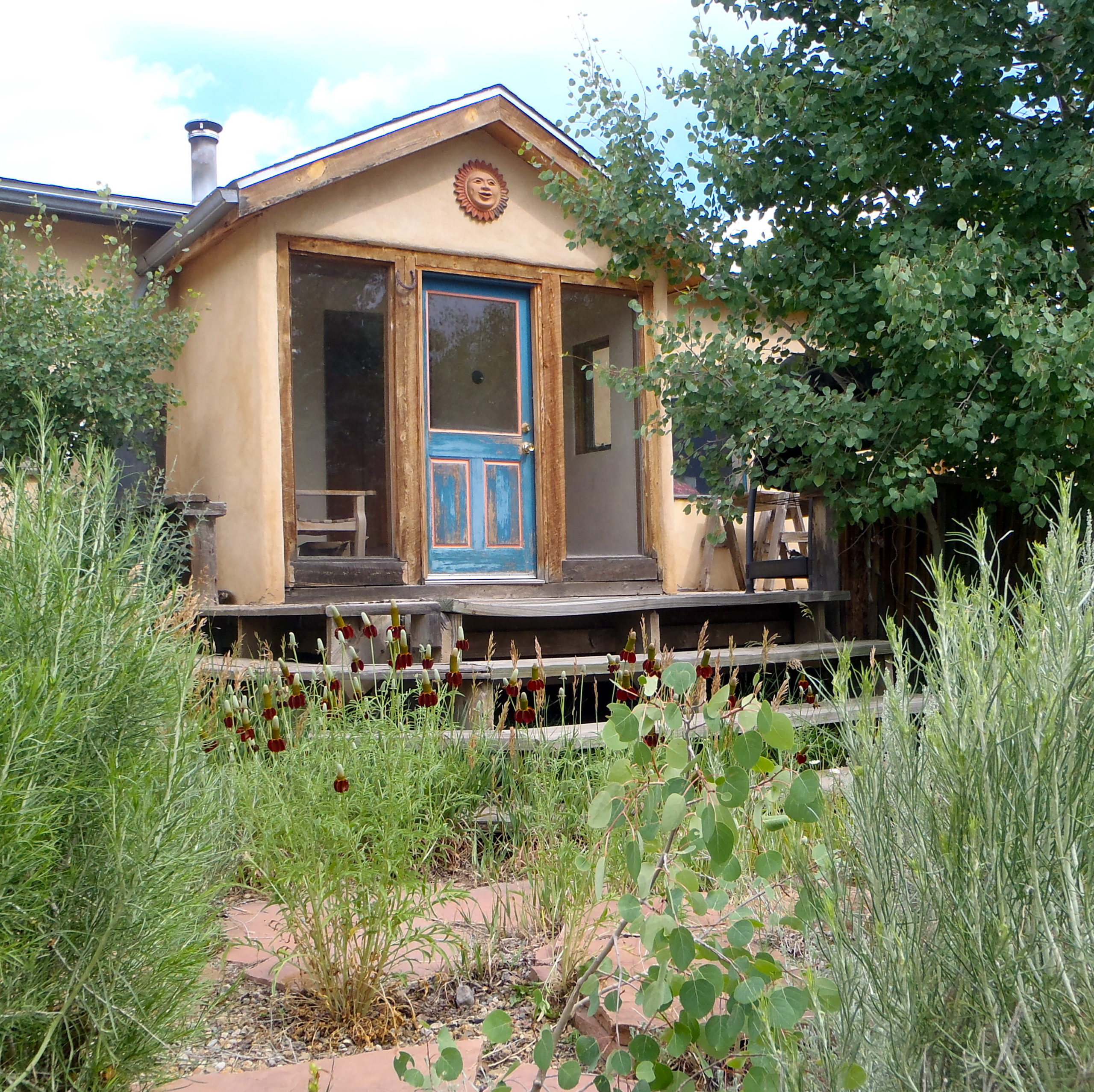 home of earth and wood will become an incubator for intentional life change, starting with our own lives. Mountain States Mennonite Conference supports TiLT as an emerging "lifeway laboratory" for those of us who want to follow Jesus in a way that is earth-honoring, empire-resisting, despair-erasing, and culture-changing.
In our time of both ecological and economic crisis, we attempt to practice watershed discipleship — a deeply place-based way of life encouraging us to adapt our needs to a finite planet, rather than forcing the planet to adapt to our infinite needs.
What does watershed discipleship look like in Taos, New Mexico? Let me tell you about my friend Stephanie. Stephanie is an educator and activist with a Ph.D. Like many of my friends  she is intelligent, passionate, creative, and suspicious of organized religion. She left institutional Christianity a long time ago — it was far more hurtful than helpful to her as she was growing up — but she likes the way my wife and I are trying to follow Jesus. We give her hope. She's part of the loosely-affiliated band we call TiLT. Some of us identify as Christian, others do not, but we all strive to re-imagine the good life in America, starting with our own.
We're inconsistent and distracted with other concerns, but we often find ourselves growing food together, raising goats together, educating children together, wandering the mountains together.
We run camps and start schools and lead treks and build greenhouses and mentor apprentices and manage non-profits and conspire to change our lives together, journeying deeper into the Watershed Way.
If you're daunted by our example, don't be. We're pretenders. Yes, we live a slightly parallel existence, but we're still solidly embedded in American consumer culture. My family has a laptop per person, too many cars, a cappuccino maker, cell phones and a voracious appetite for Netflix. We take our son to soccer practice in a Prius. Though we dabble with homesteading in the high desert, we're still embedded in the economy of empire, deeply conforming to the system.
Like us, you too might be deeply enmeshed in the very systems we need to transform. Like us, you might be seeking a way through, a transformative path that honors both nature and scripture and re-places us as grateful creatures co-operating with a bountiful God-infused earth. Does any of this resonate? If so, we encourage you to contact us.
At TiLT, we offer internships in high desert homesteading as well as wilderness treks exploring intentional life change.
Deeper than the small contributions we offer, however, we seek connection with other communities on this path. We know Mennonites have a long history with creative cultural resistance and living more with less, so we are eager to partner with mentors and allies in this shared work. As new kids on the block, we have a lot to learn. Together, let's live into the earth-honoring, people-honoring communities God has always meant for us to be.

__________________________________
Additional message for those at convention this week:
KC2015 Menno Watershed Discipleship meet-up: 5:30p.m., Saturday, July 4
Meet at redwood bench rest area in center of exhibition hall and go to dinner out in town. This will be sort of a "Part Two" continuing from the Mennonite Creation Care meet-up at 12:30 p.m. on Thursday. During this meet-up, as facilitator, I will offer ways Watershed Discipleship enthusiasts might amplify what Mennonite Creation Care Network is doing, or perhaps go a bit deeper in our personal and congregational actions. I'm most interested in covenanting together with other faith communities to "Walk the Watershed Way," initiating a shared 10-year life-change exploration leading up to 2025, the 500thanniversary of Anabaptism. Sound interesting? Contact toddwynward@gmail.com.