Laboring Toward Wholeness – A Training On Dismantling Patriarchy
Apostles of Change" A conversation with Felipe Hinojosa
#LearnPrayJoin: Cost of War

MennoCon21 Convention & Delegate Assembly Webinar
A Christ like approach to leading polarized people feat. Brad Jersak.
The Anabaptist Story Lives On: Mennonite Relief Pioneers: Stories from the MC USA Archives
Women Doing Theology Worship Service
Anti-Patriarchy: Navigating the church
Host: Melissa Florer-Bixler, member of the WiL steering committee and pastor of Raleigh Mennonite Church in North Carolina.
Presenter: Iris de León-Hartshorn, MC USA associate executive director for Operations and a respected elder in the Mennonite church.
This is part of the "What we need is here" webinar series is brought to you by the Women in Leadership of Mennonite Church USA. You can support Women in Leadership at mennoniteusa.org/give.
By Their Nature: The Interlocking Way of Oppression and Liberation
Host: Shannon Dycus, member of the WiL steering committee and dean of students at Eastern Mennonite University Presenter: AnaYelsi Velasco-Sanchez, an IndoLatinx mujerista working to create and agitate her way through the Latin diaspora. She is an educator, consultant, writer and artist working to assist people in building an interlocking framework for justice.
The "What we need is here" webinar series is brought to you by the Women in Leadership of Mennonite Church USA. You can support Women in Leadership at mennoniteusa.org/give.
Liberating the Politics of Jesus
In this first webinar of the "What We Need is Here" Women Doing Theology series, host Sue Park-Hur, MC USA denominational minister for Transformative Peacemaking speaks with panelists Elizabeth Soto Albrecht, co-editor of Liberating the Politics of Jesus, Regina Shands Stoltzfus and Linda Gehman Peachey, co-writers of the book. They discuss the politics of suffering, salvation for the sinned-against and nonviolence on the assault of marginalized bodies.
The "What we need is here" webinar series is brought to you by the Women in Leadership of Mennonite Church USA. You can support Women in Leadership at mennoniteusa.org/give.
It Can Be Done! Children's Sunday School during COVID
On Wednesday, September 23, Joan Daggett, Project Director for Shine curriculum, showed us how to use the new digital adaptations of Shine curriculum and gave a preview of more adaptations coming this winter. Moriah Hurst and Lois Huston shared how they are doing Sunday School on Zoom with children and offered their tips on making that go smoothly. Webinar participants shared how they are including children in online worship or how they have creatively offered faith formation opportunities. Shana Peachey Boshart, denominational minister for faith formation, hosted the conversation.
Live broadcast of Race, Church, and Change

---
Technology Best Practices for Virtual Meetings and Work Tools
Created by Crystal Washington, a technology strategist and certified futurist, this series is broken into short videos that offer tips and suggestions for navigating today's leading video conferencing and sharing platforms for virtual ministry.
The Virtual Meetings series includes the following videos:
The Work Tools series includes the following videos:
---
Donor Relations
---
Virtual Tools for Real Youth Ministry
Watch a recording of this webinar here.
This webinar took place Tuesday, April 7.
It seems there's been an explosion of resources for all kinds of online ministry in the past few weeks—except youth ministry. Join Shana Peachey Boshart for Virtual Tools for Real Youth Ministry, a 60-minute webinar. We'll hear from three youth ministry leaders, then gather contributions and questions from participants. Scott Roth will show us how to use gaming platforms to connect with youth, Brooke Martin will share some other ways to have youth meetings online, and Andrea Wall will show us how to use a web site as your virtual youth ministry hub.
Featuring: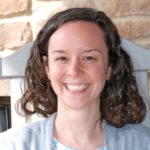 Brooke Martin is the youth and community formation coordinator for MC USA's Eastern District and Franconia Conference. As lead of the Conference's Youth Formation Team, and as part of her role, Martin helps plan events that resource and equip youth leaders and youth pastors.  Prior to joining the Conference staff, she served at Franconia Mennonite Church as interim youth ministry leader for four years.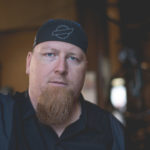 Scott Roth currently is serving as interim lead pastor at Line Lexington Mennonite Church. He is a credentialed leader in Eastern District and Franconia Mennonite Conference that is exploring and creating cultural masterpieces through Urban Expression North America and Young Life. Some of his current projects are the reconciliation of Eastern District and Franconia Mennonite Conferences, directing Bike & Sol, a community non-profit bicycle shop, and establishing and growing the ministries of Young Life in the Upper Perkiomen School District. Roth frequently speaks and writes for organizations and publications on youth formation, community development and incarnational ministry.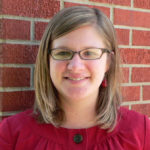 Andrea Wall is the pastor of Faith Formation at Bethesda Mennonite Church in Henderson, Nebraska. Wall works with children and families, youth and young adult faith formation.  She also is developing a digital faith formation platform and resources for all ages at Bethesda.  Wall has served on the Central Plains Mennonite Conference Faith Formation committee in the past and is currently a member of MC USA's volunteer Faith Formation Leadership Team, a reference group for the denominational minister of faith formation. She is a graduate of Nebraska Wesleyan University and has studied at Anabaptist Mennonite Biblical Seminary.
---
Accessing financial resources through the CARES Act
Watch a recording of this webinar here.
This webinar took place Tuesday, April 14.
Many people are experiencing financial disruptions due to the COVID-19 pandemic, including local churches. The federal government recently passed the CARES Act, which provides financial assistance for those impacted. This includes resources that are available to churches.
Bill Hartman and Matt Gehman of Everence will lead a webinar for MC USA conference leaders, pastors and congregational leaders to provide an overview of the CARES Act, what help is available and how to access these resources.
Presenters: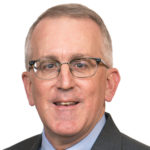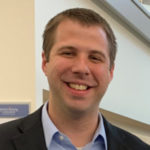 Bill Hartman, vice president of Organization and Congregation Services for Everence
Matt Gehman, vice president of Lending for Everence
---
Recognition of Trauma Exposure & Resilience in the Face of Compassion Fatigue
This webinar was not recorded, but you can contact Melissa Hofstetter at https://www.shepherdheartconsulting.com/.
This webinar took place Tuesday, April 21.
Presented by: Sue Park-Hur and Melissa Hofstetter, PhD, MDiv
Intended audience: ordained & lay ministry leaders; faith-based peace workers
Learning objectives & intended outcomes:  
During times of extraordinary stress, it is critical that church leaders & peace workers be responsive to their own internal states as they seek to minister to others and promote shalom in the world around us.  There is a necessary balance to maintain, considering leaders' well-being — physically & psychologically — as well as the welfare of those they serve.
In light of the current global COVID pandemic, we will explore the multifaceted impacts of new and traumatic stressors. We will take time for experiential reflection on our own physiological, emotional and behavioral health. We will explore factors that may predispose leaders to burnout & compassion fatigue.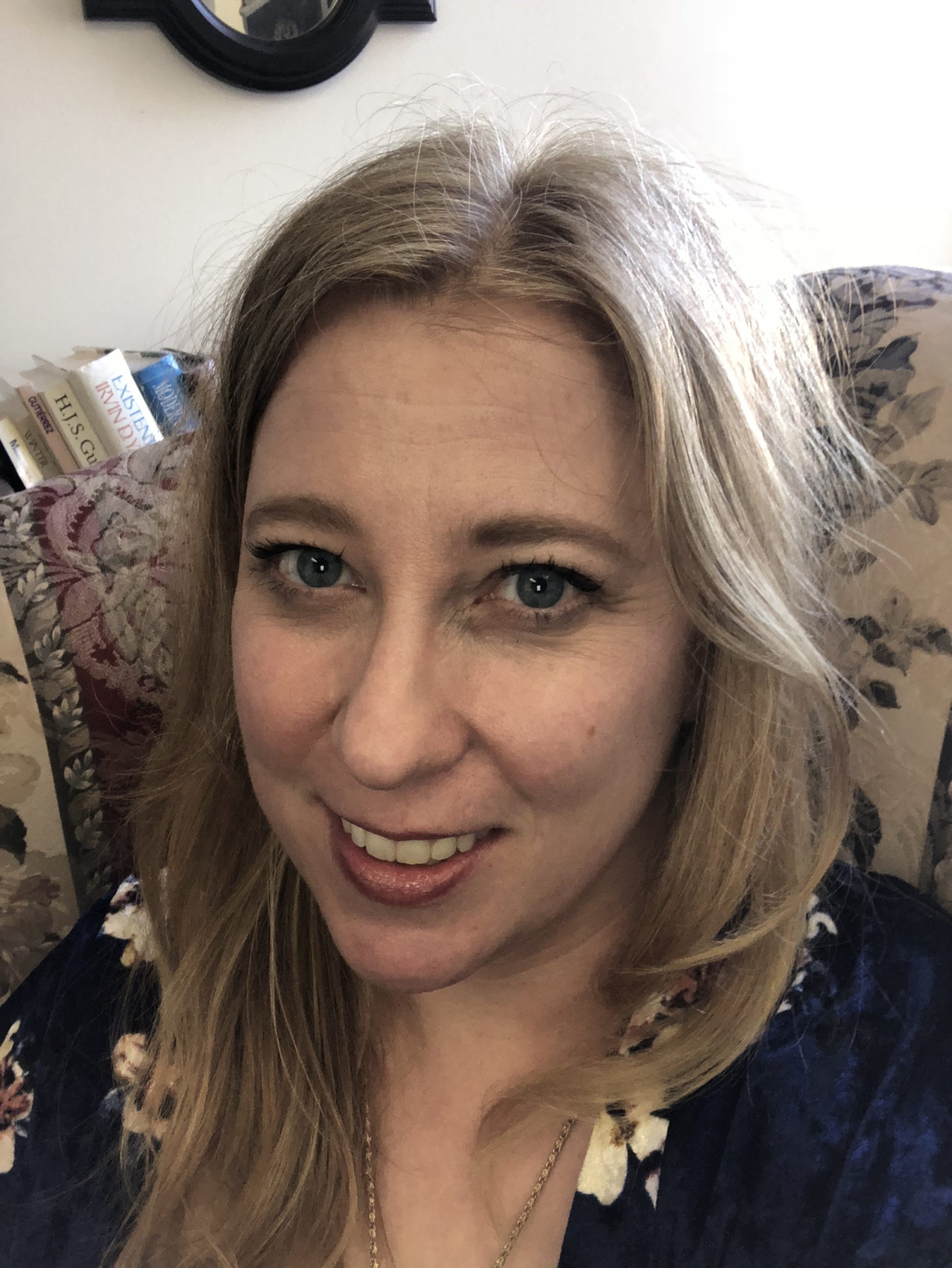 Finally, we will review practical & faith-based approaches to reduce overwhelm — necessary for resilience and longevity. Further ministerial resources will be given within this presentation.
Rev. Dr. Melissa Hofstetter is an ordained minister in MC USA, and a clinical psychologist.  She is a university lecturer in neuroscience, and a seminary adjunct professor of Pastoral Counseling & Congregational Health.  She is the founder of Shepherd Heart Ministry Consulting, which cares for clergy and congregations through continued education, ministry consultation, and pastoral support.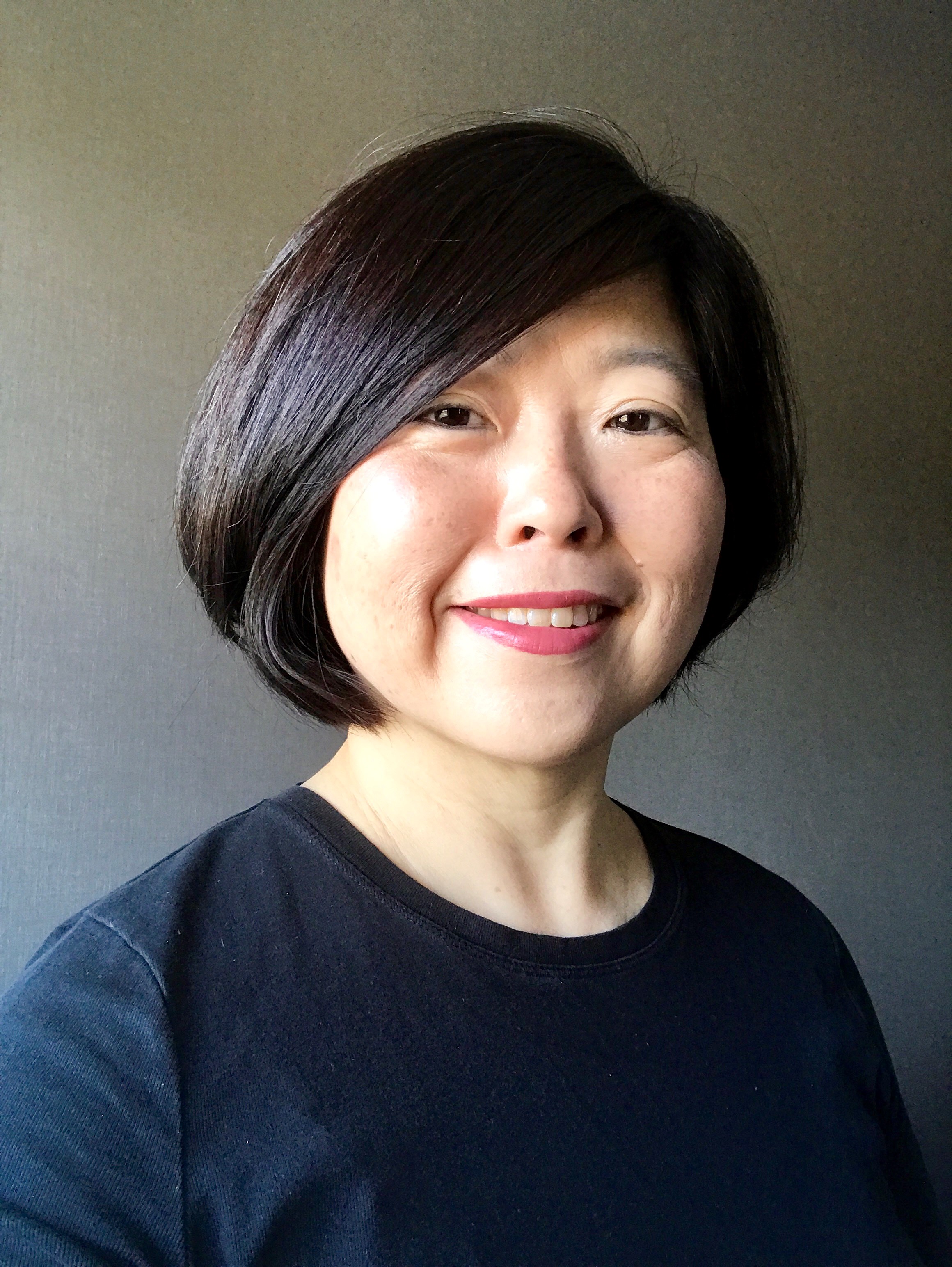 Sue Park-Hur is the denominational minister of Transformative Peacemaking for Mennonite Church USA and a Strategies for Trauma Awareness and Resilience (STAR) practitioner.
---
Rituals around death and dying
Watch a recording of this webinar here.
This webinar took place Tuesday, April 21.
COVID-19 has disrupted nearly every aspect of our lives. This is especially true of norms and practices around sickness, death and dying. How do you care for loved ones who are in the hospital? How do pastors provide care for sick congregants? How do you grieve when funeral practices are not allowed due to physical distancing? Are there rituals pastors can utilize to assist people in the grief process? Join hospital chaplains Charlene Epp, Jerry Nussbaum and Jennifer Boers Gingerich for a webinar that explores these important topics.
Panelists: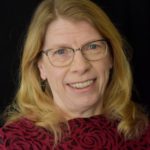 Charlene Epp has served as a part-time hospice chaplain for the last two years, as an on-call chaplain at a small community hospital for 2 years, and as an intermittent chaplain at Denver Health Medical Center for four years. Denver Health is a public safety net hospital and Level One Trauma Center. For the past nearly three years, she has served as a regional conference minister in Mountain States Mennonite Conference of Mennonite Church USA. She is a Board Certified Chaplain through the Association of Professional Chaplains and has over 25 years of experience as a chaplain. Following her residency, she worked at Deaconess Medical Center in Spokane Washington Hospital for over a year as the hospital moved from resident-based chaplaincy to staff-based chaplaincy. This was, at the time, a Level One Trauma Center and regional hospital. She also volunteered in a small community hospital and in a county prison for one and a half years prior to working at Providence St. Vincent Medical Center in Portland, Oregon, for 14 years, seven of which were on a Palliative Care Team following its maiden launch.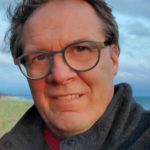 Jerry Nussbaum has been a hospice chaplain with Mount Carmel Hospice for the past six years. He has over 30 years of experience as a chaplain and over 20 years as a Board Certified Chaplain in the Association of Professional Chaplains. His experience includes 25 years in acute care hospital settings at Memorial Hospital of South Bend, Indiana, and Mount Carmel Health system in Columbus, Ohio.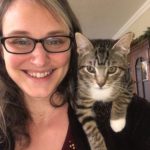 Jennifer Boers Gingerich has five years of pastoral ministry experience in congregational ministry, serving both the Salem (Oregon) and Assembly (Goshen) Mennonite Churches. She has been ordained in MC USA for four years and a Board Certified Chaplain (APC) for one year. She has served as a chaplain for seven years in a variety of settings, completing her Clinical Pastoral Education (CPE) at Harborview Medical Center (Level I Trauma Center) in Seattle, Washington, and volunteering at Goshen Hospital as an on-call chaplain for two years. She completed her CPE Residency at Providence Portland Medical Center and worked there for three years. She then worked at Salem Hospital, and she has been with Providence Benedictine Hospice and Nursing Center (progressive care) for the last two and a half years.
Resources
---
The Corinthian Plan: A Health Coverage's Response to COVID-19
Watch a recording of this webinar here.
This webinar took place Tuesday, April 28.
Health coverage cannot remain static in the face of an outbreak like COVID-19. Join us to learn how The Corinthian Plan, the health plan of Mennonite Church USA, is offering relief and flexibility during the changing COVID-19 landscape. This webinar is for congregational employers, participating pastors and staff, and others with questions about The Corinthian Plan. What kind of coverage does The Corinthian Plan offer for COVID-19? Do you have questions about the premium holiday in May? Are you wondering about the eligibility of pastors or staff whose hours or employment status are impacted by COVID-19? How do you maintain your health and wellbeing in a time like this? Join us as we address these questions, and come with your own questions.
Presenters: Duncan Smith, Ingrid Friesen Moser and Patrick Tibbs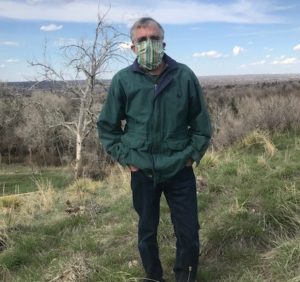 Duncan Smith has been director of The Corinthian Plan for just over six years. He brings over 30 years of pastoral experience, a dose of his first vocation, social work, and enough enjoyment of systems and numbers to oversee a soundly run organization with a pastoral touch.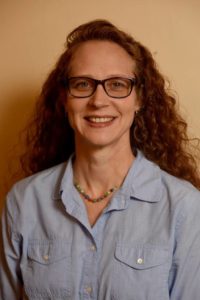 Ingrid Friesen Moser, MA, RDN, has worked in wellness for 25 years. Her degrees in nutrition (Goshen College) and Christian Formation (Anabaptist Mennonite Biblical Seminary) reflect her passion for the intersection of health and wellness with spiritual disciplines. In addition to her ten-year history as a wellness coordinator with The Corinthian Plan, the Mennonite Church USA health plan for pastors and church workers, she brings her nutrition expertise to her work with children and adults at Maple City Health Care Center in Goshen, Indiana.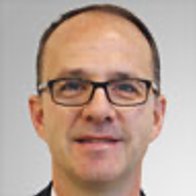 Patrick Tibbs serves as Everence GroupCare operations manager. He oversees customer, vendor and administrative services to GroupCare organizational clients with health and ancillary benefit programs for their employees. Previously, he was employed as senior benefits coordinator at Spectrum Health System, Grand Rapids, Michigan, and was a group benefits representative at Everence for 12 years prior to that. Tibbs holds a Master of Arts degree in Human Resource Management from Concordia University and a Bachelor of Science degree in Organizational Management from Goshen College. He also has earned the following certifications: Certified Employee Benefit Specialist, Group Benefits Associate and Retirement Plans Associate.