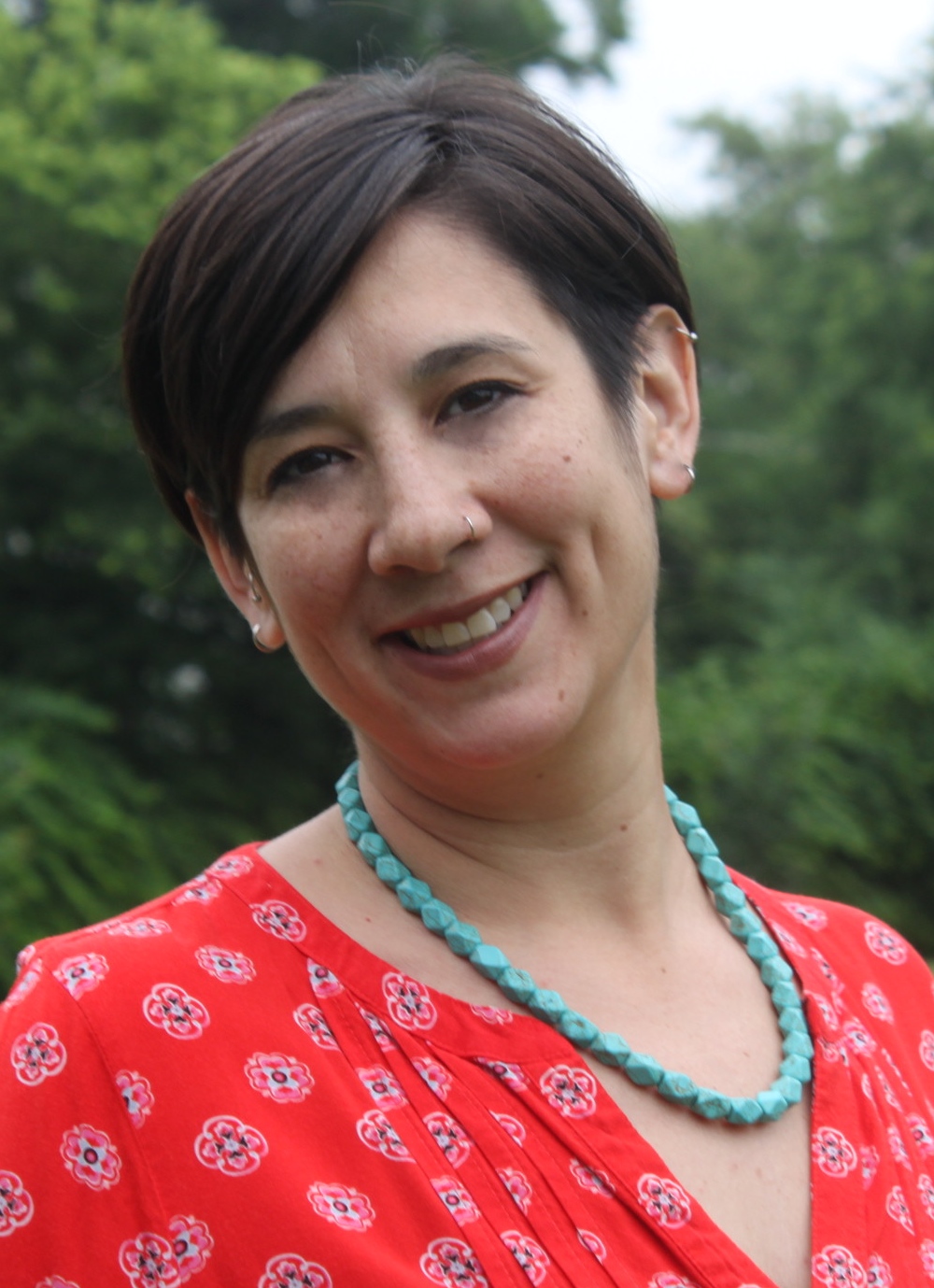 This is the fifth in a blog series from participants in Hope for the Future (HFF), a gathering of people of color serving in leadership positions across Mennonite Church USA. HFF gatherings began in 2012 and initially served to create space for mutual support among people of color in Mennonite Church USA institutions and agencies. In recent years there's been an increased urgency to see change within our organizations — to see intentionality among our institutions to make space for people of color — culturally, interpersonally, systemically. In 2015, white leaders across the denomination were invited to the gathering as participants engaged in discussions around power. HFF 2016 focused on Human Resources: strategy, policy and best practices that together create interculturally competent organizations.
Jenny Castro is a communications associate and coordinator of the Women in Leadership Project for Mennonite Church USA.
"How do you do it?"
"Where do you find the strength to persevere?"
I remember asking these questions during orientation the first time I attended Hope for the Future in 2015. We were being introduced to some of the history of the movements of people of color within Mennonite Church USA. Some of the stories went back even further, before there was a Mennonite Church USA.
I remember feeling an overwhelming sense of awe for people who have been working at racial justice within Mennonite institutions for years, decades even.
These questions arose for me because I realized that change has happened in Mennonite organizations at a snail's pace. Not only that, I realized that this movement for racial justice and cultural diversity has suffered many casualties. I learned of people who were once leaders in the denomination who could no longer endure its abuse and rejection, and eventually came to the point of saying, "I've had enough." This resonates with the experiences of a number of my own friends and family who've come to the same point within Mennonite institutions and agencies.
So I wanted to hear from these elders how to stay the course.
Because I want to be a change agent within Mennonite Church USA. I want to help usher in a sense of true appreciation and celebration of the diversity among us. But that change won't come easily. And it won't be very comfortable – for any of us. Just ask the elders, those who've stayed the course for decades.
"You learn to lean on each other," they said.
"You rely on God," they said.
"You find sanctuary and spend time there," they said, "and then you keep on." And many have been keepin' on with tenacity and bravery and doggedness, year after year after year.
2016 was only the second year I've attended a Hope for the Future gathering. The focus was on Human Resources specifically: best practices, policies and strategies that could bring our institutions to a place of intercultural competency. We hoped to create clear expectations about intercultural competency and racial justice that might be shared across Mennonite Church USA institutions. It was intense work that I hope bears real fruit across our denomination, creating space for diversity and doing things differently.
Because I don't want to be one of the casualties. As a Mexican-American woman working among Mennonite institutions, I've struggled sometimes to navigate cultural expectations – I'm opinionated, I don't avoid conflict, I'm passionate. Sometimes I'm misunderstood and sometimes I misunderstand. I've been hurt and I've hurt others. All these things are parts of this journey of being who God has created me to be within this context.
I sometimes wonder how long I'll last. Sometimes I think my skin is too thin for this. But for now, I'm confident that I've been called to this.
And standing firm in that confidence, as I consider what it means to gather year after year at Hope for the Future, I realize that hope in this context doesn't refer to something we have, but rather something we are. What if we began thinking of hope as those incredible individuals gathered in Hampton or Fort Meyers or Leesburg – those amazing people engaged in the work of racial justice throughout our church day after day, year after year?
We are the Hope for the Future of Mennonite Church USA. We are called to this work at this time.