In light of the swirl of online communication regarding Luke Hartman, we think it is appropriate to speak on behalf of the board and staff of Mennonite Church USA. First of all, we want to reiterate our commitment to the prevention of sexual abuse, as outlined in the statement which was passed by our 2015 Delegate Assembly. We commissioned the writing of that statement, and we stand by it in its entirety.
Secondly, we are committed to healing and wholeness for victims of sexual abuse. While law enforcement agencies can restrain or punish offenders, they are limited in their capacity to bring healing for victims. As a church, we often fall short in our efforts to minister to victims of abuse. We seek to learn from our mistakes and to find more effective ways to bring healing and hope to victims as well as their families and communities.
We wholeheartedly support the work of the Panel on Sexual Abuse Prevention. Our staff called for the formation of the panel, and we have asked them to develop policies and procedures for congregations and church organizations to follow when there are complaints of abuse. This is a new area of work for our church, prompted by the new resolution.
Over the past year, the staff of Mennonite Church USA and Mennonite Church Canada have made extensive revisions to the Ministerial Misconduct Policy and Procedures. Much of that document relates specifically to sexual abuse and/or the breaking of appropriate boundaries by those in ministerial leadership. After thoughtful and comprehensive feedback from clergy and professionals in other relevant fields, the third draft is about to be released as the final version. It will be available to the public online.
The Mennonite Church has never developed a similar document to guide our response to misconduct by abusers who do not carry ministerial credentials. Consequently, we have asked the new panel to develop such guidelines. Unfortunately, the panel was just getting organized when Luke Hartman's situation came to light.
Due to an oversight, the February 2, 2016, statement released jointly by the staff and panel about Luke Hartman was mistakenly attributed to two churchwide boards who had not been informed about the matter. We apologize to Lauren Shifflett and anyone else who may have gotten the impression that Executive Board leaders were not fully committed to justice and healing for victims when they (not the panel) removed that statement from the web. We heartily supported the invitation and follow-up statement posted by the panel, and saw no need to post another of our own.
We invite your prayers and support for the panel members, who are working through a number of issues that have surfaced as a result of the more recent news about Luke Hartman's actions. May God grant us all grace, wisdom and mercy in these days.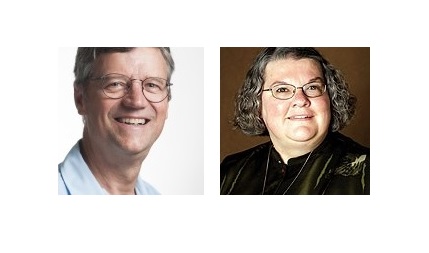 .                  Ervin R. Stutzman                    Patricia Shelly
.                  Executive Director                   Moderator