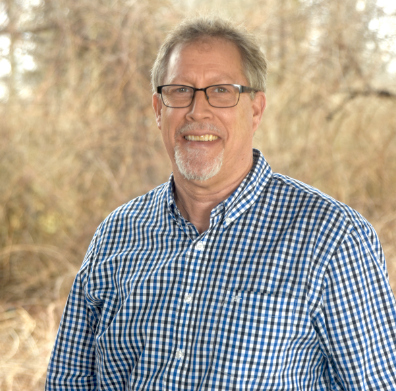 Terry Shue is director of Leadership Development for Mennonite Church USA.
At the risk of stating the obvious, we live in a time of great change at many levels of our society. And the church is not isolated from that change. In many ways we find ourselves at the very center of these seismic shifts. Being a pastoral leader of a congregation in such a time is tough and demanding work. The role is often made harder by the fact that it is not always understood or appreciated by those being served. Many people in the congregations only see the pastor at work for a couple of hours a week while leading worship, bible studies or preaching. While this is important work, many other tasks the pastor navigates daily are more complex and made increasingly difficult by the rapid changes in our culture, communities and church. The result is that pastoral ministry is increasingly a stressful job.
Pastoring is a calling with great joy, purpose and blessings to be sure, but it is also one often associated with real and measurable frustration, loneliness and burnout.
Recent indicators are not showing any sign of this lessening soon.
Studies within Mennonite Church USA suggest the average pastor stays in a pastoral career for only 14.2 years, with six years being the median stay in one congregation. Such findings beg the question, "What can we do to help with this high turnover?" Providing leaders for our congregations comes about in two ways: calling out and nurturing new leaders and developing higher resilience in the leaders we currently have in place.
Recently I have had conversations with Dr. Matthew Bloom, executive director of Wellbeing at Work, a research project at Notre Dame which is funded by the Lilly Endowment. I believe his work to be an opportunity of importance for all of our pastoral leaders and the congregations they serve.
Wellbeing at Work was born out of the idea that all work should be a meaningful, life-enriching experience for everyone.
They study wellbeing among persons serving as pastors and other care giver professionals as well as their families with a purpose of finding what helps these person flourish in their ministries. Learn more about this work here.
I am pleased to announce that Mennonite Church USA has been invited to participate in the Wellbeing at Work project, a national study on wellness for clergy and caregivers. This longitudinal study is designed and implemented by Dr. Bloom and his team from the University of Notre Dame. Using surveys as well as conducting a limited number of interviews, this study will provide empirical data that will shed light on the conditions most conducive to wellbeing for our pastors and their families. The participation of all pastors of Mennonite Church USA congregations will serve as a gift to the growing knowledge of the wellbeing of clergy in North America and will give specific information as to how we as individual ministers and as a group compare to national averages.
As in any study, we desire a high percentage of participation in order to provide the most accurate and effective conclusions. Your time spent (30 minutes) will be an investment for your personal resilience and that of your pastoral peers. The window for participation will begin sometime in late April with details to follow soon, so stay tuned!