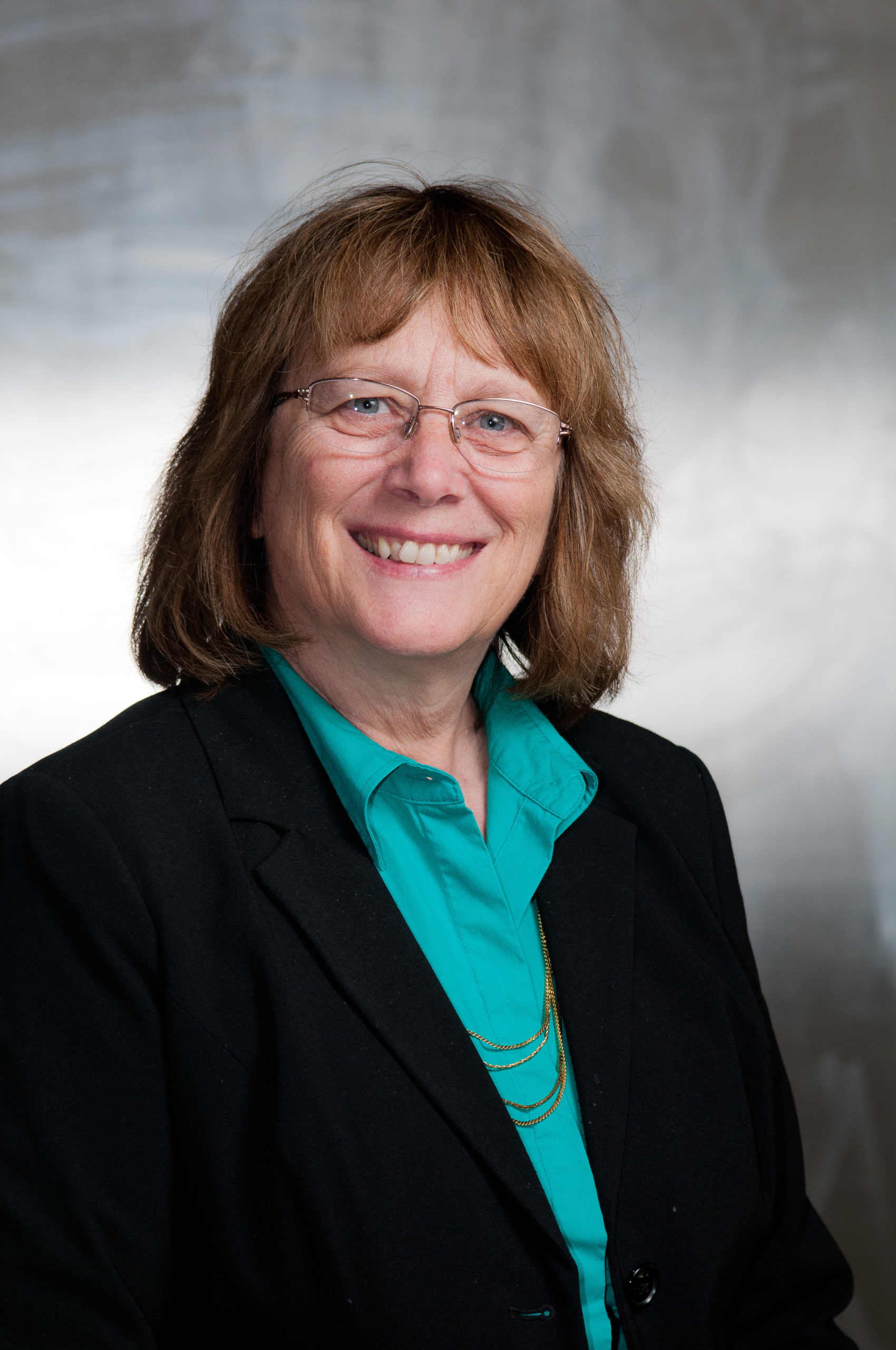 Nancy Kauffmann is a denominational minister for Mennonite Church USA.
The theme for Atlantic Coast Conference Annual Assembly was Searching for Signs, using Deuteronomy 6:1-9.
"Significant events create markers – or signs — in our lives. How we react will leave signs for others to read," were the opening words to a video created for Atlantic Coast Conference Assembly in October. The video was based on Deuteronomy 6:6 "These commandments that I give you today are to be on your hearts. Impress them on your children. Talk about them when you sit at home and when you walk along the road, when you lie down and when you get up … Write them on the doorframes of your houses and on your gates." The video ended with two questions:
"What signs have others left for you to read?"
and
"What signs are you posting for others?"
I chose as a young person to follow Christ because I saw signs in others of Christ's impact on their lives. I chose as a young person to belong to the Mennonite Church because of the signs I saw of Christ's impact on the life of the church as well. I was moved by the fact that my church joined other churches across the country to reach out to the whole world with love and compassion through Mennonite Central Committee, through Mennonite Board of Missions (now Mennonite Missions Network) and through Mennonite Disaster Service. I was impressed that together we had the capacity to provide mutual aid to each other through Mennonite Mutual Aid (now Everence), to create Anabaptist curriculum through Herald Press and Faith and Life Press (now Menno Media), to develop Anabaptist colleges and seminaries through Mennonite Board of Education (now Mennonite Education Agency) and administer faith based hospitals (now connected through MHS). I was challenged by the stories of peace and non-violent actions of people in World War I and II and I heard the call to service through voluntary service. I wanted to be a part of a group of people who took their faith seriously and lived it out in so many creative and useful ways.
The Church posted signs that challenged, energized and nurtured my faith and my imagination.
 I knew there had been conflicts over a variety of issues in our church history, some of which caused splits. But the signs I saw and experienced growing up were of a faith community coming together to discern direction from one another where there was a great deal of disagreement. I saw that we had the capacity to find our way together and I was inspired. I felt the conviction, energy and hope within the Mennonite Church which I believed allowed God to convict, shape and direct the actions of the church and to give witness for another way.
Now we as a Church have a conflict that appears to be tearing us apart because we can't seem to find our way through it. The conflict has spawned feelings of weariness, mistrust, deep hurt, fear, anger, self-righteousness, doubt and despair. At times it has brought out the worst in us as a church. I grieve over the harsh and judgmental words we say at times to each other over social media. I grieve when rumors and falsehoods are shared as the truth without checking the facts or listening to another's perspective.
I grieve that we can so easily assume the worst in each other rather than assume the other is attempting to be faithful to God, just as we are trying to do.
I grieve when we turn our back on each other and refuse to talk directly with each other. I grieve that people on both sides of this conflict feel they are being pushed out. I grieve for those trapped in the middle, who long for us to find a better way to be sisters and brothers in Christ to each other. I grieve for the church I have loved since those days as a young person, a church I believed, with God's leading, could find a way together.
I recently heard a young pastor say that she sometimes wonders why she is staying in the church with all this mess, especially when a number of friends her age see the church as irrelevant. She continues to hang in there because she believes in the church and feels the church has something to offer to the world.
Her words hit me hard and made me wonder.
Are we as a church posting signs that will help our children, our youth, and even ourselves to find our way closer to God?
Or are we posting signs leading away from God? Are we posting signs of trusting in God to lead us through the muck? Or are we posting signs of retreating? Are we posting signs of hope even in the midst of hard times? Or are we posting signs of disillusionment and hopelessness? Are we posting signs of being consumed by this major conflict? Or signs that will help us move forward as a Church?
The Atlantic Coast Conference leadership gave a sign of how to how to release each other when the differences seem insurmountable. The congregation that was leaving ACC chose not to quietly take a vote and announce to the conference that they were leaving immediately. Instead the leadership on both sides had open and honest conversations. On that Saturday morning in October at the delegate assembly meeting, each shared some of their story. To close the time of releasing and saying good bye, the conference moderator and a representative of the congregation moved to a table where a candle representing Christ was lit and beside it sat two unlit candles. Each leader then lit their candle from the flame of the Christ candle and set down their candles on opposite sides of the Christ Candle.
It was a powerful reminder that we all get our light from Christ, that we all desire to be faithful to Christ, and we can all recognize Christ in each other.
At the ACC gathering, there were tears of sadness but also tears of hope as each group was moving forward in Christ, but on different paths. I closed my eyes and imaged that eventually these paths might merge again if not here on earth at least at the gates of heaven.