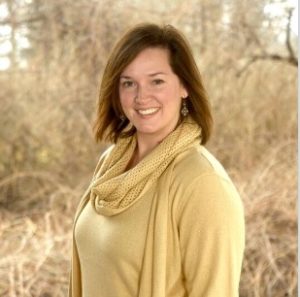 Rachel S. Gerber is denominational minister for youth and young adults for Mennonite Church USA.
We call these three months (June, July & August) "summer vacation."
Vacation?  Really?
Parents, I see you. I hear you. I get you. Trust me.
With three kids of my own under 10, juggling part-time work (from home), baseball games, playdates, redirecting off screens (which is an every-other-minute battle), summer vacation can just feel a bit much.
Sure, I welcomed and looked forward to the lazy-hazy days as much as anyone else — the lemonade stands, open schedule, bike-riding, picnics in the park, long days at the pool, etc.
But now, being halfway through our summer vacation, (to be completely honest) I'm pretty much over it. Can I get an amen?
Now, I'm not necessarily the type of parent that is a cruise-director — programming my kids' time and ensuring they are happy and satisfied every single minute. No, I enjoy giving them space to explore, be creative and get bored. Because I have enough other things to do, which also happens to include an inordinate amount of grocery shopping, cooking and assembling food. The amount of food these three boys can put away is ridiculous.
But half-way through summer, I am tired. I'm tired of redirecting, I'm tired of the arguing (yes pastors' kids argue), I'm tired of the heat and humidity, and the energy it takes to keep on keepin' on. As a parent, I cognitively know that these days are short. I know that my boys will not be this small forever, that they won't always be around, that I'll long for the days when I can make them snacks, that I'll ache to yell one more time, "Shut the door!" I know this. I get this. But this doesn't change the fact that as parents in the trenches, we often wonder if we have what it takes to do it one more day. Because this season of life (ironically summer — full of vitality and growth) takes a lot of intentionality and presence.
And as a denominational leader — these are tough times. Opinions fly hard and fast. Judgments are swift and pointed. Lots of arguing. Lot of social media. I'm tired of the heat.
I often wonder, "Do I have enough to give? Am I enough? Can I do this formation work?"
Raising and shaping kids and being in leadership are not for the fainthearted. It's tough stuff. All too often, at the end of the day, I often wonder about the leftovers. Not literal leftovers (remember, I have three ravishing boys), but soul leftovers.
Because after it is all said and done, there usually isn't much left, if any. Bone-tired might be the appropriate word.
Giving, giving, giving…
And then when you think you've given it your all, someone spills a can of stain in the garage from a building project and walks all over your white carpet. True story.
In Mark 6, the disciples, coming off of an intense journey of ministering in the villages, were trying to find space, a break, a vacation. Yet the crowds kept coming. They were being hounded by more. And more. And more. They looked to Jesus to send these crowds away. But Jesus said, "You feed them."
Feed them all.
The "crowds" in my life hem me in: little boys, writing assignments, laundry, work projects, marriage tending, friends, denominational upheaval, etc.
Jesus' words linger in my ears, "You feed them."
But haven't they taken enough already? Feed them more? With what? I just want a real vacation away from it all.
His responding question resounds, "How much bread do you have?"
Jesus doesn't ask for a lot. He just asks for what I have. And even at the end of the day, where there are only crumbs in my pocket, I hear, "That's enough."
Because it really isn't about me. It really isn't about what I have. It is about what I offer. Because the mystery of enough, the mystery of provision comes not in what I have, but in what I give. No matter how much or how little. For it is Jesus who blesses it. It is Jesus who breaks it.
Jesus used those five small loaves and the two smelly fish, and multiplied the offering. And to the disciples' amazement, at the end of the meal, there were 12 baskets of leftovers. Twelve baskets for 12 disciples. Hungry and tired, overworked and underpaid, they were satisfied.
This truth reminds and reorients me this summer. Though I may be weary and wonder if I have (or am) enough, Jesus takes my crumbs. Jesus transform them, mysteriously into leftovers, into something that not only feeds my crowds, but my soul as well.
Even in these days, I cling to this promise.
There is enough.
There will always be enough.