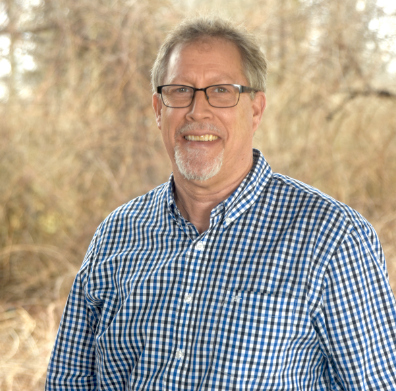 Terry Shue is director of Leadership Development for Mennonite Church USA.
This summer I was given the gift of a six-week sabbatical through Mennonite Church USA. The older we get (I turned 59 this summer), the more we realize how precious the gift of time is! Thank you!
During this time, my wife Kay and I walked the Camino Francés starting in France and extending 500 miles across northern Spain to Santiago de Compostela.
We arrived at our final destination on my birthday. This trail, a pilgrimage to the relics of St. James, has been in existence for over 1,200 years and traveled on by people from all over the world. And though it was a spiritual pilgrimage for me and most of the people on the Camino, with natural beauty, physical adventure and historic sites all along the way, the real beauty was the people it attracted. Some refer to it as the longest Church in the world, such is the way fellow pilgrims think of and act towards each other along the journey.
The experience on the Camino caused me to reflect upon the church of today and the community we aspire to be.
Though my friend Carlos Romero told me beforehand, I was amazed with the deep, unfiltered, honest conversations we had with fellow pilgrims as we walked, ate and slept together. Absent were the concerns of talking, ever so carefully, with parishioners about divisive topics in the church. Instead our conversations were framed, not so much to convince others, as for self-clarification and respectfully listening to see how someone else, most often someone from another country, might enlighten me! Very seldom have I experienced such prolonged and meaningful conversations.
Walking 15-20 miles a day, day after day, wears on a body and the body fights back with pain. Real pain!  Blisters, stiff muscles, tendonitis are just a few of the most common ways the body protests. On the Camino, the first and most common greetings pilgrims have for one another is, "How are your feet?"  We literally bore our soles as we encouraged each other, shared supplies, treated others' blisters and prayed for one another. We talk a lot in the church about mutual care of one another and there are some powerful stories of this happening in my own life. But for the most part, as I experience the church, we have bought into an individualistic mindset where we pretend that we don't need anyone's help. This independent perspective of, "I can take care of myself," has left the church populated with too many hurting people who have learned to hide rather than share their pain. I lament this reality in the church.
Something happens when you carry everything you need on your back for five weeks: you realize that you don't need all that much stuff! Our careful planning and a bit of compulsion got our backpacks down to about 11 pounds, something anyone who has hiked the Appalachian Trail would be envious of!   Pilgrims know that too much stuff not only slows us down, it jeopardizes our being able to complete the goal — to get to Santiago.
While on the Camino we learned again the dance between simplicity, gratitude, contentment and generosity.
Paradoxically the less we pilgrims had the freer we became to share with others what little we did have, and we experienced sincere gratitude for whatever was extended to us. Accommodations on the Camino vary widely but arriving in the heat of the day from a 26-kilometer hike we were concerned with little more than a shower, a bed and a simple meal. Finding contentment while surrounded with simplicity brings out sincere gratitude for everything we have. We had often heard and later experienced "the Camino would provide" everything we needed.
In our church today, where we also represent the widening gap between rich and poor, our theological understanding of simplicity is a bit harder to see than in days gone by. At times the church I see is nearly as materialistic as the culture in which we exist. Our busy, complex, materially-saturated lives are weighing us down in ways that threaten our ability live simply following Jesus. Walking the Camino helped us. But there are many other ways to slow down and reflect on life, through the lenses of contentment, simplicity, generosity and gratitude.
Upon arriving in Santiago, it is often said that this is both the end of one Camino and the beginning of the next one, the rest of your life! I thank God and the church for this opportunity and pray that the lessons I learned will continue to shape me and those around me while I press on towards completing the camino before me!